As the detective drama approaches its 100th episode, who are all of the main characters, both past and present, on the island of Saint Marie?
We're looking forward to the 13th series of Death In Paradise, as the popular crime drama approaches its 100th episode. The show, set on the idyllic island of Saint Marie, first appeared on our TV screens way back in 2011. Since then, there have been four different lead actors, as well as a host of other supporting characters.
Over the years, the award-winning series has amassed millions of loyal fans, and has even spawned a successful spin-off series, Beyond Paradise, which launched in 2023.
We've put together a guide to all of Death In Paradise's main characters – including those who have since left the show – complete with information about where else you might have seen the actors…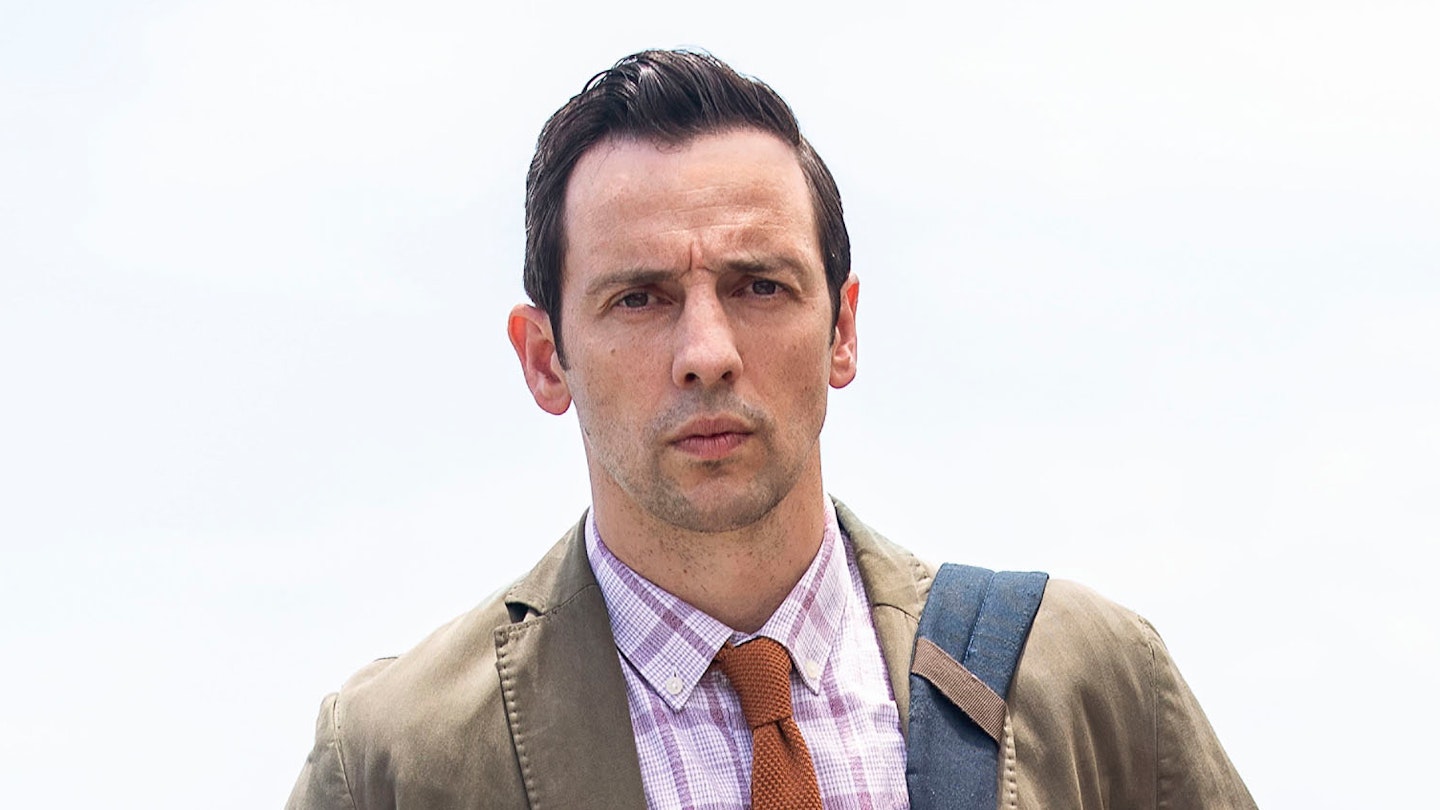 Ralf Little plays Detective Inspector Neville Parker
Duration: Series 9 to present
Who is DI Neville Parker?
Originally from Manchester, DI Neville Parker took over as the new Honoré Police inspector after the departure of DI Jack Mooney (Ardal O'Hanlon). When Neville first arrived on the island, he hated it, partly due to being allergic to mosquito bites. After solving his first case, he collapsed and was declared unfit to travel for a month. He planned to fly back home at the next opportunity, but after talking with a blind actress about facing up to her problems, Neville changed his mind and decided to stay on the island full-time.
After developing romantic feelings for DS Florence Cassell (Joséphine Jobert), Neville gradually adapted to life on the island, eventually warming to the lifestyle. However, Florence told him that she would prefer to remain just friends.
Later, Neville met Sophie Chambers (Chelsea Edge), a traveller from Manchester. Although the two started a relationship, it later transpired that Sophie had orchestrated the entire thing. In revenge for the suicide of her sister, for which she blamed Neville, Sophie tried to frame him for murder. However, the truth was ultimately revealed, and Sophie was sent to prison.
What else has Ralf Little been in?
At the age of 18, Ralf was cast as Antony Royle in the BBC sitcom The Royle Family, and he appeared regularly for all three series until 2000, before returning for three Christmtas specials in 2006, 2009 and 2010. In 2001, he was cast in a new BBC sitcom, Two Pints Of Lager And A Packet Of Crisps, in which he played Johnny Keogh. He remained in the show for the first six series, but when he decided not to return for series seven, his character was killed off. Ralf also appeared in an episode of Death In Paradise called A Dash Of Sunshine in 2013 in a one-off guest role, several years before he was cast as DI Neville Parker. In 2014, he starred in the six-part BBC drama Our Zoo, playing Billy Atkinson. Like several of his Death In Paradise predecessors, Ralf has made a guest appearance in Doctor Who. He played the part of Steadfast in a 2017 episode called Smile.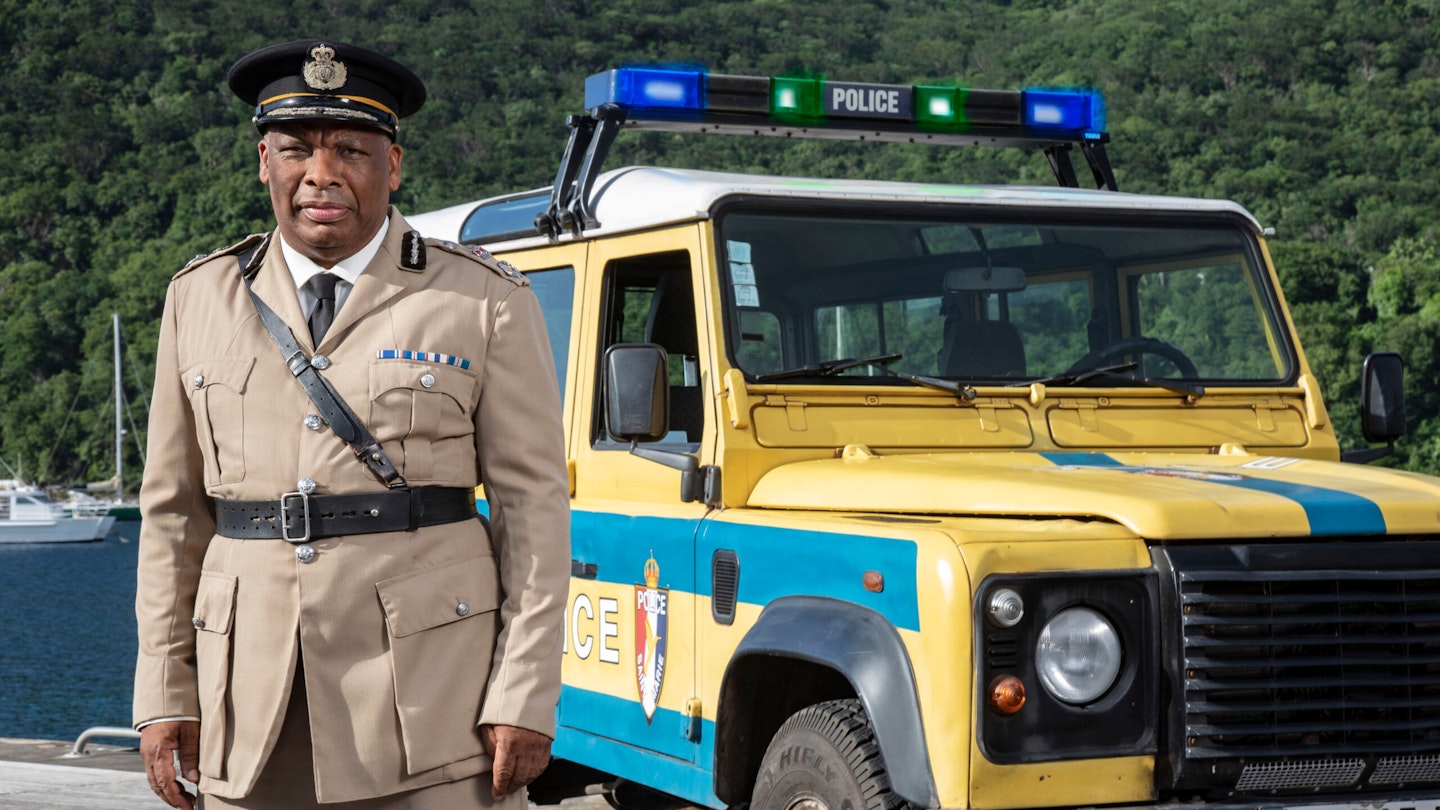 Don Warrington plays Commissioner Selwyn Patterson
Duration: Series 1 to present
Who is Commissioner Selwyn Patterson?
As the most senior police officer on the island, Selwyn is in charge of all operations on Saint Marie. He's an intensely private man, and so little is known about his personal life. However, in recent times, his ex-wife Maggie Harper (Orla Brady) came to the island, and it was revealed that she had left him many years earlier due to the pressures of her career as a journalist. Selwyn hasn't remarried since then, and he got to meet his and Maggie's daughter Andrina (Genesis Lynea) for the first time.
What else has Don Warrington been in?
Don's breakthrough role came in 1974, when he played Philip Smith in the classic ITV sitcom Rising Damp, until 1978. A few years later, he took on the role of government contact Nigel Beaumont in the crime drama C.A.T.S. Eyes, from 1985 to 1987. Between 2003 and 2005, Don appeared as Bailey in the BBC1 sitcom The Crouches. Don also popped up in Casualty between 2009 and 2010 in the role of hospital chaplain Trevor.
Don has made numerous guest appearances in other famous shows, but perhaps one of his most memorable was playing the President Of Great Britain in the 2006 Doctor Who episode Rise of the Cybermen, in which he became one of the Cybermen's first victims. He also took part in Strictly Come Dancing in 2008, but sadly, he was voted off at an early stage!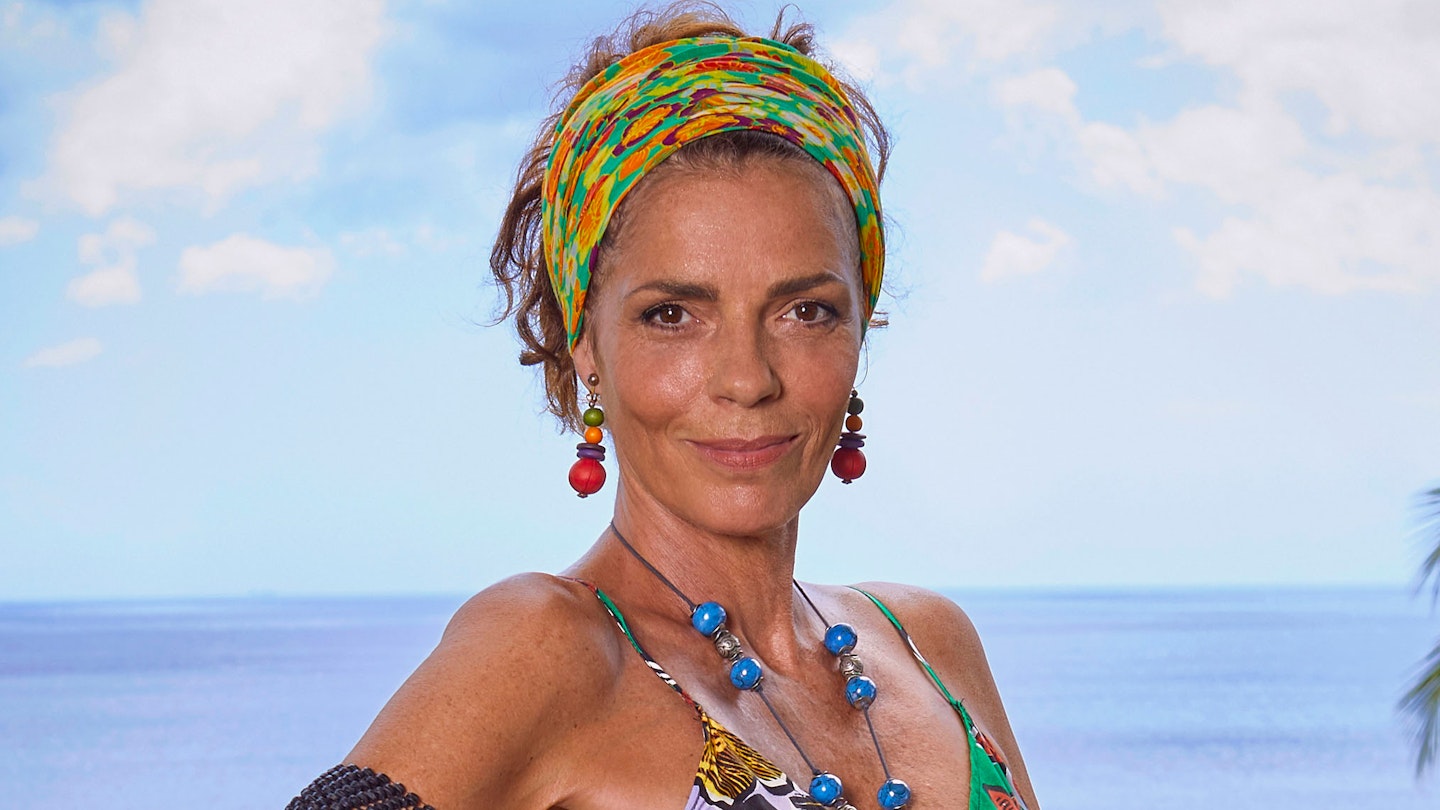 Elizabeth Bourgine plays Catherine Bordey
Duration: Series 1 to present
Who is Catherine Bordey?
As the owner of the bar often frequented by the police team, Catherine has developed a close relationship with many of the officers. She is also the mother of DS Camille Bordey (Sara Martins), whom she raised alone.
What else has Elizabeth Bourgine been in?
French star Elizabeth is mostly known for her roles in French film, including Un Cœur En Hiver (aka A Heart In Winter, 1992) and Mon Meilleur Ami (aka My Best Friend, 2006). In 2022, she appeared as Irène in the crime thriller movie Maigret, based on the 1954 novel Maigret Et La Jeune Morte.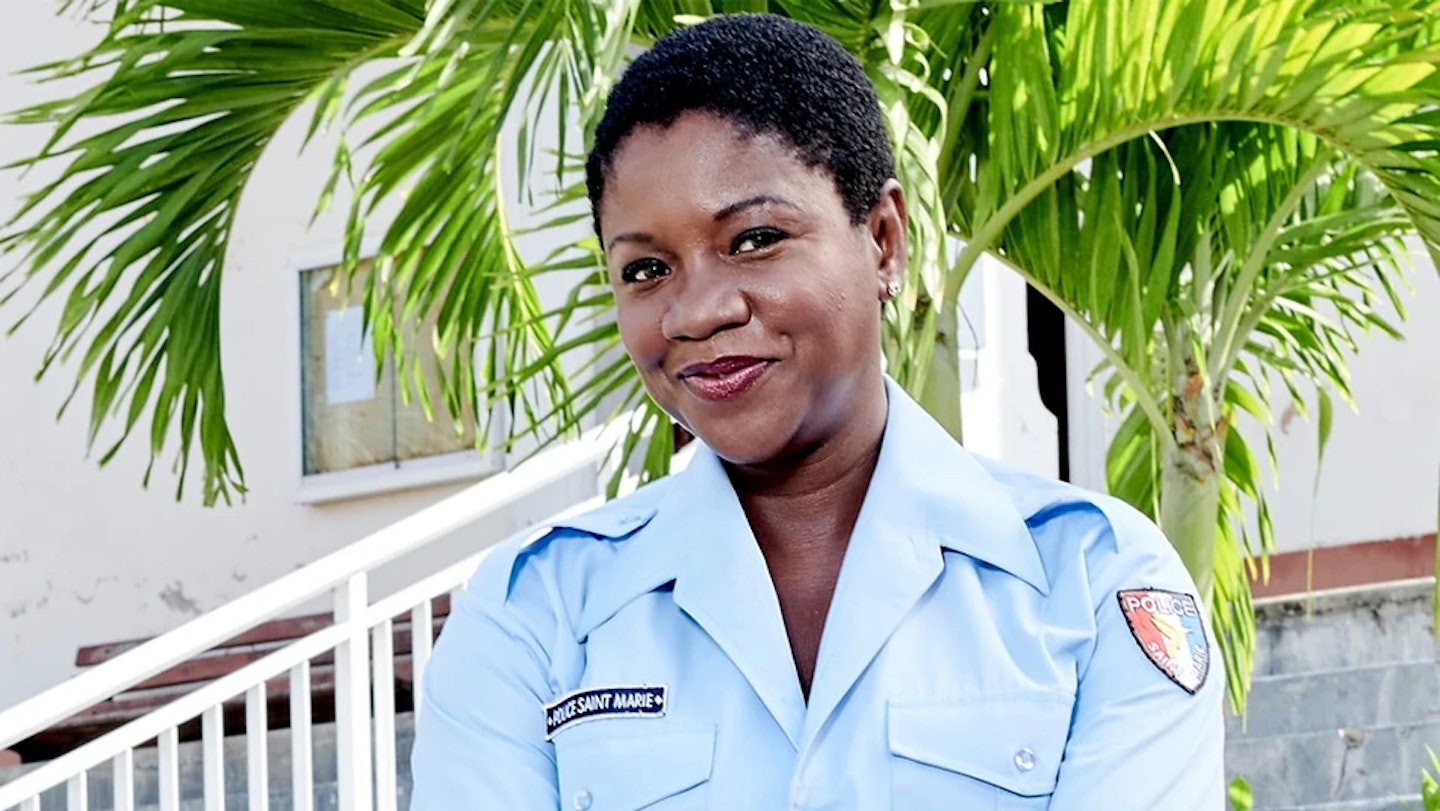 Ginny Holder plays Darlene Curtis
Duration: Series 7, 11 to present
Who is Darlene Curtis?
Darlene first popped up as a love interest for Officer Dwayne Myers (Danny John-Jules). The couple enjoyed a turbulent relationship, but after Dwayne left the island, we didn't hear any more from Darlene for quite some time. However, she later returned to Saint Marie, and was offered a role on the team by Commissioner Patterson (Don Warrington) in a civilian capacity, after DS Florence Cassell (Joséphine Jobert) had left the force. Darlene proved to be very popular with her co-workers and later applied for Police Officer training, so that she could join the team in a more official capacity.
What else has Ginny Holder been in?
Ginny is best known for playing Thandie Abebe-Griffin in 37 episodes of Holby City between 2007 and 2010. In the early days of her career, she appeared as Rosa Marshall in the Channel 5 soap opera Family Affairs in 2002, and she also popped up several times in ITV's famous police drama The Bill as various different characters. More recently she has had guest parts in DCI Banks and Shakespeare & Hathaway: Private Investigators, and she played the main role of DS Nadia Letif in the mystery thriller series The Capture in 2019 and 2022.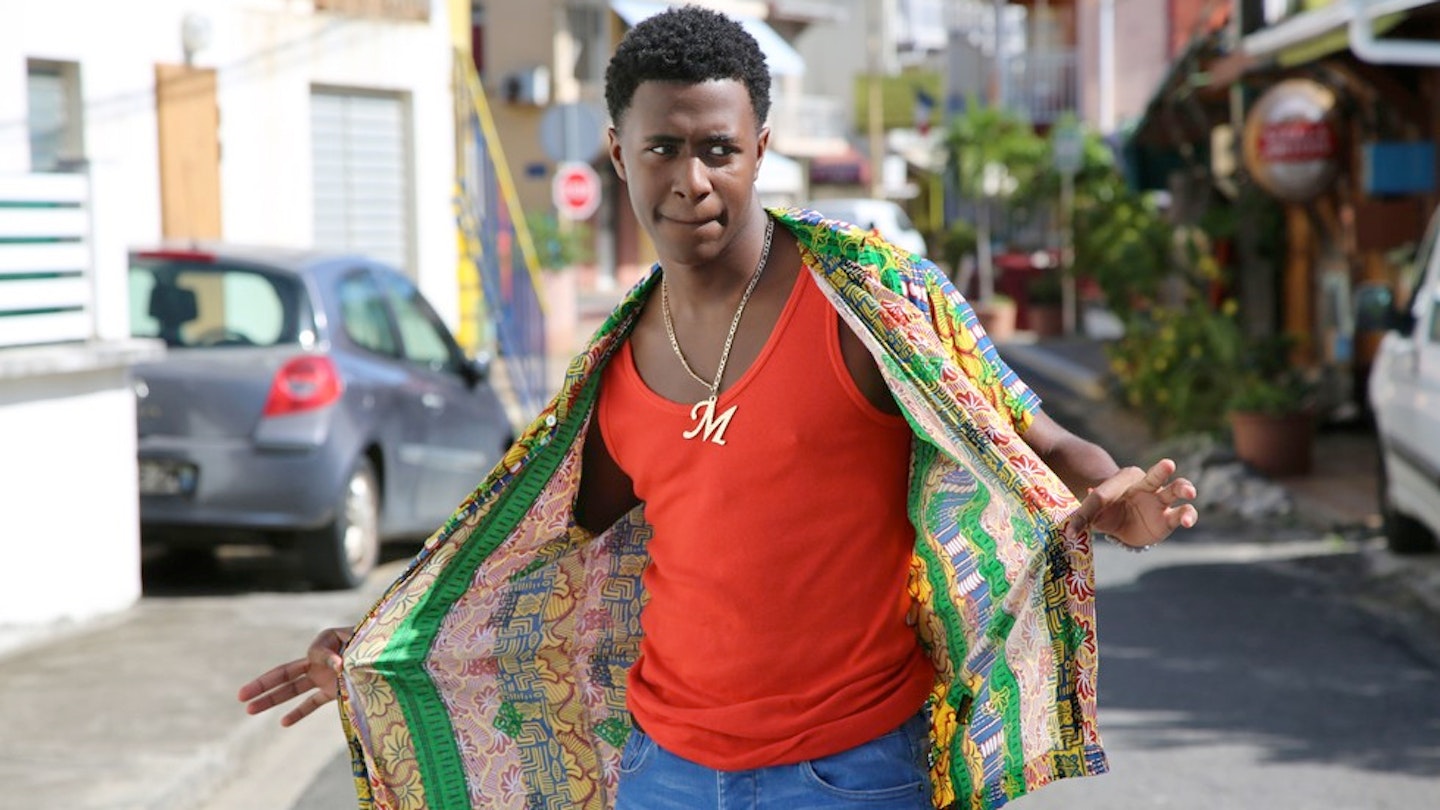 Tahj Miles plays Officer Marlon Pryce
Duration: Series 10 to present
Who is Marlon Price?
Marlon was a youth offender, so joined the police force to avoid going to prison. After he arrived at Saint Marie, JP Hooper (Tobi Bakare) took him under his wing, and the pair formed a close bond, especially after JP discovered that Marlon was sleeping on the streets.
What else has Tahj Miles been in?
One of Tahj's early breaks was appearing in the Children's BBC series Class Dismissed from 2016-2017. In 2020, he appeared in one episode of the anthology series Small Axe.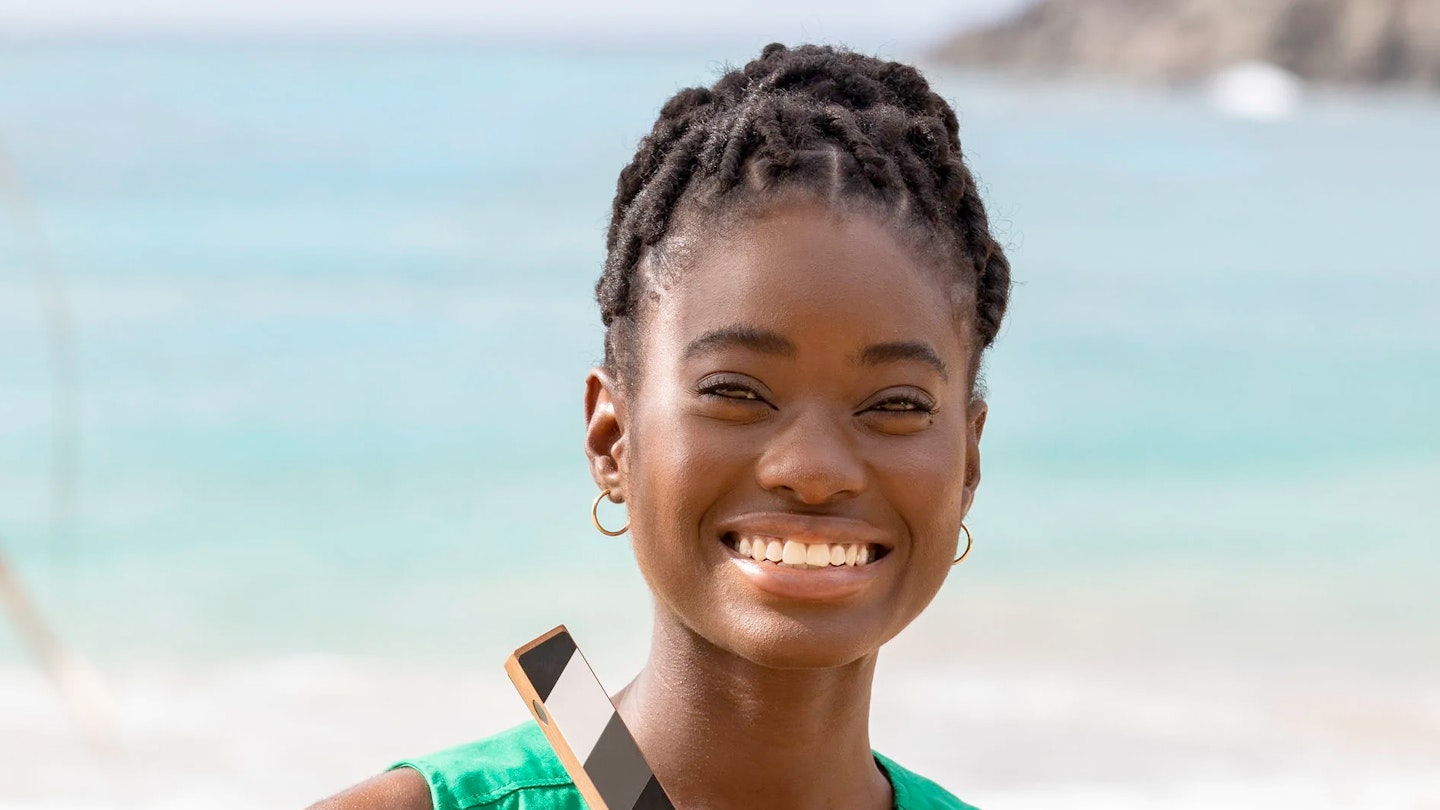 Shantol Jackson plays Detective Sergeant Naomi Thomas
Duration: Series 11 to present
Who is DS Naomi Thomas?
Naomi joined the Saint Marie police force after the departure of JP Hooper (Tobi Bakare). She was born on the neighbouring island, where she grew up, joined the police, and rose to the rank of Sergeant. However, because the island was so small, she never got to work on a homicide case until arriving on Saint Marie. After impressing her colleagues with her enthusiastic attitude, Naomi had ambitions of becoming the new Detective Sergeant, and she was later accepted to this role.
What else has Shantol Jackson been in?
Shantol's first feature film role was as Kerry Hall in 2016's Sprinter, and she also played Yvonne in the Idris Elba-directed movie Yardie in 2017.
So, that's all of Death In Paradise's current characters, but what about the many familiar faces who are no longer appearing in the show? And could any of them return to Saint Marie in the future? Let's find out who has since decided to leave paradise…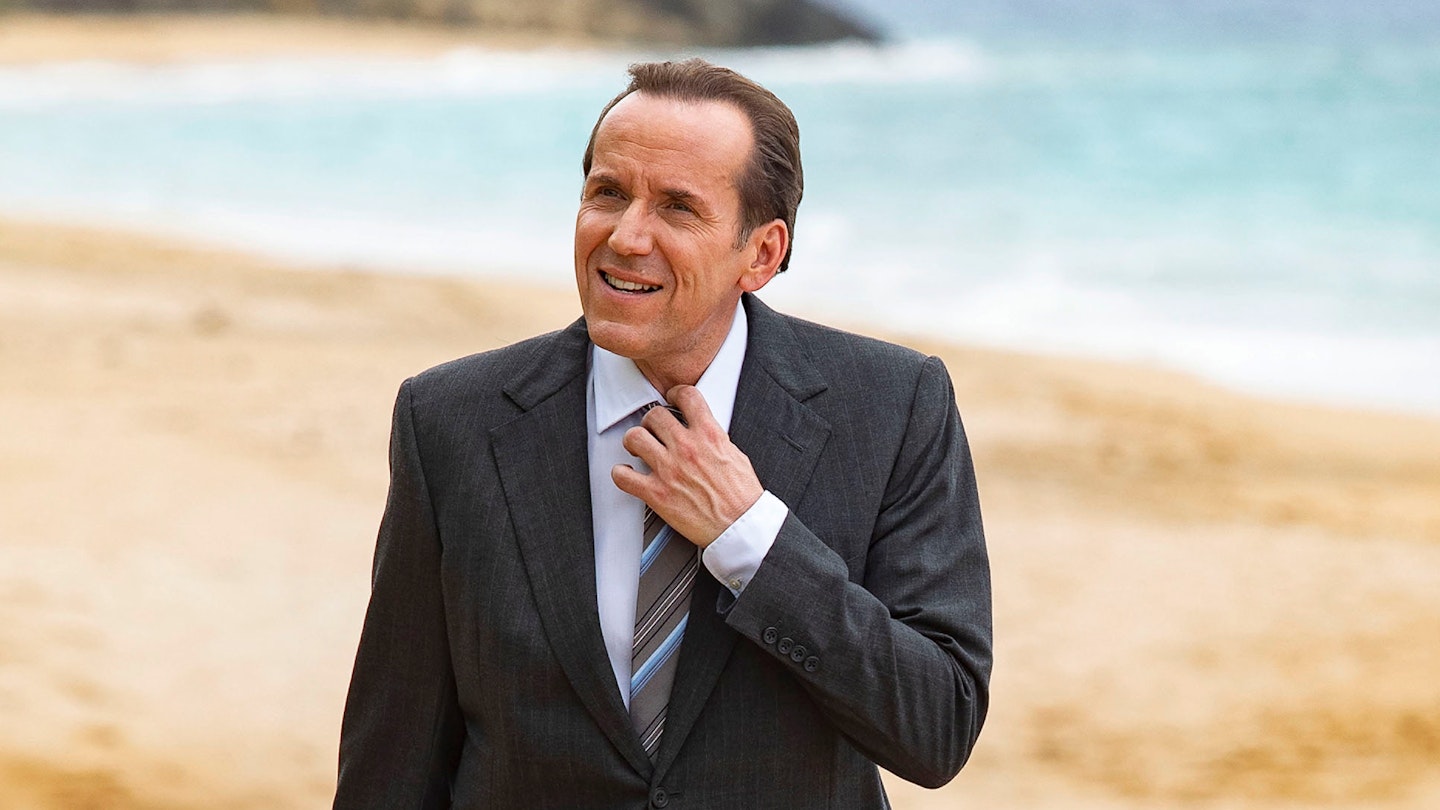 Ben Miller played Detective Inspector Richard Poole
Duration: Series 1-2 (main cast), Series 3, 10 (guest appearances)
Who is DI Richard Poole?
DI Richard Poole was assigned to Saint Marie to investigate his predecessor's murder in the very first episode of series one. Although he was initially reluctant to remain on the island, and disliked the tropical weather, he later became more at ease with his surroundings during series two. Tragically, DI Poole was murdered in the first episode of series three. He was attending a Cambridge University reunion, and was killed by a fellow ex-student, when he threatened to expose her identity theft. He was succeeded by DI Humphrey Goodman (Kris Marshall).
What else has Ben Miller been in?
Comedian Ben shot to fame as one half of double-act Armstrong and Miller, with his friend Alexander Armstrong. Their self-titled TV sketch show ran from 1997 until 2001. As an actor, Ben's earliest credit was as a police officer in a 1991 episode of Murder Most Horrid. He also appeared in a 1995 episode of Casualty. He memorably played government agent James Lester in all five seasons of the ITV sci-fi drama Primeval between 2007 and 2011. More recently, he inhabited the lead role of Professor Jasper Tempest in the crime drama Professor T (from 2021 onwards). He also made a villainous guest appearance in Doctor Who, as the Sheriff of Nottingham in the 2014 episode Robot Of Sherwood.
Sara Martins played Detective Sergeant Camille Bordey
Duration: Series 1-4 (main cast), Series 10 (guest appearance)
Who is DS Camille Bordey?
DS Camille Bordey was originally an undercover investigator, but her cover was blown when she was arrested during the first investigation of Detective Inspector Richard Poole (Ben Miller). She was then assigned to Honoré Police, often doing the computer work. Despite not seeing eye to eye with DI Poole at first, over time the pair developed a close friendship, leaving her devastated when he was murdered. As a result, she was initially unwilling to engage with his replacement, DI Humphrey Goodman (Kris Marshall). However, they also became close, and Humphrey developed feelings for her. Camille decided to leave Saint-Marie when she was offered an undercover job in Paris, and she kissed Humphrey as she left.
What else has Sara Martins been in?
Born in Portugal, Sara moved to France when she was only three years old. As such, she is best known for appearing in French television productions and films. However, after leaving Death In Paradise, she appeared in three episodes of the US action thriller series American Odyssey in 2015, playing Serena. In 2018, she played Lisandra Flambeau in an episode of the BBC's detective drama Father Brown.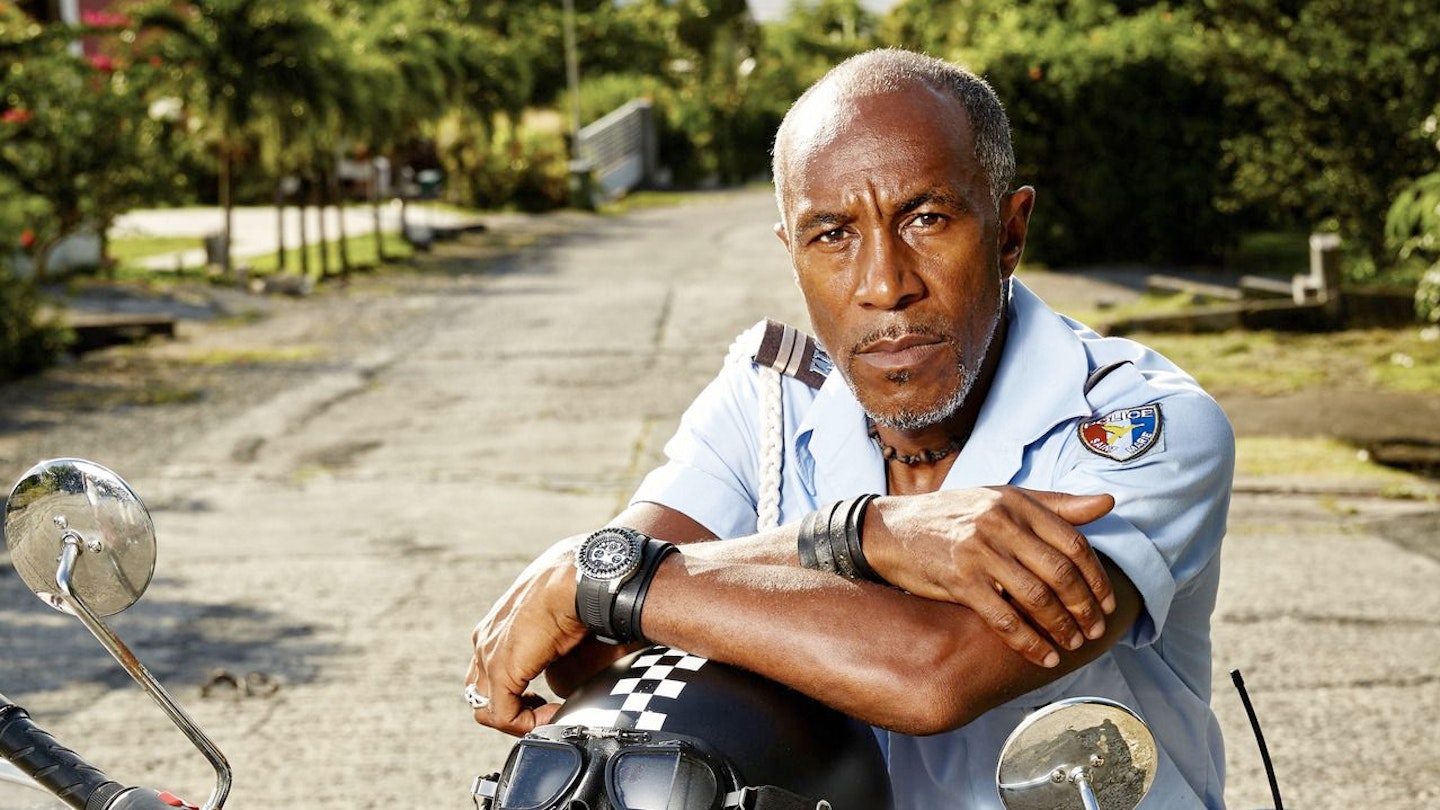 Danny John-Jules played Officer Dwayne Myers
Duration: Series 1-7 (main cast), Christmas 2021 (guest appearance)
Who is Dwayne Myers?
Dwayne was the longest-serving officer in the Saint Marie police force, although he was never promoted to Sergeant. He would occasionally be sent on undercover missions into the shadier criminal world on the island, and would sometimes use unlawful methods to get the job done! As a child, Dwayne was locked in a trunk for three hours by his sister, leading him to develop a fear of the dark – something he carried into adulthood. Dwayne took young Officer JP Hooper (Tobi Bakare) under his wing when he joined the team, mentoring him to become a good officer. Dwayne eventually left the island in 2018, but briefly returned at Christmas 2021. After that, he returned to London to visit his ill father.
What else has Danny John-Jules been in?
Danny's most famous role is playing Cat in the BBC sitcom Red Dwarf, which began in 1988, and originally ran until 1999. He has appeared in all 74 episodes of the show, including the revival episodes, which have been produced for Dave between 2009 and 2020.
In 1989, Danny made his first appearance as Barrington in CBBC's popular musical comedy Maid Marian And Her Merry Men, and he continued starring in the show until the final episode in 1994.
Over his decades-long career, Danny has also made guest appearances in Casualty (2004), Doctors (2006) and Shakespeare & Hathaway (2022).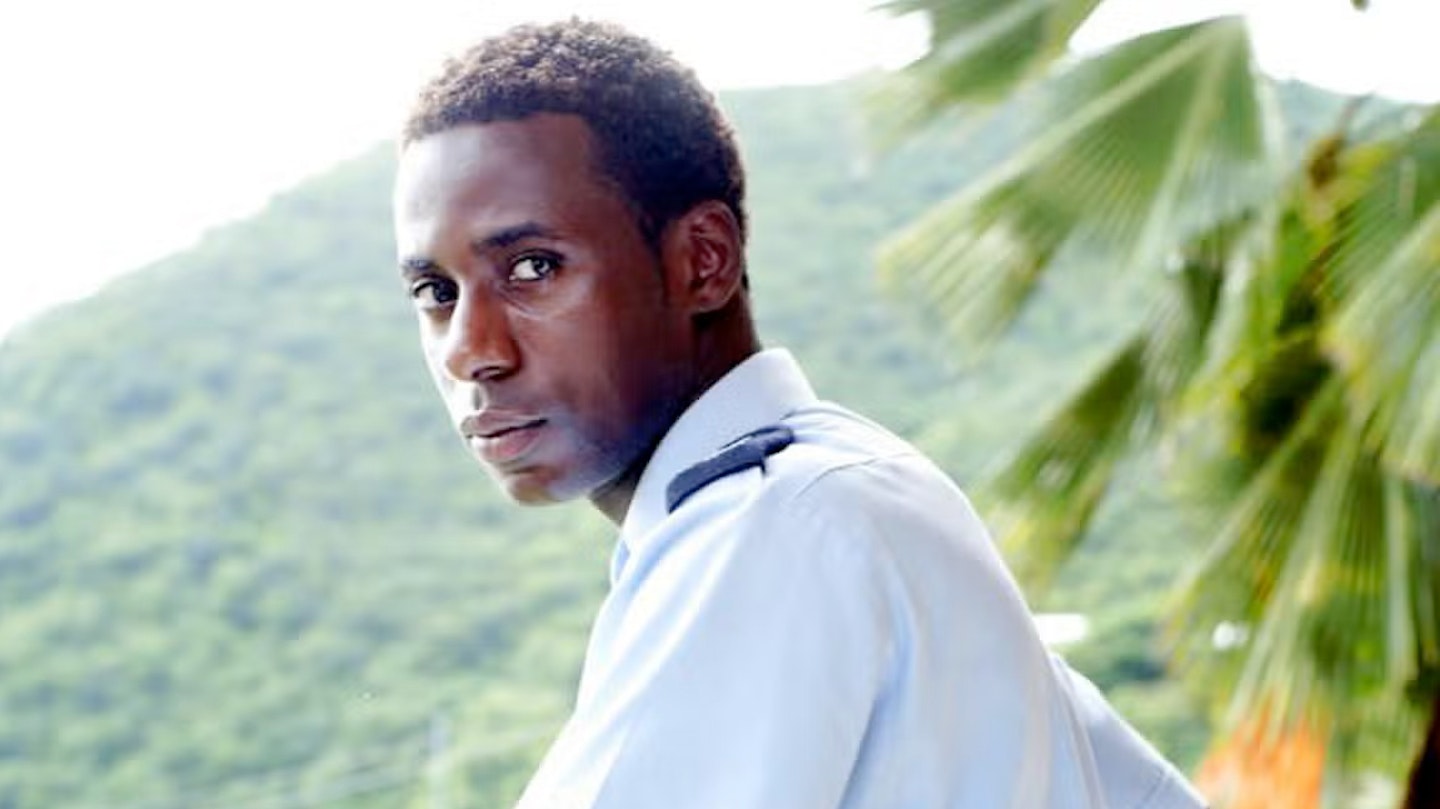 Gary Carr played Sergeant Fidel Best
Duration: Series 1-3
Who is Sergeant Fidel Best?
Sergeant Fidel best is a young family man, married to Juliette, with a young daughter called Rosie. The hard-working officer was put forward for his sergeant's exams by DI Richard Poole, in recognition of his accomplishments. Despite their very different work ethics, he became best friends with Dwayne Myers (Danny John-Jules). Fidel soon received another quick promotion, and was transferred away to the neighbouring island St Lucia.
What else has Gary Carr been in?
Gary's most famous other role is as the ruthless pimp CC in the US drama The Deuce in 2018. He also appeared in the first series of the British sitcom Bluestone 42 in 2013, in which he played Corporal Christian 'Millsy' Mills. Gary guest-starred in four episodes of Silent Witness in 2012 as clerical worker Myers, and four episodes of Downton Abbey in 2013 playing jazz musician Jack Ross.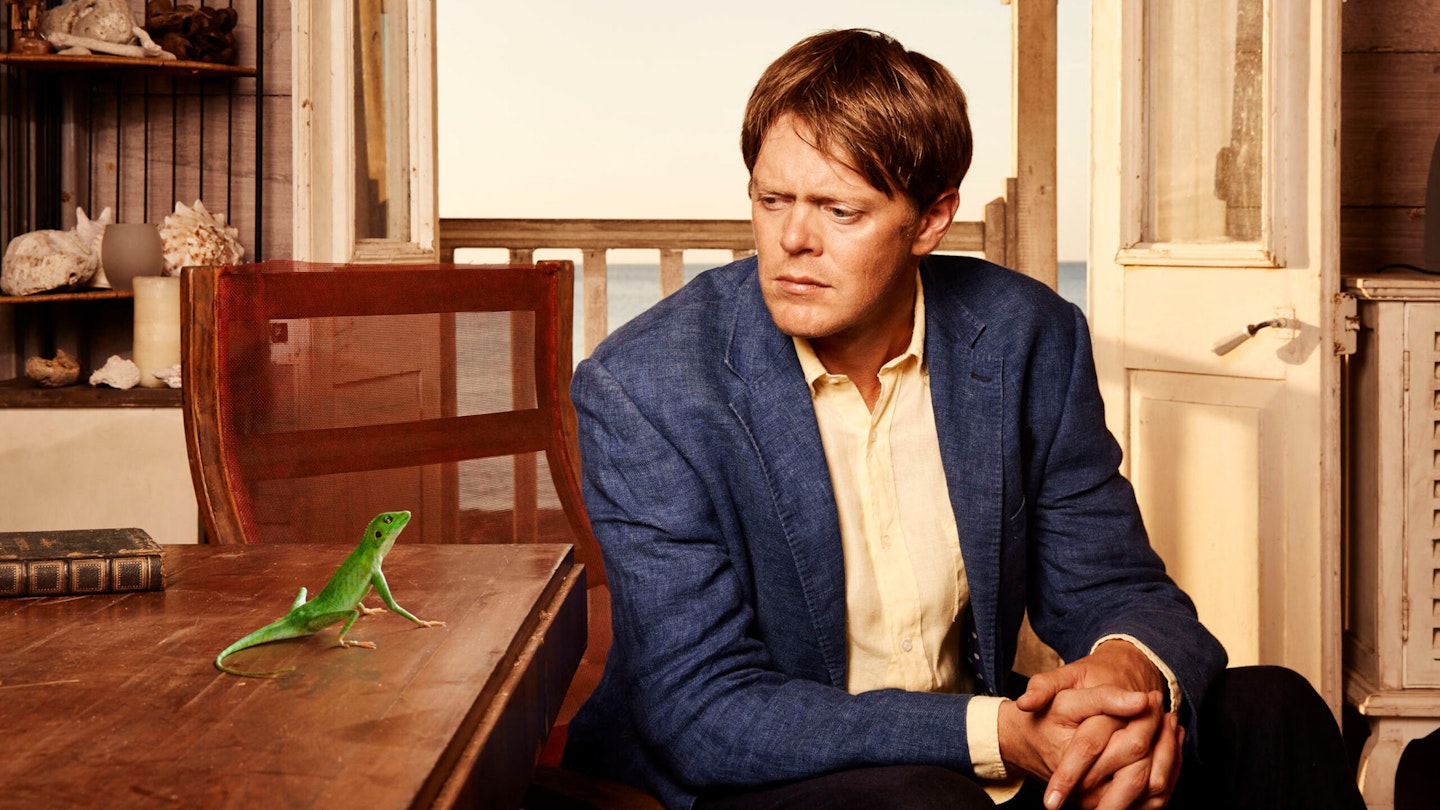 Kris Marshall played Detective Inspector Humphrey Goodman (and still plays him in the spin-off series Beyond Paradise)
Duration: Series 3-6, plus the spin-off series Beyond Paradise
Who is DI Humphey Goodman?
Humphrey Goodman was sent to Saint Marie after the murder of his predecessor Detective Inspector Richard Poole. Using the clues from DI Poole's own investigation, Humphrey was able to expose the killer. After this, Humphrey decided to stay on the island as the chief inspector, but his wife Sally declined to join him. After their split, Humphrey developed a romantic interest in DS Camille Bordey (Sara Martins), but he kept these feelings to himself. However, when she left the island, the pair did share a brief kiss. A few years later, Humphrey met British tourist Martha Lloyd (Sally Bretton), and they began a romance. However, they separated when Martha returned to London to start her dream job. A later case took Humphrey to London, and he reconciled with Martha, leading him to leave Saint Marie and remain in the UK. Humphrey and Martha both continue to appear in the spin-off series Beyond Paradise (2023 onwards).
What else has Kris Marshall been in?
Kris became a well-known face on British television when he was cast in BBC1 sitcom My Family, playing the part of Nick Harper for the show's first five series between 2000 and 2005. In 2003, he appeared as Colin Frissell, an English man who looks for love in the USA, in the blockbuster Christmas movie LoveActually. Between 2004 and 2006, Kris played Detective Sergeant Luke Stone in the British crime drama Murder City. He also took the role of Tom Parker in the first two series of period drama Sanditon between 2019 and 2022.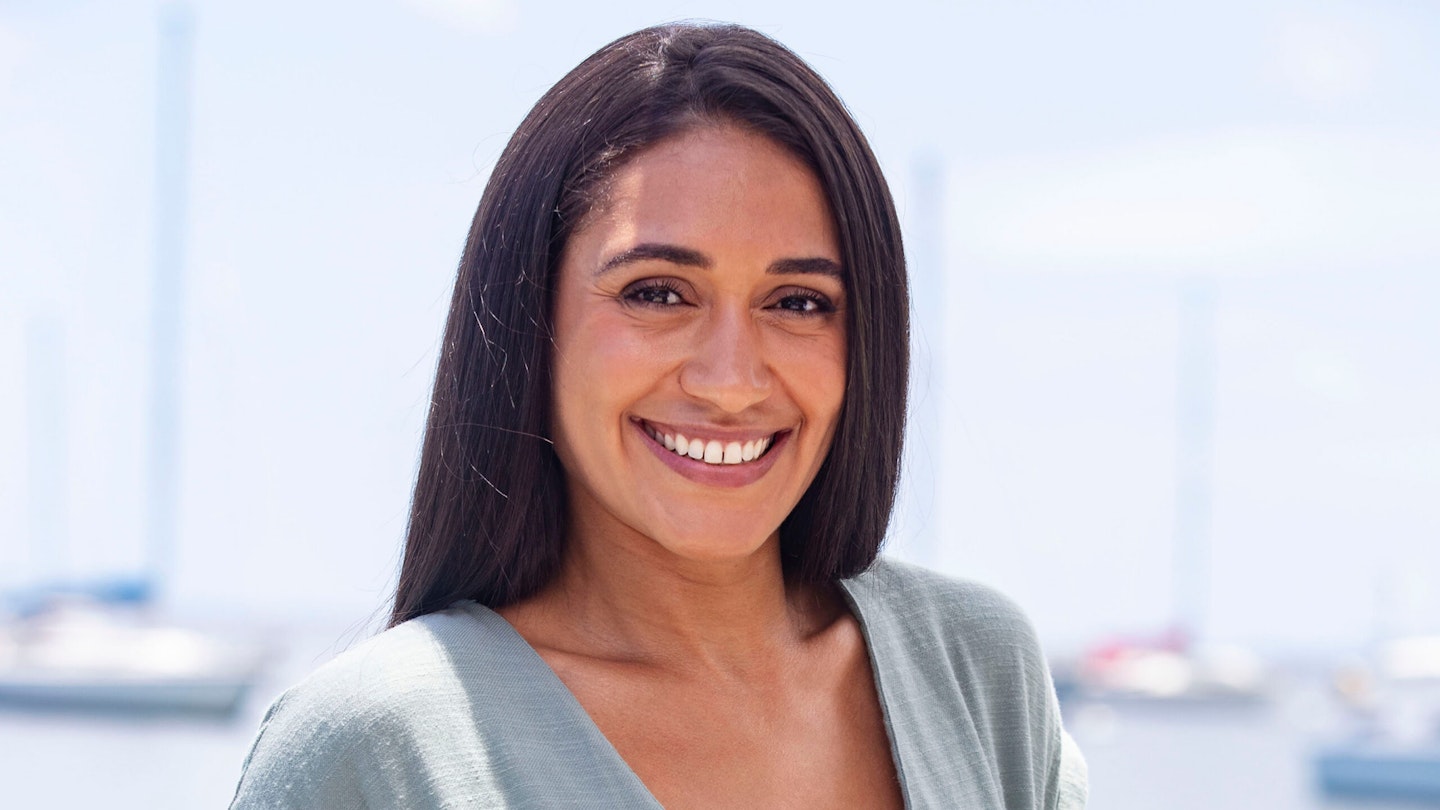 Joséphine Jobert played Detective Sergeant Florence Cassell
Duration: Series 4-8, 10-11
Who is DS Florence Cassell?
Florence replaced Fidel (Gary Carr) in the team as a Sergeant, and was later promoted to Detective Sergeant after the departure of Camille (Sara Martins). Florence gets along with all of her colleagues, and establishes a strong connection with Humphrey in particular. Later, Florence began a romantic relationship with Patrice (Leemore Marrett Jr), who proposed to her. The couple became engaged, but after one of Patrice's friends was arrested for murder, she followed him to an old boathouse, where both she and Patrice were shot. Florence survived, but sadly Patrice died from his injuries, which devastated her, and she decided to leave Saint Marie. Two years later, Florence returned, after her successor Madeline Dumas (Aude Legastelois) had left the island. She was initially unsure about the new DI, Neville Parker (Ralf Little), but ended up warming to him. Florence was later offered an undercover police job in Jamaica, and accepted the new role, leaving Saint Marie for a second time.
What else has Joséphine Jobert been in?
Death In Paradise was Joséphine's first English-language role. Before that, most of her appearances were for French television, including Nos Annees Pension (aka Our Pension Years, 2007-2009) and Foudre (aka Summer Crush, 2007-2001).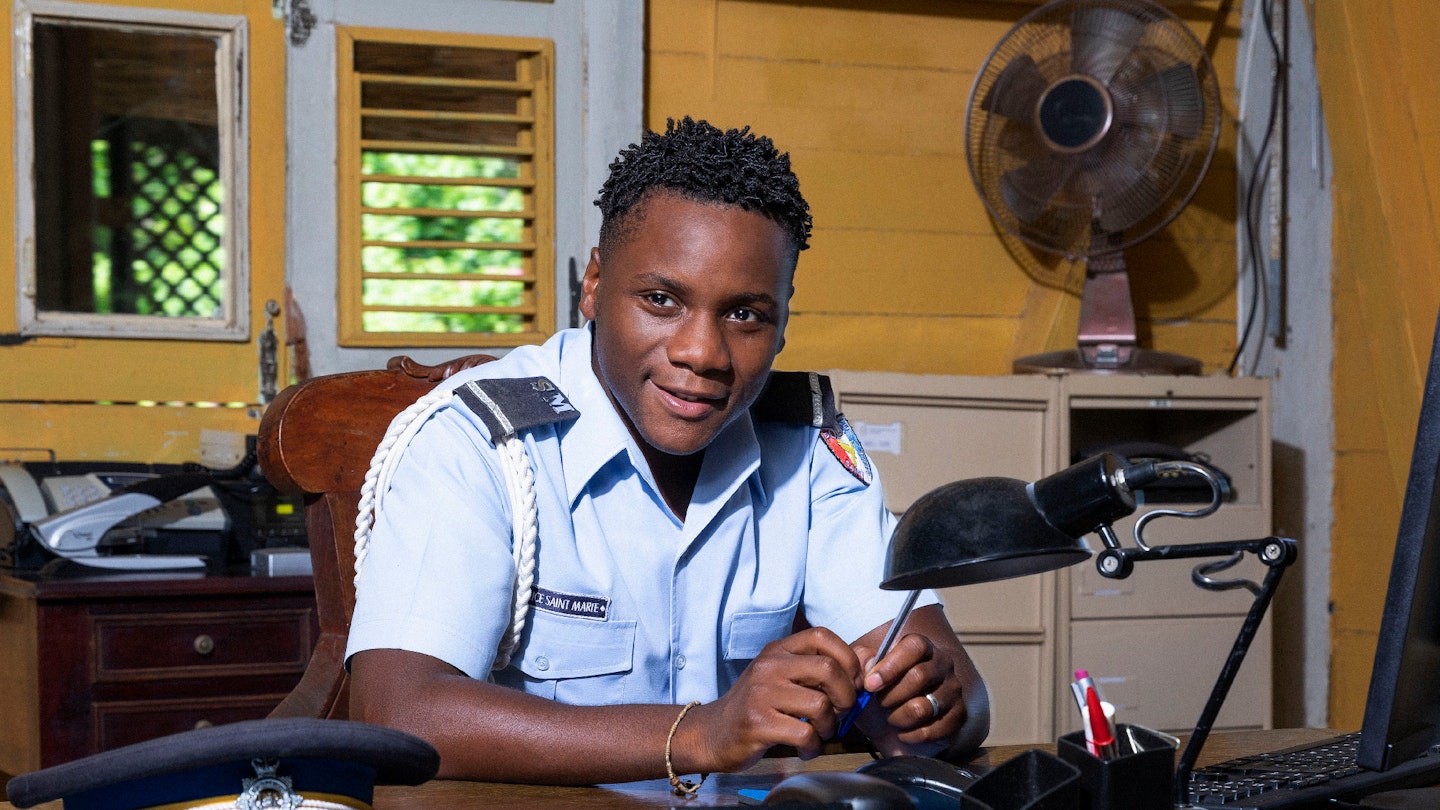 Tobi Bakare played Sergeant JP Hooper
Duration: Series 4-10
Who is Sergeant JP Hooper?
After Florence's promotion to Detective Sergeant, JP became her replacement, also becoming the youngest member of the team. However, on his first day at work, he ended up watering the plants, because there wasn't enough actual work to do! JP also temporarily ended up sleeping in the police cells, when he couldn't find anywhere else to live. Fortunately, Catherine (Élizabeth Bordey) came to his rescue, offering him a spare room. A year after joining the police, JP was reintroduced to Rosey Fabrice (Fola Evans-Akingbola), who had been a year ahead of him at school, when he had a crush on her. They then began a relationship and got married, with Rosey later giving birth to twin girls, Molly and Bethany. After impressing the board, JP was offered a head position in a police training scheme abroad. JP accepted the position, and he and his family left Saint Marie to begin a new life.
What else has Tobi Bakare been in?
Besides Death In Paradise, Tobi is best known for appearing in the 2014 movie Kingsman: The Secret Service and its 2017 sequel Kingsman: The Golden Circle. He also starred in nine episodes of British-French crime drama The Tunnel in 2013, playing Chuks Akinade.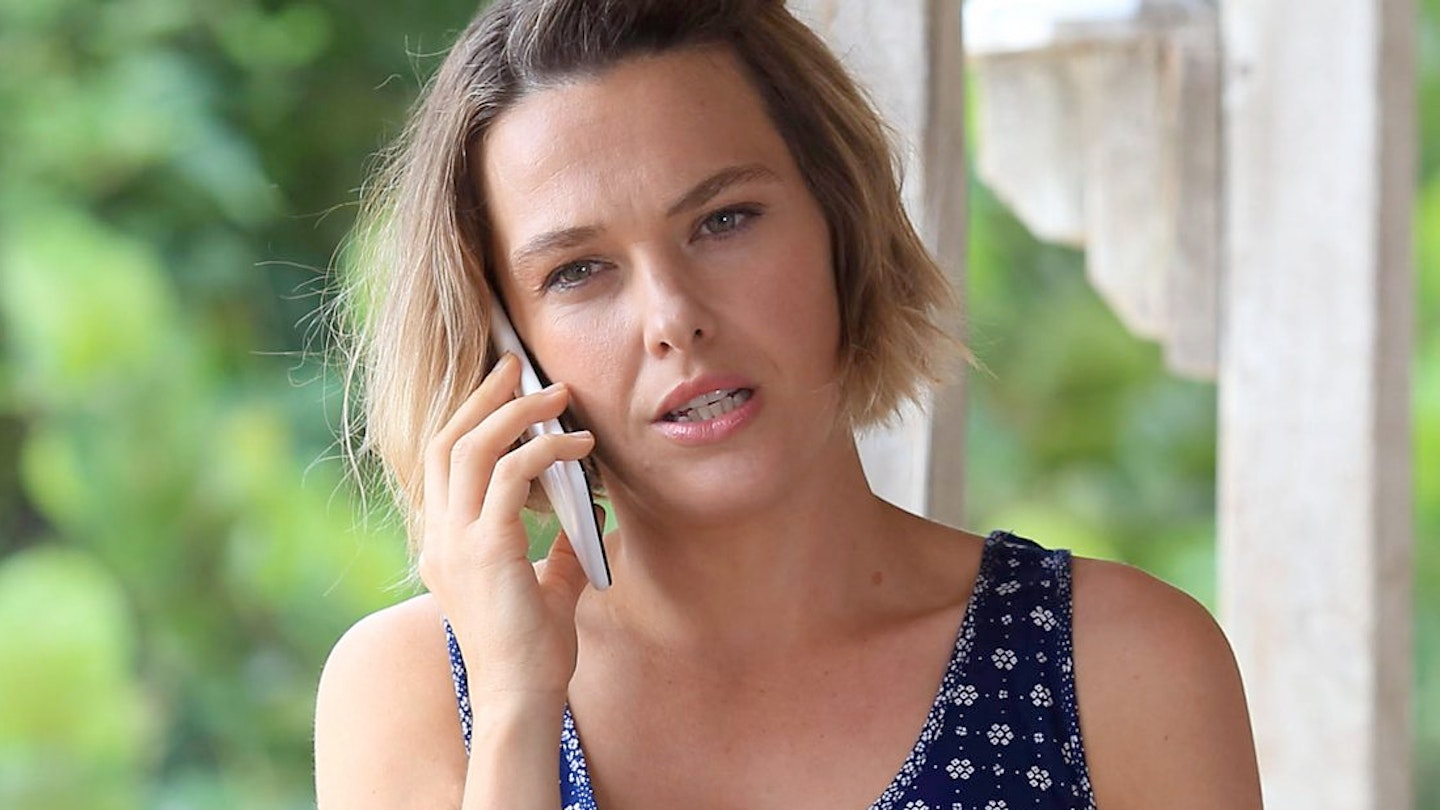 Sally Bretton played Martha Lloyd (and still plays her in the spin-off series Beyond Paradise)
Duration: Series 5-6, plus the spin-off series Beyond Paradise
Who is Martha Lloyd?
Martha worked in a London shop that was often visited by DI Humphrey Goodman (Kris Marshall) when he lived in the capital city. Quite some time later, she visited Saint Marie and was almost run over by Humphrey! The pair recognised one another, and given that they had both recently gone through a break-up, Humphrey asked Martha on a date, and they began a relationship. Martha eventually returned to London to start a new job at a newly opened restaurant, but later, another case took Humphrey to London, and he decided to leave Saint Marie and stay with her there.
What else has Sally Bretton been in?
Sally is best known for playing Lucy Adams in the BBC's long-running sitcom Not Going Out, ever since 2007. She also played Donna in the first series of BBC2 sitcom The Office in 2001, Kim Alabaster in Channel 4's comedy Green Wing (2004-2006), and Cat Durnford in BBC2's satirical comedy Absolute Power (2003-2005). She reprised her role of Martha Lloyd in the Death In Paradise spin-off series Beyond Paradise from 2023.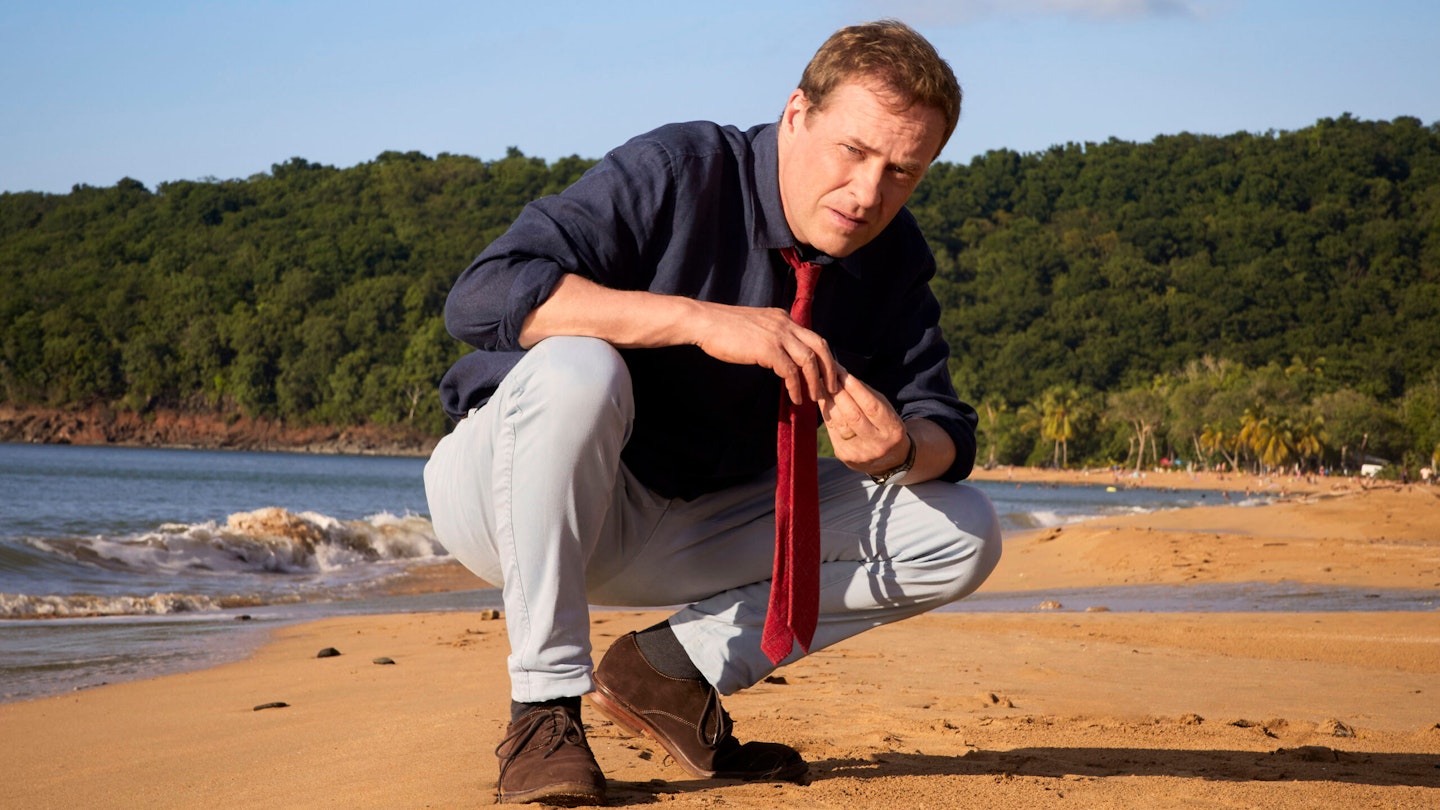 Ardal O'Hanlon played Detective Inspector Jack Mooney
Duration: Series 6-9
Who is DI Jack Mooney?
Jack Mooney was originally a liaison officer assigned to DI Humphrey Goodman, when they tried to track down a suspect in England. Jack had been recently widowed, but he pretended that his wife's death was quite some time ago, in order to stop people from feeling too sorry for him. After Humphrey decided to remain in England with his girlfriend Martha, Jack moved to Saint Marie and became the incumbent DI. During series nine, Jack decided to return home to London with his daughter Siobhan.
What else has Ardal O'Hanlon been in?
Originally a stand-up comedian, Ardal O'Hanlon found fame as the nice-but-clueless priest Father Dougal McGuire in acclaimed Channel 4 sitcom Father Ted, which ran from 1995-98. After that show came to an end, Ardal moved across to another popular comedy, playing a naïve superhero from the planet Ultron in My Hero, between 2000 and 2006. He then went on to guest-star in a 2007 Doctor Who episode, Gridlock, playing a 'cat person' called Brannigan, and appeared throughout series three of Skins in 2009, playing a politics teacher called Kieran. In 2015, Ardal returned to the world of comedy, playing Peter the Milkman in Sky One's After Hours.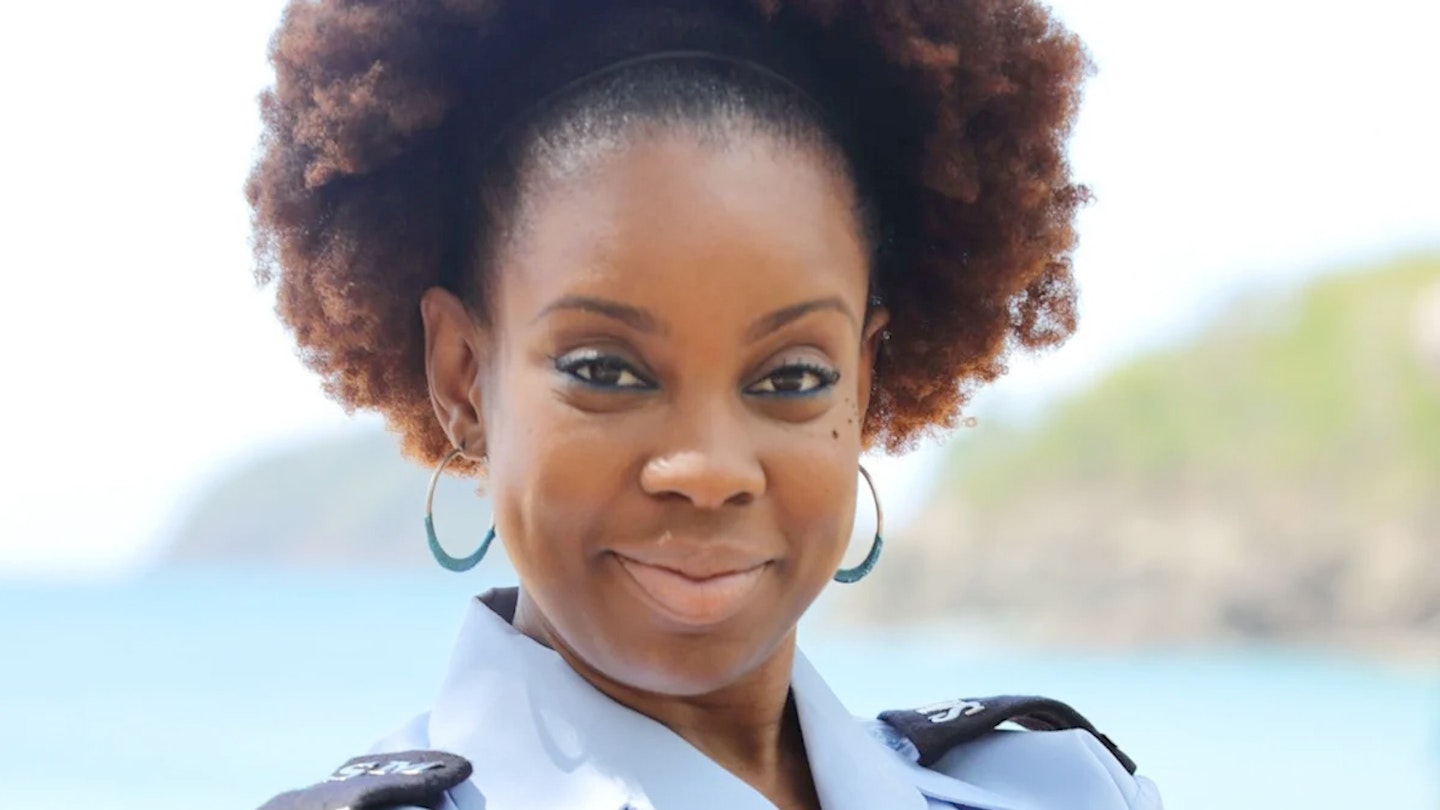 Shyko Amos played Ruby Patterson
Duration: Series 8-9
Who is Ruby Patterson?
Ruby is the niece of Commissioner Selwyn Patterson (Don Warrington), and replaced Officer Dwayne Myers (Danny John-Jules) on the team. She initially annoyed some of her colleagues, notably JP (Tobi Bakare), but the pair bonded when she offered him some advice after he found out that his wife was pregnant. Ruby received a secondment to Paris, and so left the Saint Marie police force only two years after her arrival.
What else has Shyko Amos been in?
Shyko was relatively unknown before landing her Death In Paradise role, but she appeared in the Russell T Davies-scripted drama A Very English Scandal in 2018, playing Bronte Bisama.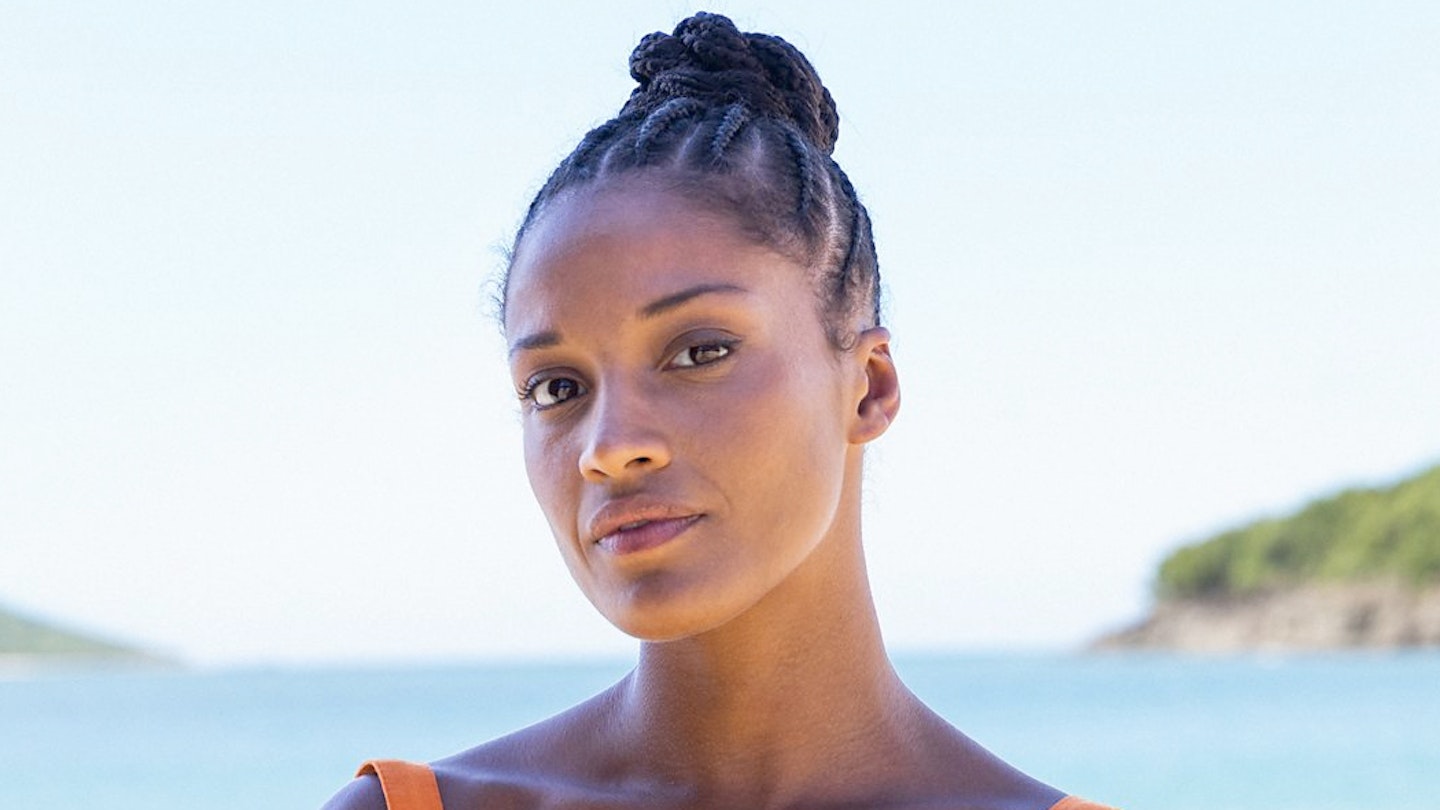 Aude Legastelois played Detective Sergeant Madeleine Dumas
Duration: Series 8-9
Who is DS Madeleine Dumas?
French-born Madeleine initially came to Saint Marie as an officer of Internal Affairs, so investigate DS Florence Cassell's shooting, and to assess whether DI Jack Mooney (Ardal O'Hanlon) was fit for duty. After determining that what happened to Florence was not Jack's fault, Madeleine accepted the offer to remain on Saint Marie as the permanent Detective Sergeant. She later accepted a new position in Paris, and arranged for a secondment for Ruby (Shyko Amos).
What else has Aude Legastelois been in?
Aude played Melinda Black in the 2018 mini-series Nox, and was Anais in four episodes of The Hookup Plan in 2018-2019.
That covers all of Death In Paradise's main characters, but what about the guest cast? There have been a huge number of famous faces who have popped up on Saint Marie over the years. Here are just a few of them…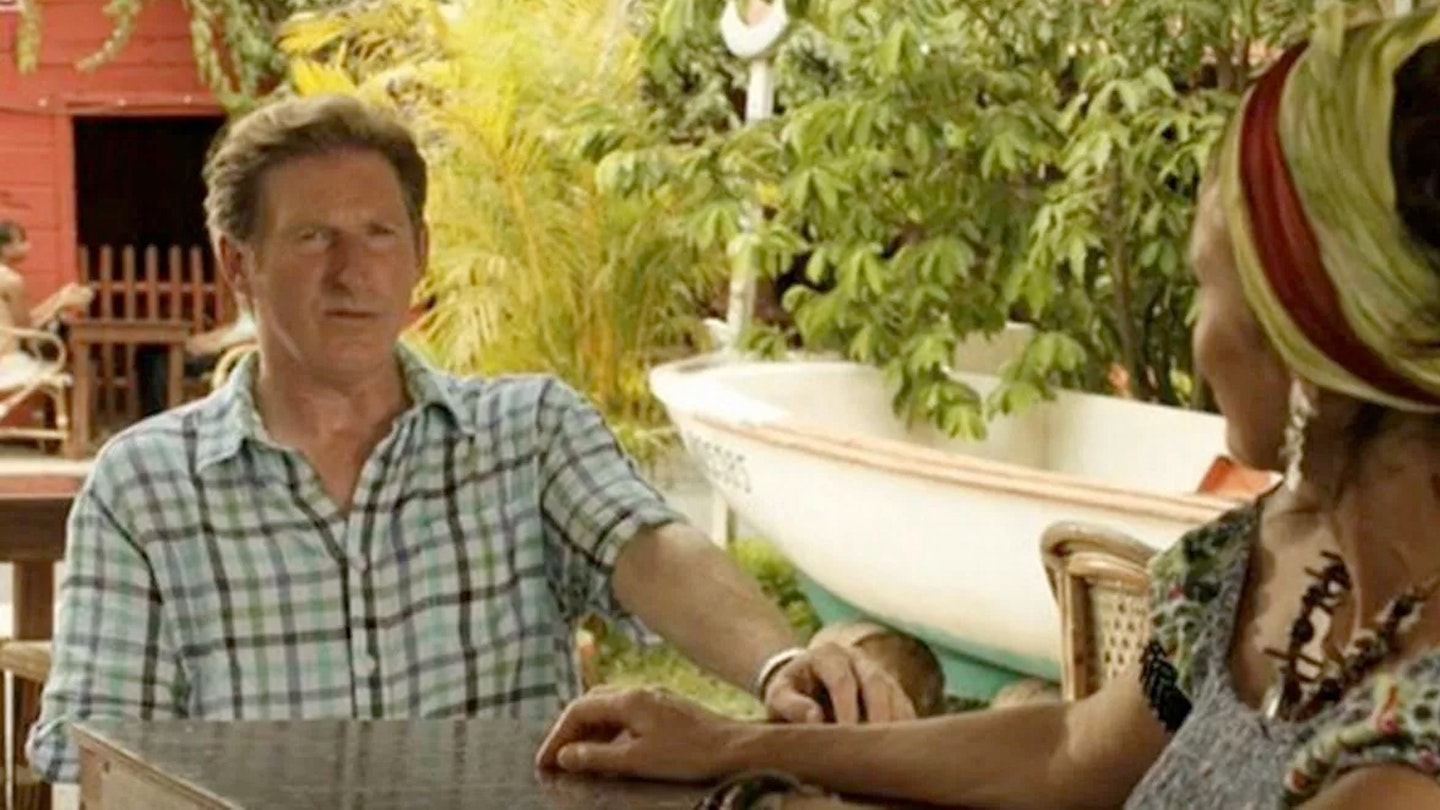 Adrian Dunbar played Aidan Miles
Which episodes was he in?: Series 1, Episodes 7 & 8: Music Of Murder, Amongst Us
Who is Aidan Miles?
Aidan was a man implicated in the death of a young woman who was found murdered in her bed with 30 coins in her mouth.
What else has Adrian Dunbar been in?
Adrian is most recognised as Line Of Duty's Superintendent Ted Hastings, who he played for all six series between 2012 and 2021. He has also appeared in Silent Witness, Scott & Bailey, Inside No 9, Ashes To Ashes, A Touch Of Frost, Cracker and Inspector Morse, to name but a few.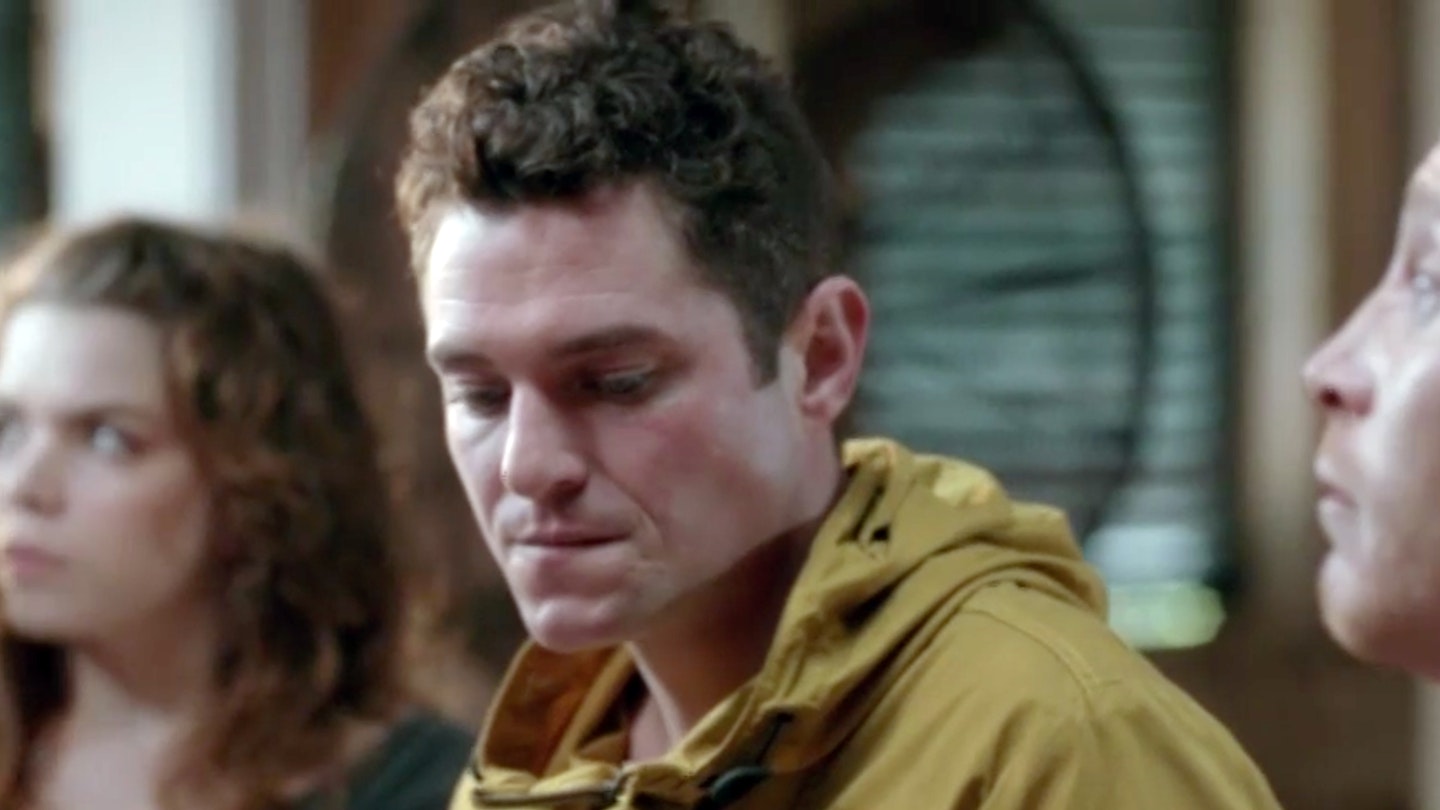 Mathew Horne played Leo Downs
Which episode was he in?: Series 2, Episode 7: A Stormy Occurrence
Who is Leo Downs?
Leo is a researcher who is found dead, with the scene staged to make it look as though his death was the result of a hurricane.
What else has Mathew Horne been in?
Mathew is best known for playing Gavin Shipman in the sitcom Gavin & Stacey between 2007 and 2010, returning in 2019. He was also a regular contributor to The Catherine Tate Show between 2004 and 2007. His sketch show Horne & Corden, with his Gavin & Stacey co-star James Corden, aired in 2009. Mathew has also played Shaquille Fraser in Bad Education since 2012.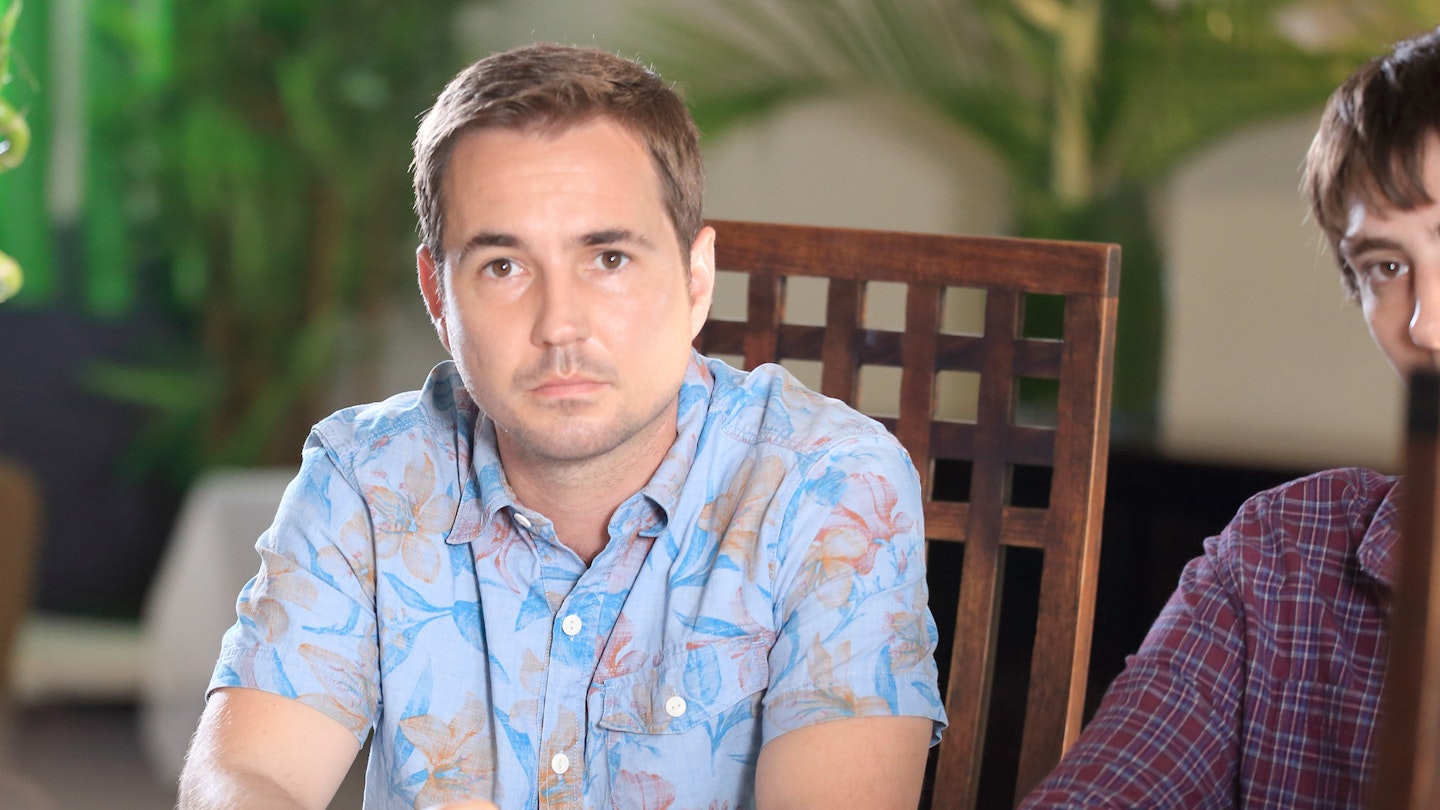 Martin Compston played Dexter Allen
Which episode was he in?: Series 5, Episode 6: Dishing Up Murder
Who is Dexter Allen?
Dexter is a young sous chef, who finds himself accused of murdering his boss, Robert Holt, who is stabbed to death.
What else has Martin Compston been in?
Martin's most famous role is DS Steve Arnott in Line Of Duty, who he has played since 2012. He also portrayed Ewan Brodie in Monarch Of The Glen between 2003 and 2005. Martin has made many guest appearances in other dramas, including Silent Witness, Ripper Street and Victoria. In 2021 he had a main role in the submarine drama Vigil.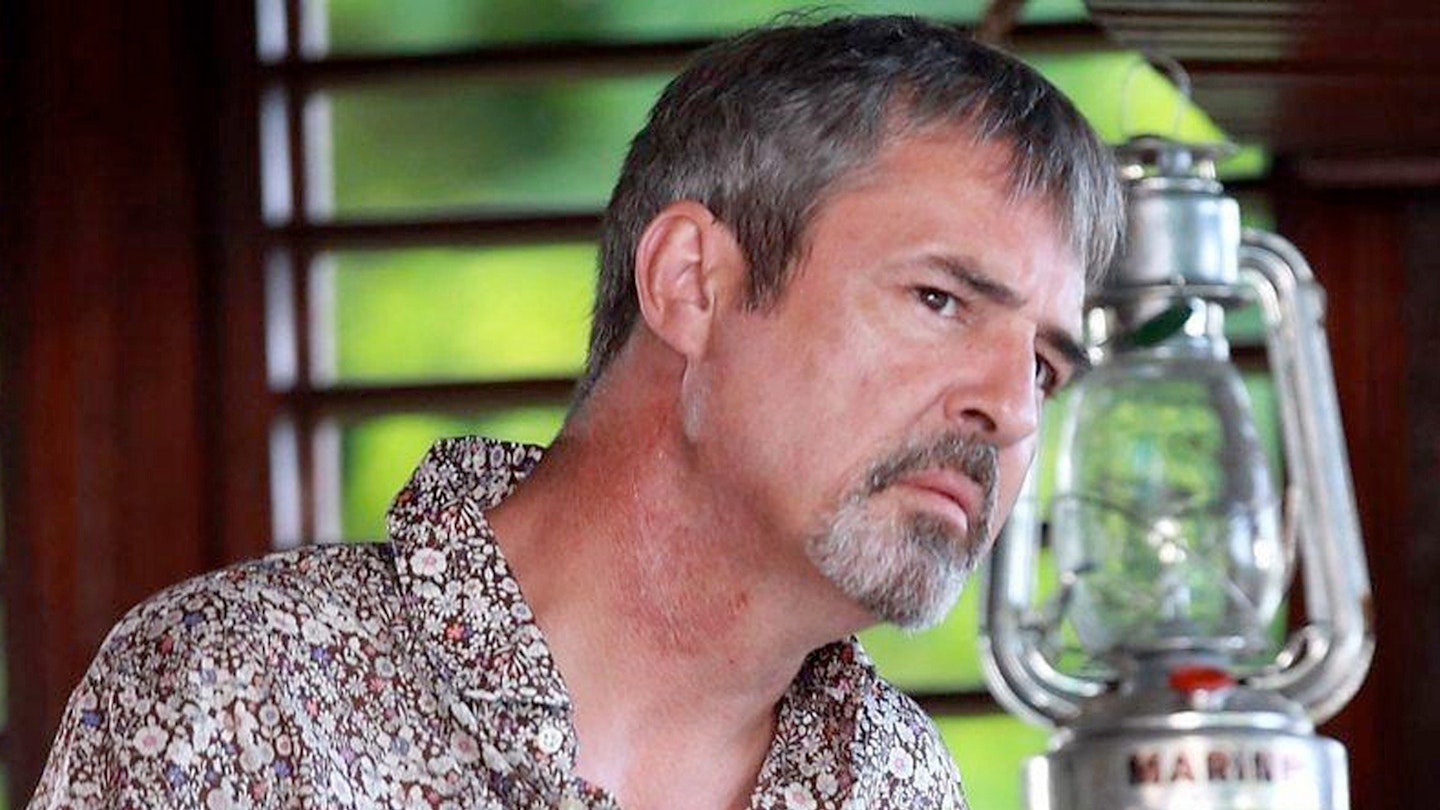 Neil Morrissey played Duncan Roberts
Which episode was he is?: Series 4, Episode 5: Swimming In Murder
Who is Duncan Roberts?
Duncan becomes a suspect in a murder case when the lead singer of a pop group is electrocuted in a swimming pool.
What else has Neil Morrissey been in?
Neil's most recognisable role remains Tony Smart in sitcom Men Behaving Badly, between 1992 and 1999. He is also the voice of Bob The Builder – and Neil twice took Bob to the top of the pop charts! Neil played DC Nigel Morton in several episodes of Line Of Duty between 2012 and 2016, and more recently was Greg McConnell in The Good Karma Hospital (2017 to 2022). He also played the role of Peter Carr during series three of Unforgotten in 2018. And back in 2007, Neil made a memorable cameo as the vicar who married Karl and Susan Kennedy in soap opera Neighbours!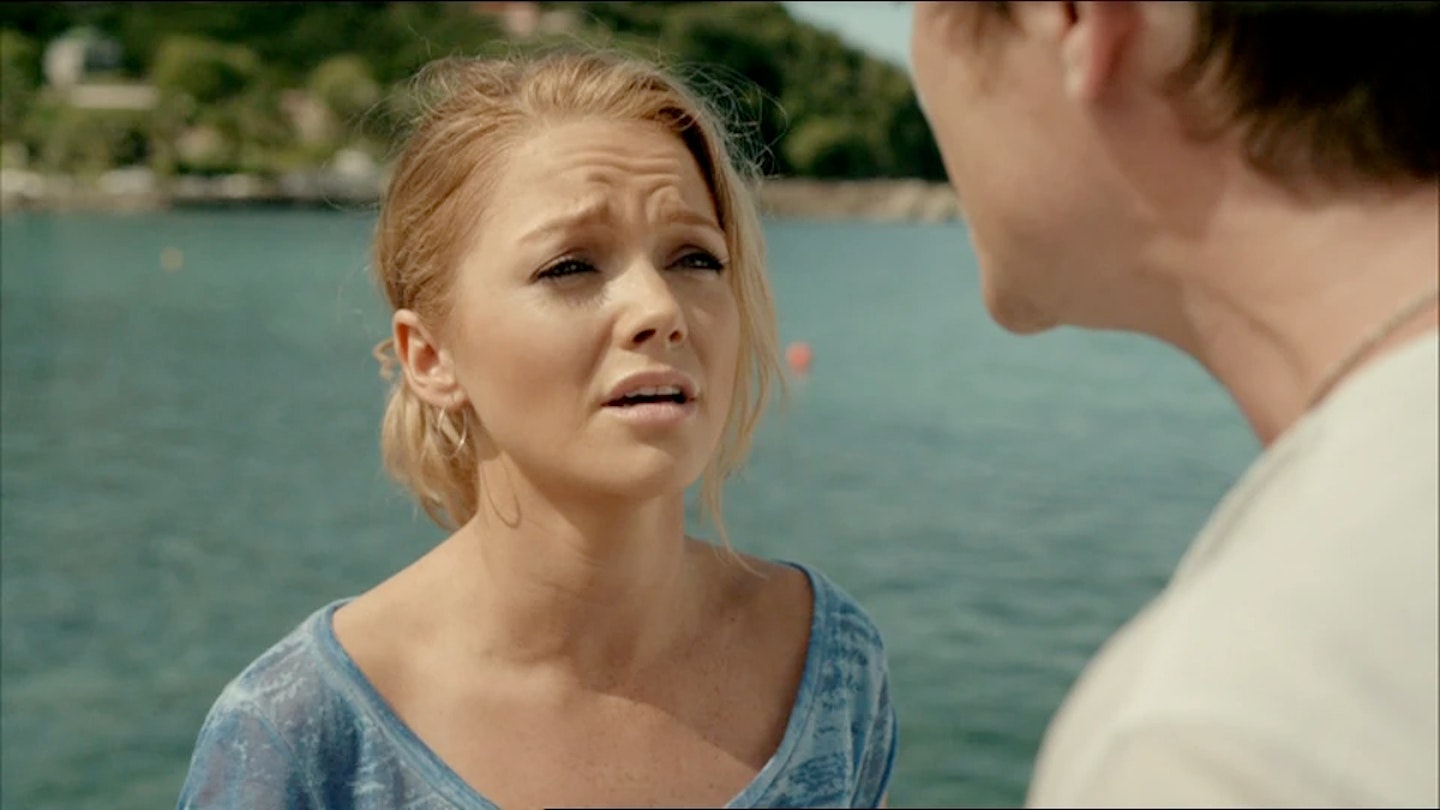 Hannah Spearritt played Lily Shaw
Which episode was she in?: Series 2, Episode 6: A Dash Of Sunshine
Who is Lily Shaw?
Lily is the ex-girlfriend of Doug Anderson, a corrupt former colleague of DI Richard Poole. When Doug's wife June is murdered, Lily finds herself falling under suspicion.
What else has Hannah Spearritt been in?
Hannah rose to fame as a member of pop group S Club 7, who first topped the music charts in 1999, with the single Bring It All Back. Like the rest of the band, Hannah appeared in the TV Shows Miami 7, LA 7, Hollywood 7 and Viva S Club, playing a fictionalised version of herself. Since then, Hannah has played Abby Maitland in the drama Primeval (2007-2011), and Kandice Taylor in EastEnders (2017-2018).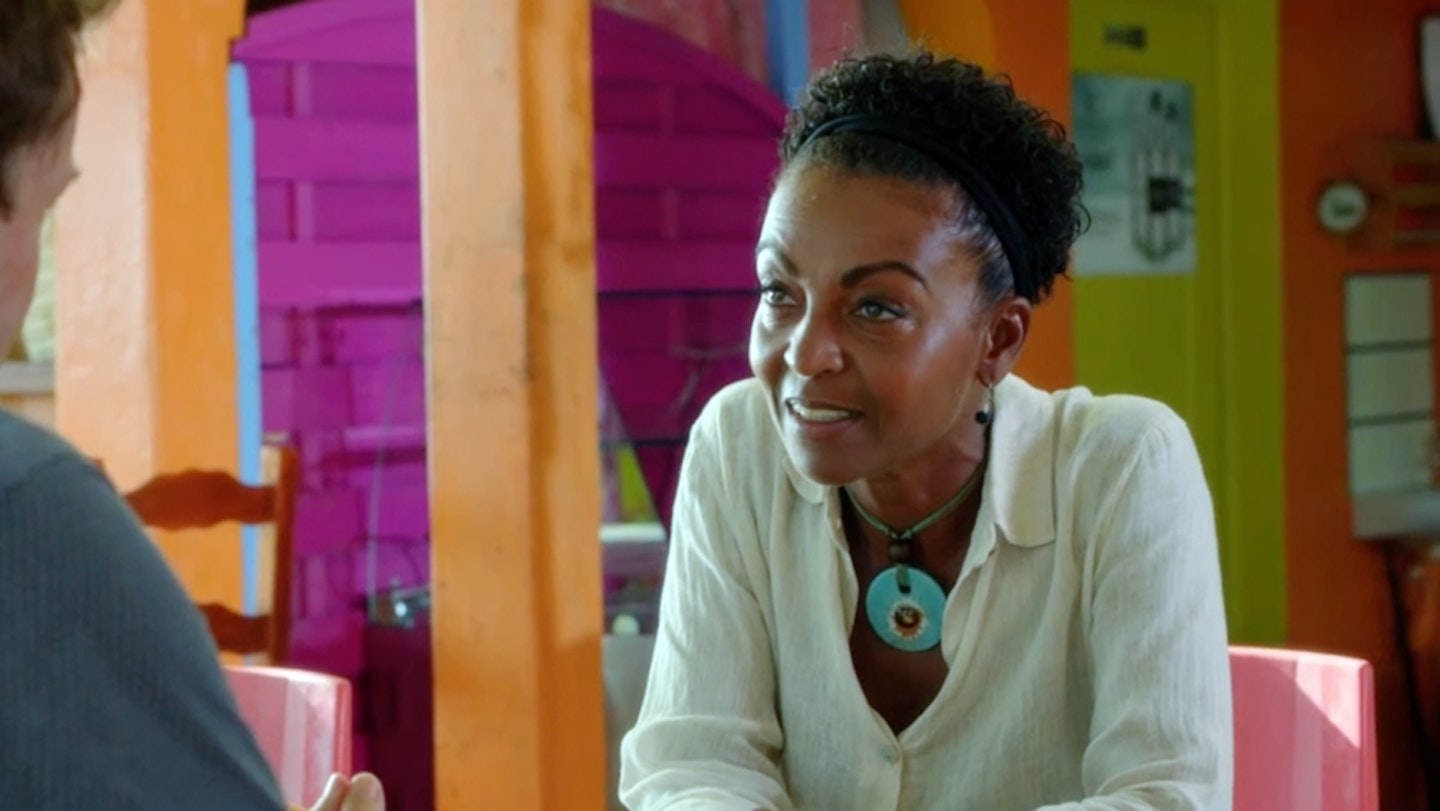 Adjoa Andoh played Celeste Jones
Which episode was she in?: Series 7, Episode 7: Dark Memories
Who is Celeste Jones?
Celeste is the sister of murder victim Eugene Jones, and she falls under suspicion for his death.
What else has Adjoa Andoh been in?
Adjoa first came to prominence in the role of Colette Griffiths in Casualty, between 2000 and 2003. She then played Francine Jones, mother of the Doctor's companion Martha (Freema Agyeman) in Doctor Who in 2007 and 2008. More recently, she has been known for playing Lady Danbury in costume drama Bridgerton, from 2020 onwards.
Matt Di Angelo played Darren Moore
Which episode was he in?: Series 1, Episode 2: Wicked Wedding Night
Who is Darren Moore?
Darren is a man whose bride Lisa was found dead on her wedding day, after being impaled in the stomach by a spear gun.
What else has Matt Di Angelo been in?
Matt is best known for playing Dean Wicks in EastEnders between 2006 and 2008, and then returning between 2014 and 2016. In the gap between his two spells in Walford, Matt played grifter Sean Kennedy in Hustle, between 2009 and 2012.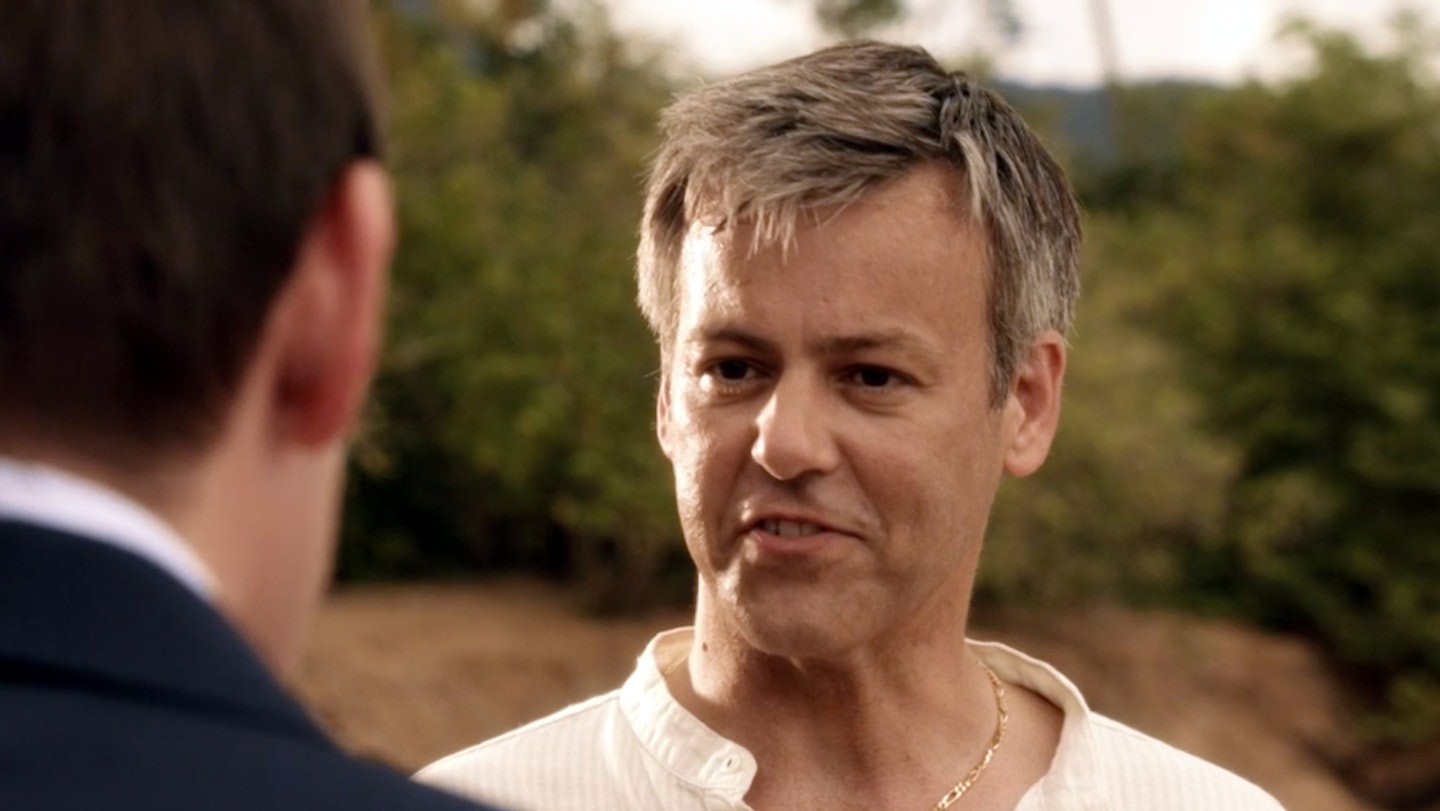 Rupert Graves played James Lavender
Which episode was he in?: Series 1, Episode 1: Arriving In Paradise
Who is James Lavender?
James is a wealthy aristocrat who was being investigated for people smuggling by DI Charlie Hulme. Hulme is shot dead at James Lavender's house, and James himself is also later murdered.
What else has Rupert Graves been in?
Rupert's most high-profile role is Detective Inspector Lestrate in all 13 episodes of Sherlock between 2010 and 2017. He has also appeared in Doctor Who, Last Tango In Halifax, Scott & Bailey, New Tricks, Wallander, Law & Order: UK, Spooks and Ashes To Ashes, to name but a few.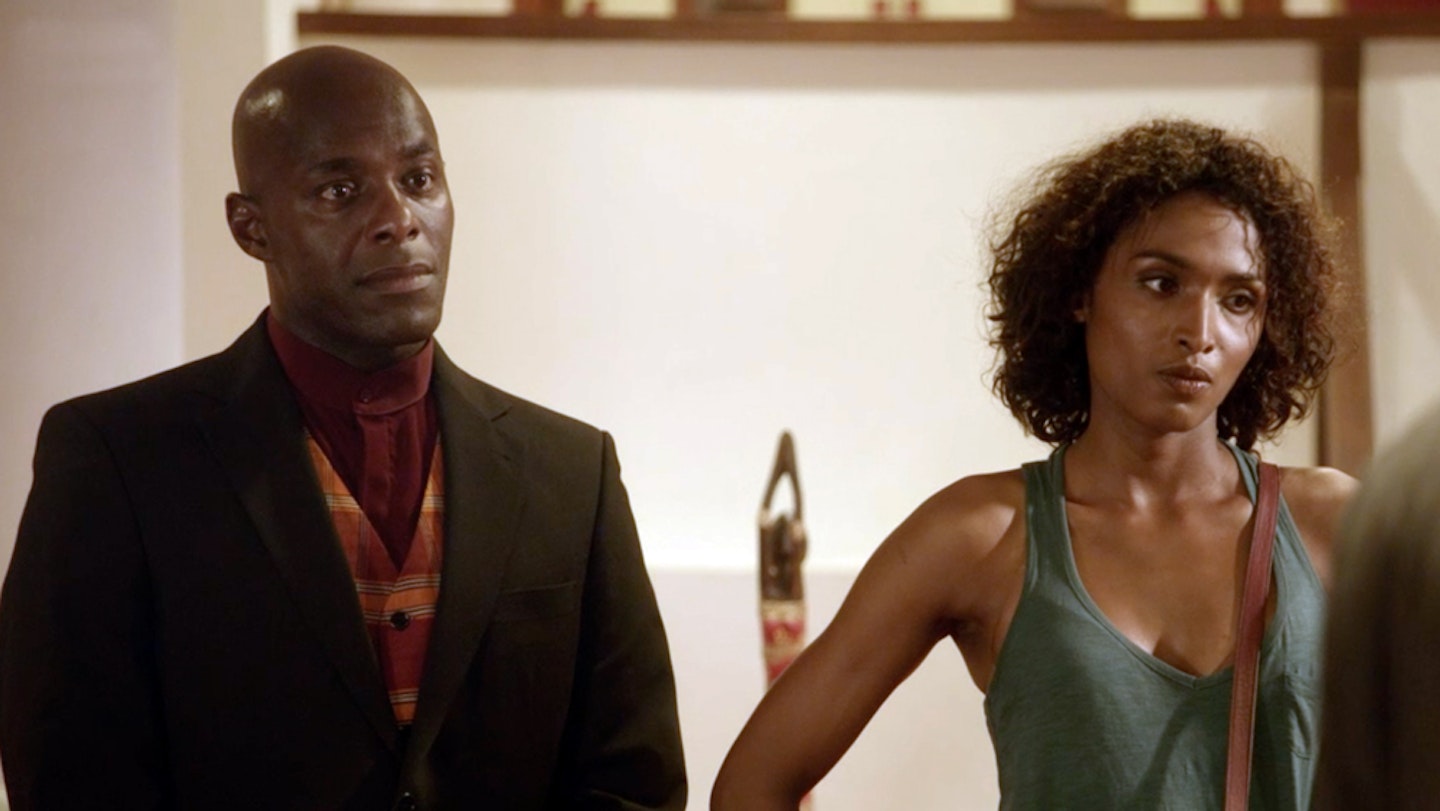 Paterson Joseph played William
Which episode was he in?: Series 1, Episode 2: Wicked Wedding Night
Who is William?
William is a hotel butler who accidentally killed bride Lisa on her wedding day, while intending a different victim.
What else has Paterson Joseph been in?
During his career, Paterson has appeared in a vast array of shows, with some of his best-known roles being in Casualty (1997-1998), Peep Show (2003-2015), Green Wing (2004-2006), Survivors (2008-2010), Law & Order: UK (2013-2014), Noughts + Crosses (2020) and Vigil (2021). He's also popped up in Silent Witness, Dalziel and Pascoe, Doctor Who, Jekyll, Hustle, Grantchester, Inside No 9, and many more besides.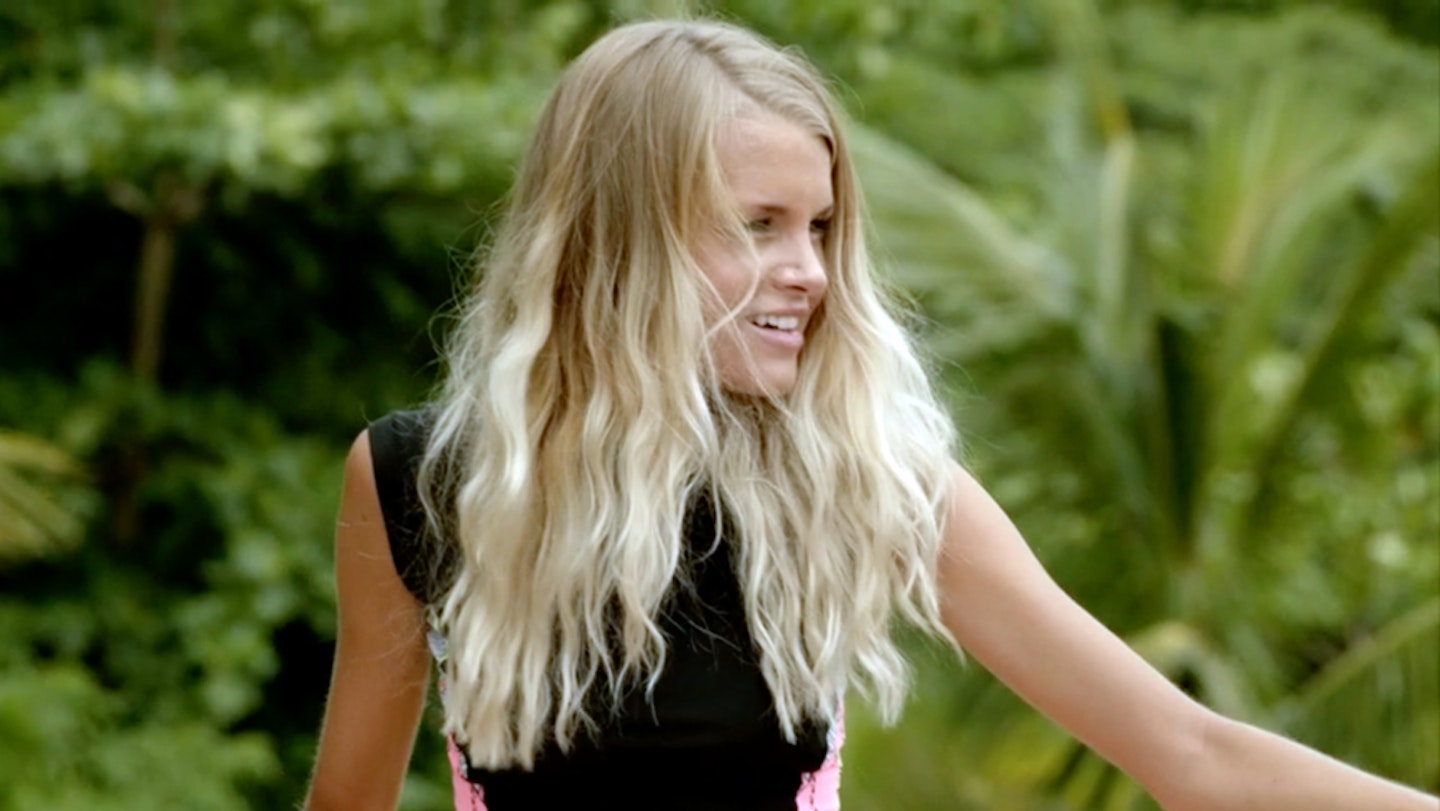 Hetti Bywater played Jess Chambers
Which episode was she in?: Series 4, Episode 2: Hidden Secrets
Who is Jess Chambers?
Jess is a talented surfer who visits Saint Marie, who is suspected of murder after the owner of a surf school is shot dead.
What else has Hetti Bywater been in?
Hetti's most famous role was Lucy Beale in EastEnders, a role she played between 2012 and 2014, when the character was killed off. She returned in 2015 for a flashback episode, which showed how Lucy met her demise. Between 2016 and 2017, Hetti guest-starred in the Sky One drama Delicious.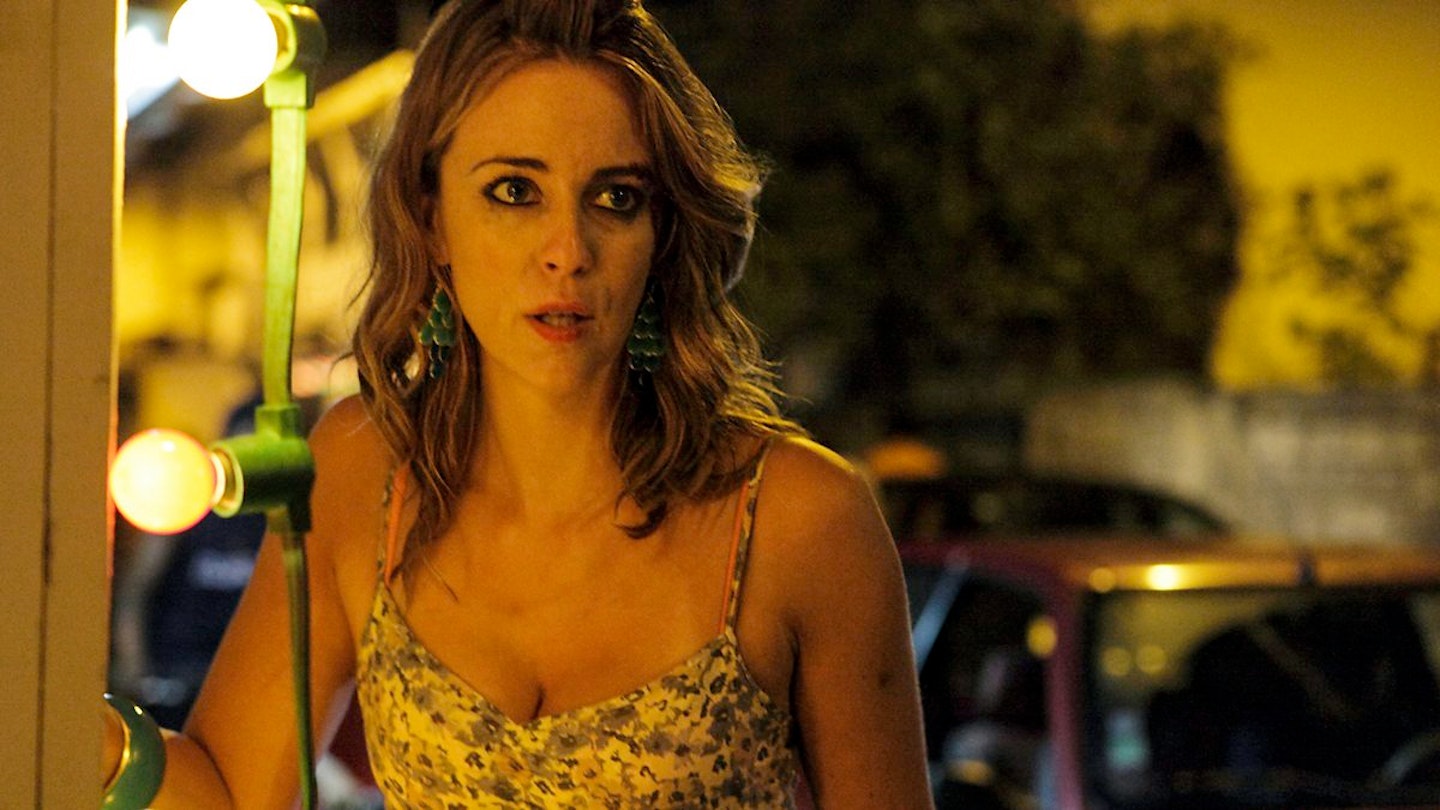 Miranda Raison played Megan Talbot
Which episode was she in?
Series 1, Episode 4: Missing A Body?
Who is Megan Talbot?
Megan confesses to shooting dead her husband, Lucas Talbot, but when the police go looking for the body, it is nowehere to be found.
What else has Miranda Raison been in?
Miranda is best known for her role as Jo Portman in Spooks, who she played between 2005 and 2009. She has also appeared in Heartbeat, Emmerdale, Holby City, Doctor Who, Agatha Christie's Poirot, Merlin and Lewis.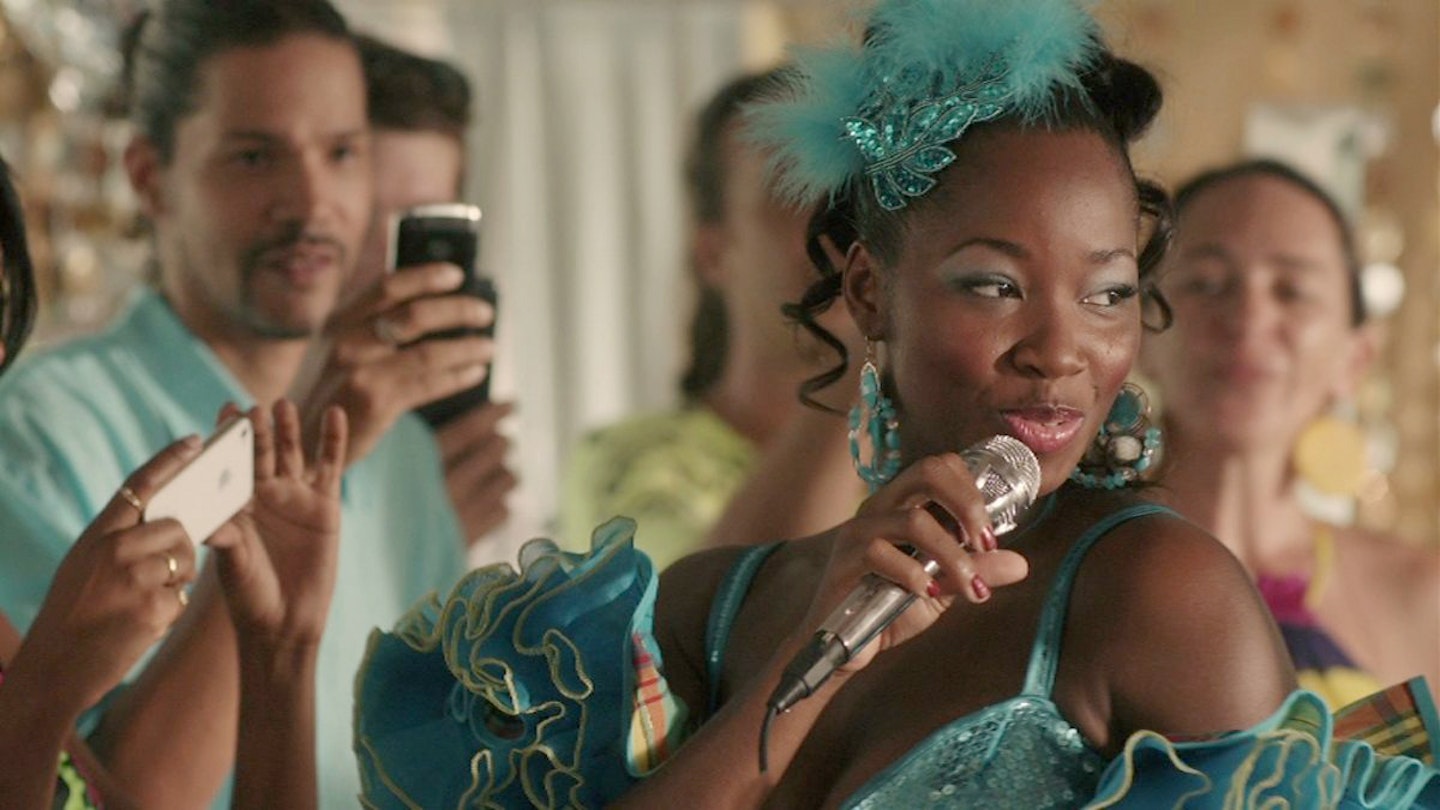 Jamelia played Aimee Fredericks
Which episode was she in?: Series 2, Episode 5: Murder Onboard
Who is Aimee Fredericks?
Aimee is a singer on a Caribbean boat party, who collapses on stage, and dies after being poisoned.
What else has Jamelia been in?
Jamelia is best known as an award-winning singer, releasing her first single in 1999, and hitting the UK top ten with seven of her singles. As an actor, her longest-running role is in soap opera Hollyoaks, where she has played Sharon Bailey since 2021. She also appeared in the 2022 drama adaptation Little Darlings.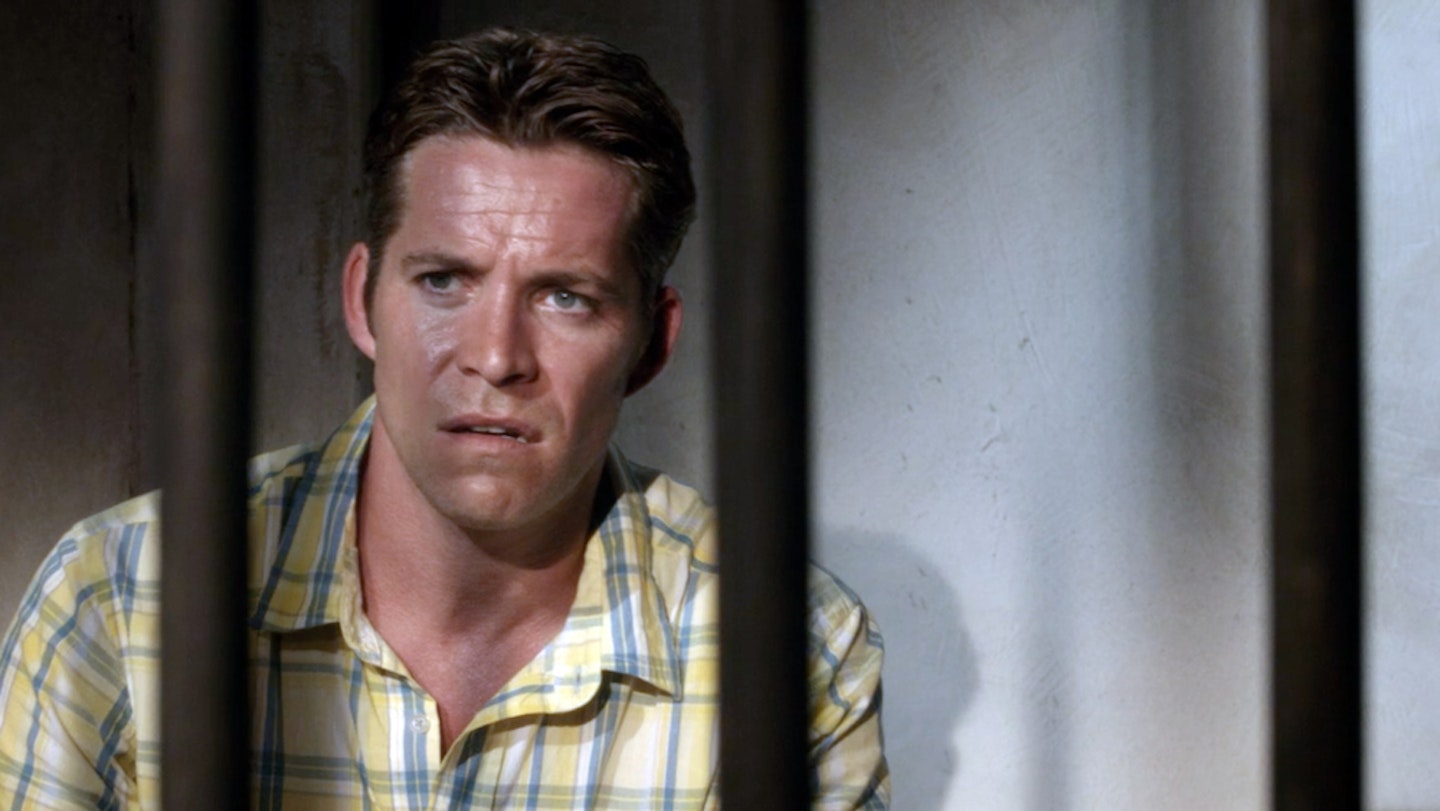 Sean Maguire played Marlon Collins
Which episode was he in?: Series 1, Episode 1: Arriving In Paradise
Who is Marlon Collins?
Marlon is a criminal, who is arrested for stealing yachts.
What else has Sean Maguire been in?
Sean became a star at 11 years old, when he won the role of Tegs Ratcliffe in BBC children's drama Grange Hill in 1987, remaining in the show until 1991. He then played Aidan Brosnan in EastEnders in 1993. He played Marty Dangerfield in the 1995 drama Dangerfield, and Lee Wilson in Sunburn in 2000. More recently he has appeared in Scott & Bailey, Criminal Minds, The 7.39 and S.W.A.T.