STARZPLAY - season one available from Sun 11 Sept
Orphaned soon after her birth in Florence, Catherine de' Medici went on to become one of France's most powerful and feared monarchs. Now Liv Hill and Samantha Morton play the younger and older versions of the fearsome queen in a retelling of her life.
'It's really unique for a period drama, especially with the direct address. It has a real Fleabag vibe to it, but in the 16th century,' explains 22-year-old Liv.
In flashbacks, the opening episode sees the older Catherine confide in her servant about her journey to the centre of power in the French court. Just 14 when her uncle, Pope Clement VII, arranges her marriage to King Francis' second son Henry, she soon discovers that her new husband is in love with her much older cousin, Diane de Poitiers.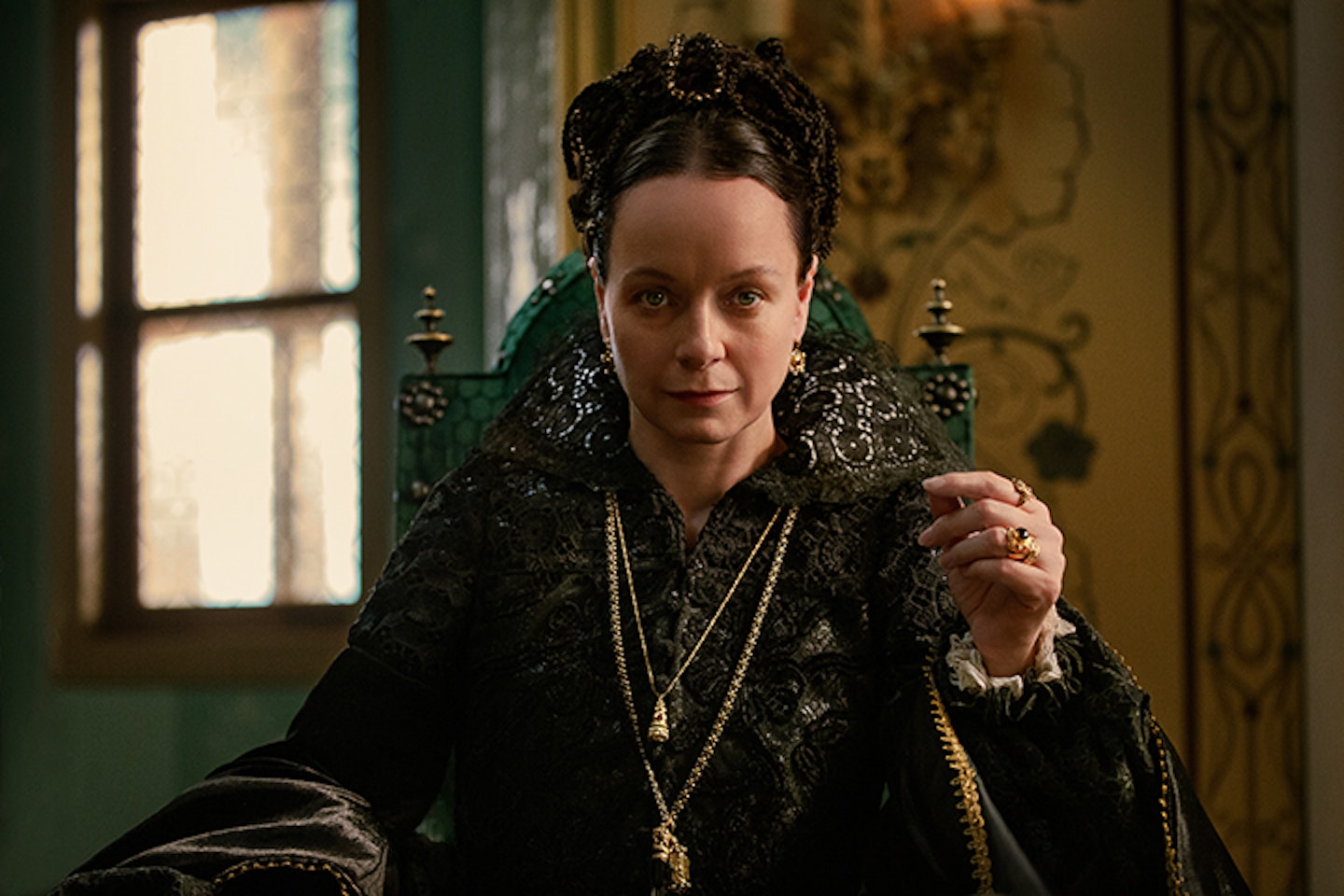 'Catherine has had a lot of physical and emotional abuse throughout her childhood,' adds Liv. 'So she's in survival mode from day dot, and that informs every decision she makes – whether it's a ruthless one, or aligning herself with religious or political ideologies in order to secure her place in the French court.'
Eventually, Catherine produces heirs and fends off rivals while cementing her own position. But what kind of consort does she become? 'She's notorious for being an evil queen, but that's very one-dimensional. She's not all bad.'
Liv, whose credits include Three Girls, about the Rochdale grooming scandal, admits she was shocked to get the role.
'I heard that casting was a struggle, because producers didn't know whether to have one person play both the younger and older Catherine. They did screen tests with another actress, and it just wasn't as believable. So that's how they decided to have two actresses.'