Netflix - season one available from Fri 24 Jun
Mild-mannered Trevor Bingley is delighted to find a job as a house-sitter for a wealthy couple living in an ultra-modern mansion, full of expensive works of art, a garage of high-end sports cars and a dog called Cupcake.
He arrives just as they are leaving for a holiday. They explain that their home is very high-tech, with gesture-operated taps and kitchen cabinet doors, remote controlled blinds and various security codes to open doors to rooms. As for Cupcake, he has a severe nut allergy and must never be allowed into the library where, on display, is an illuminated manuscript worth millions.
What could possibly go wrong?
Well, Rowan Atkinson playing Trevor is a clue, in a scenario not unlike one that Mr Bean might find himself in.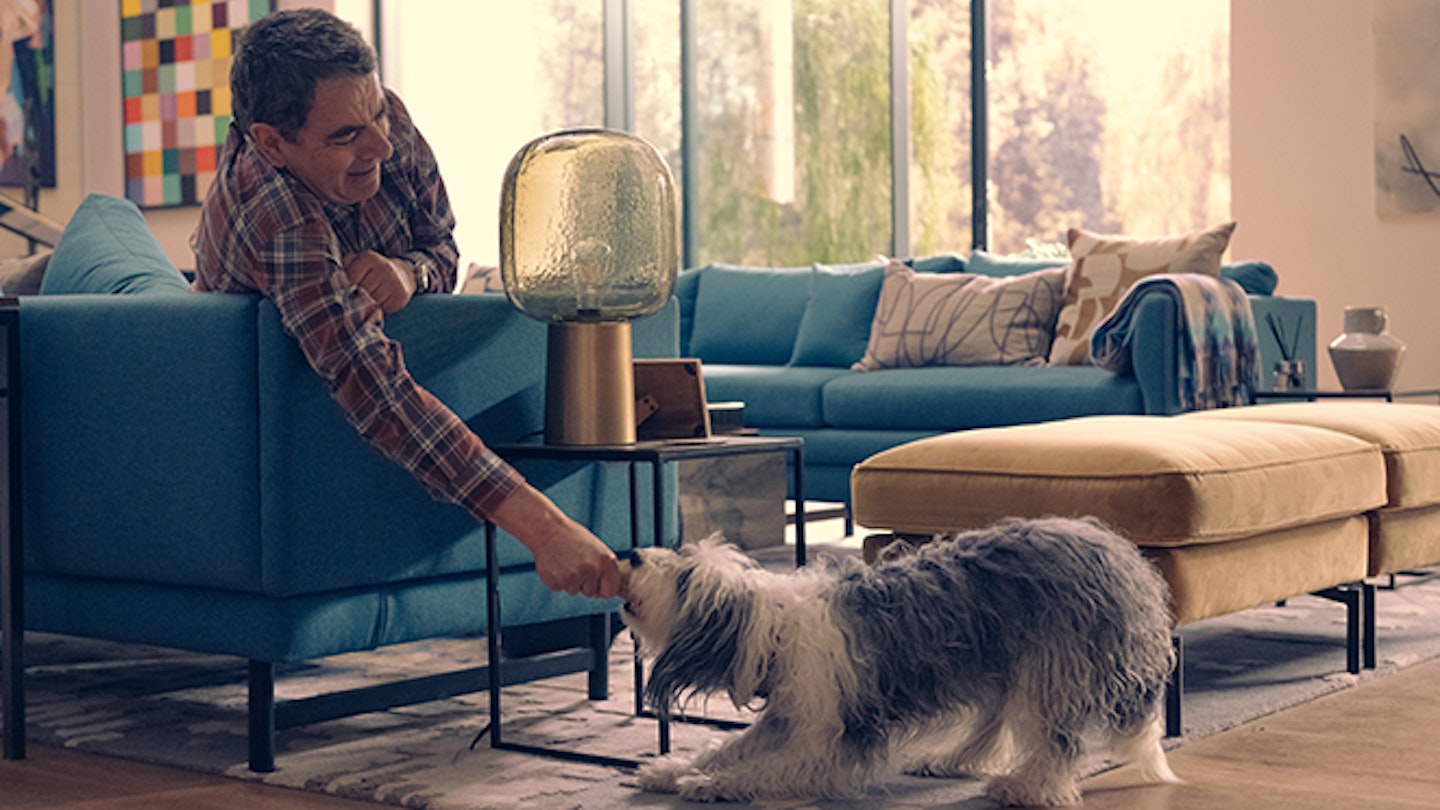 When a bee flies into the house, much to Trevor's irritation, it sparks a string of disasters and a battle of wits between the pair of them.
The short episodes, clocking in at around 10 minutes, were created and written by Rowan and his Johnny English writer, Will Davies.
'Will came up with this idea of a house-sitter who was clearly under-qualified for the task,' says Rowan. 'It seemed like a funny idea. And then the bee really became the catalyst to generate the story, to enable us to see him mistreating the house in different ways.
'There are aspects of it that are redolent of the kind of difficulty Mr Bean might get into, but Trevor is quite a different character. To play a genuinely good-natured and sweet character is quite rare for me, because Mr Bean is a self-serving, narcissistic anarchist, Johnny English is a self-consumed weirdo and Blackadder is a natural-born cynic, which Trevor Bingley is not.'
'Frankie Boyle eating a banana in his dressing room, or using the lint roller gently on his suit jacket – we see a more tender Frankie Boyle than people would have anticipated,' says Katherine, whose son was a few weeks old during filming.
'I was also so emotional about seeing Jo Brand on stage that I got breast milk all over my dress. I had to run backstage and fix it. But Joel Dommett can lactate for some reason – he took his shirt off and said, "Don't worry, Katherine, you're not alone," and lactated on camera!'
Love TV? CLICK HERE to vote for your favourite TV shows and stars in this year's TV Choice Awards!