StarzPlay - Season one eps releasing weekly from Sun 12 Jun
It's January 1547, and the country is plunged into turmoil as Henry VIII dies, leaving his sixth and final queen, Catherine Parr, without an heir. But he's also left behind three children by different mothers, who find themselves pawns in a power struggle between England and Europe's great families.
'It's an appetising mixture of historical fact with excitement, sex and violence.
If Wolf Hall is serious history and the opposite is all-entertainment, this is a satisfying mixture of both,' says Romola Garai, who plays Mary, Henry's eldest child by first wife Catherine of Aragon.
Although the popular image of Elizabeth I is the Virgin Queen, the drama explores her formative years before she succeeded her siblings Edward and Mary to the throne. As her nine-year-old brother is crowned Henry's successor in the opening episode, she goes to live with her father's widow, Catherine. She's soon enamoured with ambitious Thomas Seymour, whose brother Edward is the King's Lord Protector. Despite marrying Catherine, Thomas also flirts with the princess.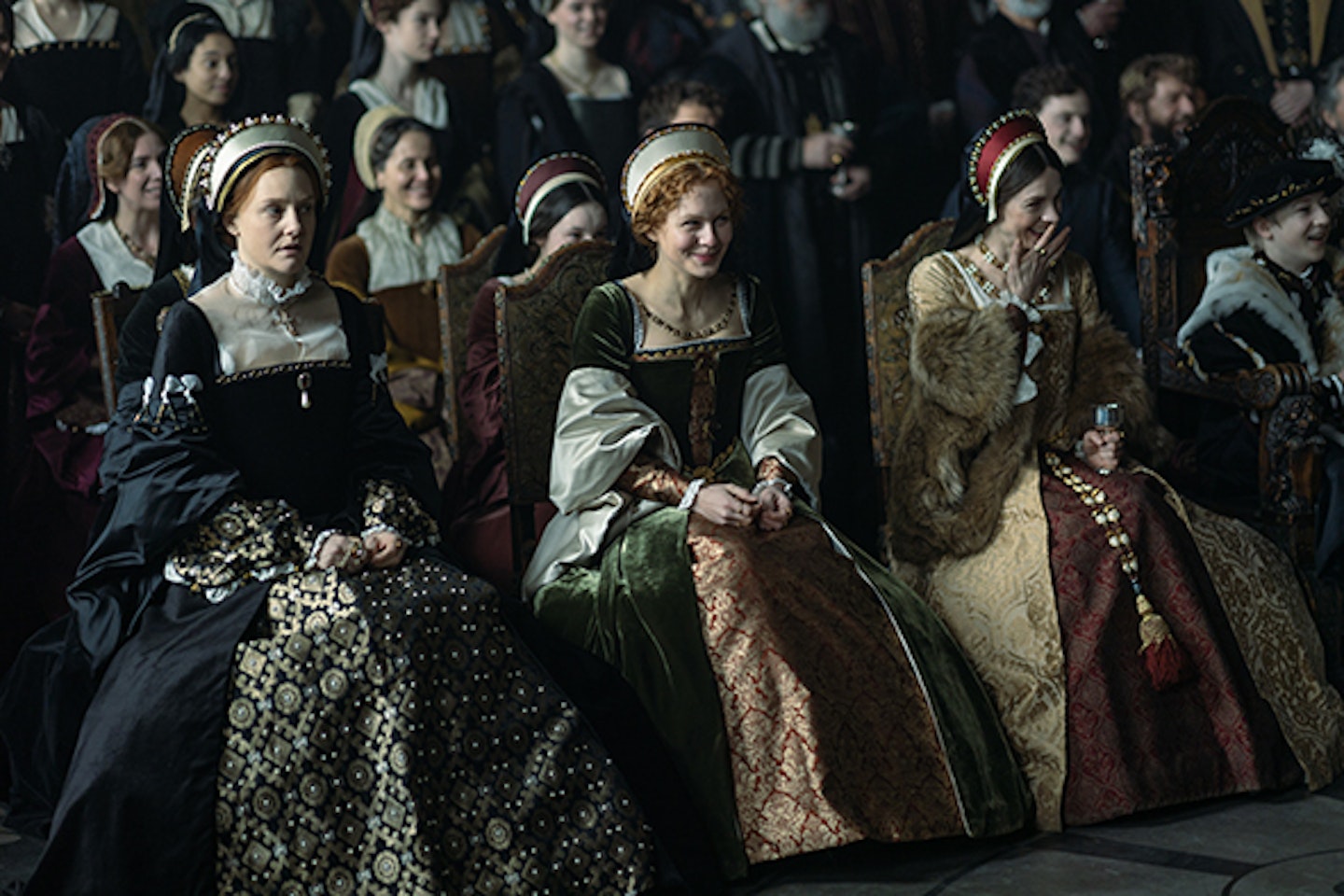 'The fact that we enter Elizabeth's story during this period presents a tremendous mystery of history – whether she had an affair with Thomas Seymour, or was raped,' explains Romola.
'The creation of her character started at that time, because with all of the women of this period, we view them as women, but they were teenagers. Their coming-of-age stories go alongside these dramatic periods of history.'
Although her costume aided with her performance, Romola admits there was a snag. 'I couldn't get myself into it and I couldn't take any of it off. If I wanted to go to the loo, I'd get someone to help.'
Nick Fiaca