ITV - weekdays
No one was more surprised than Victoria and David when their friendship turned to romance, but despite horrendous obstacles to their happiness – including the wrath of serial killer Meena! – their love has endured and deepened. So this week, the smitten shopkeeper decides it's time to take their relationship to the next level…
Encouraged by his girlfriend's positive remarks about their future as a couple, David confides in Eric that he's going to ask her to be his wife. Only too aware of his habit of jumping in with both feet without really thinking things through, his dad urges caution and implores him to take his time. But David's a man on a mission and, announcing he's seen the perfect engagement ring at a jeweller's in town, he convinces Eric to cover at the shop while he goes to pick it up.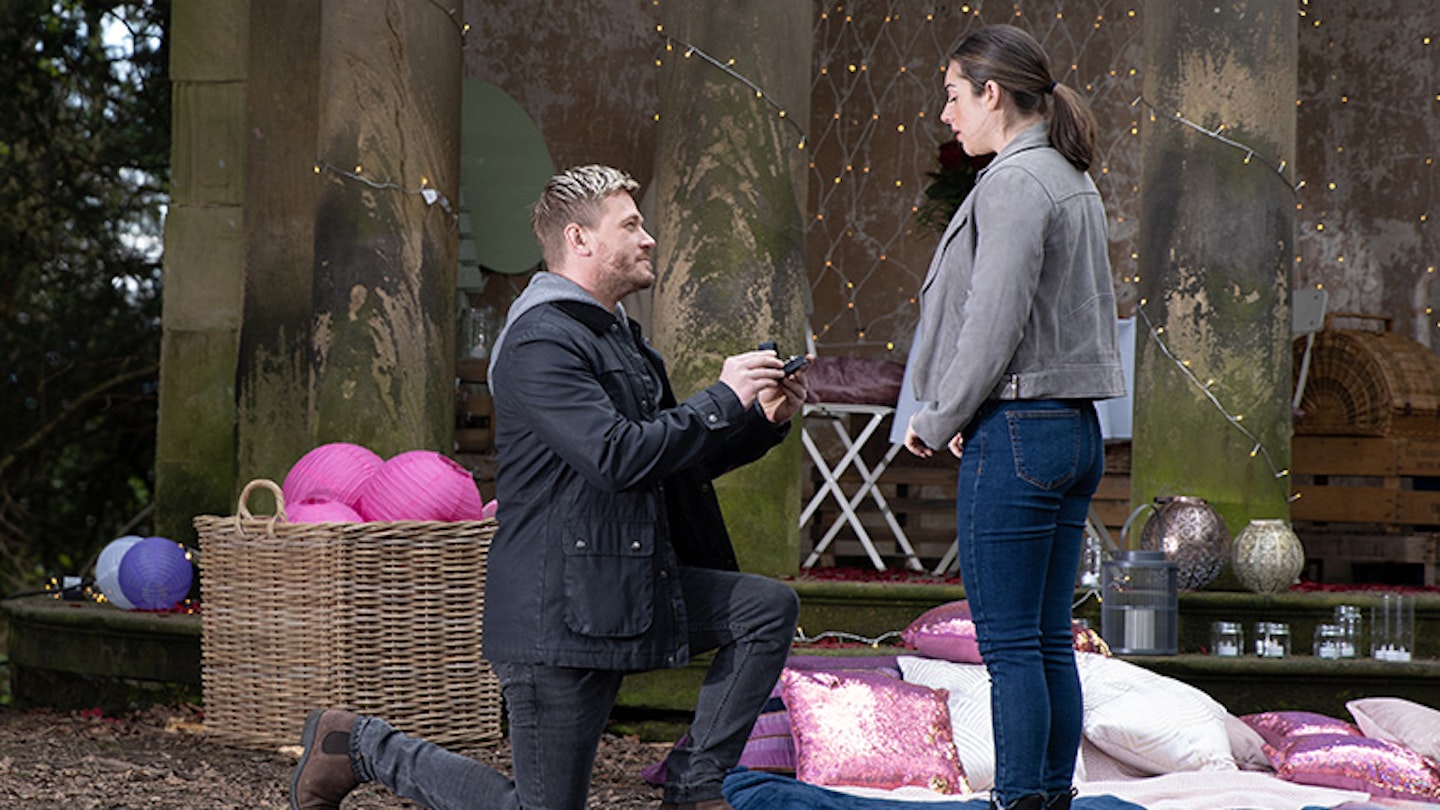 Victoria's intrigued when her boyfriend later invites her to meet him in the woods for a serious chat and, oblivious to what he's really planning, she spends her shift at HOP joking with Amy about what new bombshell he's intending to drop this time. However, nothing can prepare her for the shock awaiting her when she keeps their romantic rendezvous and he drops down on to one knee and proposes!
Rendered speechless by his words, Victoria realises she has a very big decision ahead – will she agree to make an honest man of David, or will his grand gesture prove to be too much, too soon?
Mark Peters
GRAB YOUR COPY OF THIS WEEK'S ISSUE TO SEE MORE OF THE TOP SOAPS TO WATCH THIS WEEK - ON SALE NOW!