ITV - Weekdays
The battle for baby Alfie has horrific consequences for more than one resident of the Street…
With both Abi and Imran intent on winning custody of baby Alfie, tensions are running high in the Street – and this week, the situation spirals badly out of control, forever altering life for the residents of Weatherfield.
As the action opens, a flash forward reveals Imran leaving a chilling message for Toyah explaining everything about his plot to discredit the new mum. Then we move back and forth in time to follow the two couples whose lives have been turned upside down, as the messy situation works towards a shattering climax…
Having decided that her only chance of keeping her son is to flee the country, Abi has been forced to come clean to Kevin about her plans to kidnap Alfie, and while he's gutted at the prospect of losing the woman he still loves, he understands her predicament and agrees to help. But what neither of them realises is that Imran's conscience is about to be pricked…
Only too aware of his awful scheme to blacken Abi's name, Kelly confronts the tortured solicitor and accuses him of bribing Ben to lie in court. Her harsh words give Imran food for thought and, as he examines his recent actions, he's devastated to acknowledge just how far from grace he's fallen. Realising he doesn't like the man he's become, and unable to cope with the guilt he feels at destroying Abi's life, Imran decides the time has come for him to tell all – to both Toyah and the authorities. However, it may already be too late for him to put right the many wrongs he's committed.
For as Kevin makes a confession of his own that could change his estranged wife's plans, Imran's desperation to finally do the right thing sets in motion a chain of shocking events that culminates in a horrific car crash. With both Toyah and Imran lying unconscious in the wreckage, could the bitter battle for Alfie have ended in tragedy?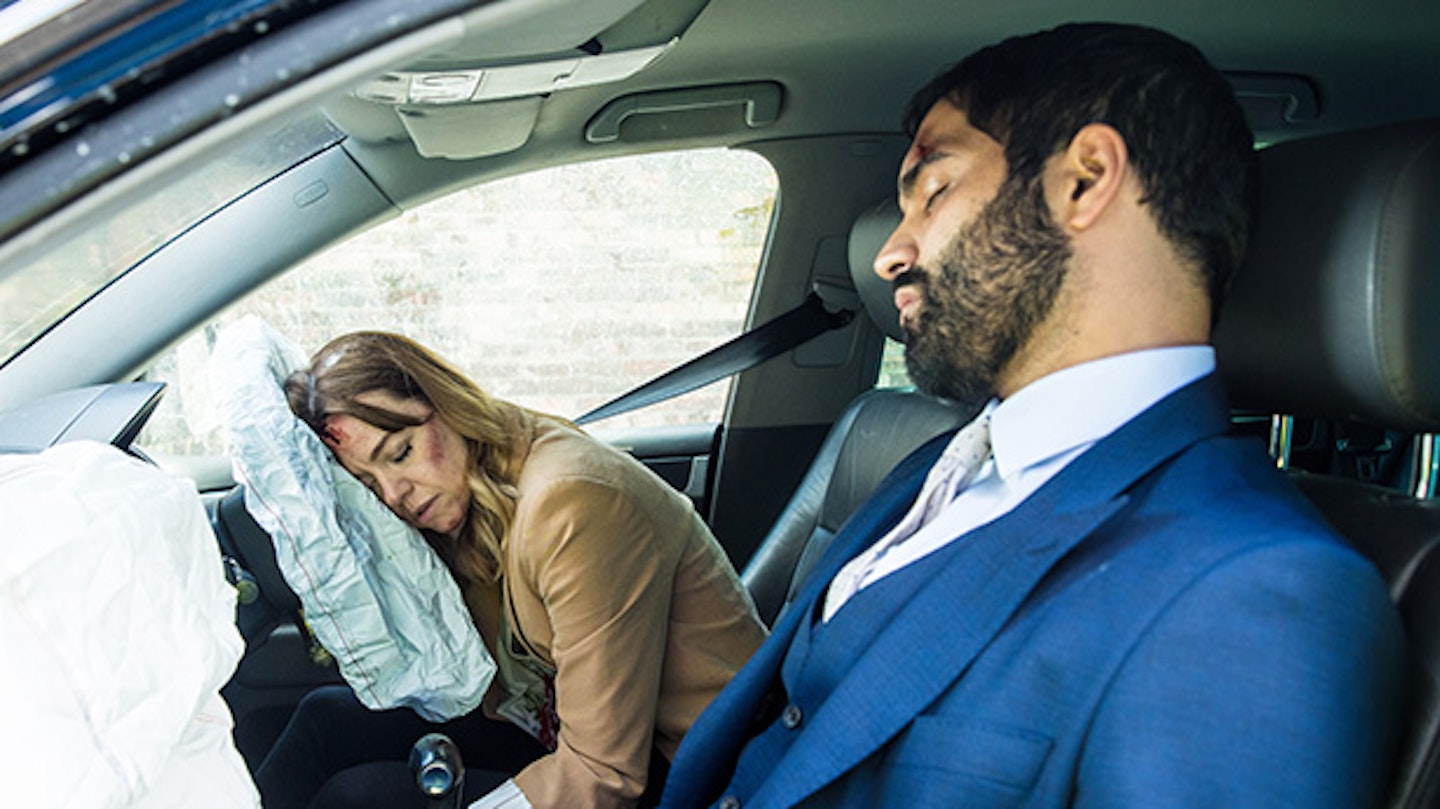 GRAB YOUR COPY OF THIS WEEK'S ISSUE TO SEE MORE OF THE TOP SOAPS TO WATCH THIS WEEK - ON SALE NOW!