BBC1 - Sunday
Coming to America: Our intrepid trio go Stateside as the series returns
With COVID travel restrictions now lifted, Chris Harris, Paddy McGuinness and Freddie Flintoff pack their suitcases and head to Florida for the first in the new series of Top Gear.
But this is no holiday for the boys. As they make their way across the Sunshine State in a battered RV (recreational vehicle), the trio take part in three challenges – swamp buggy racing, Donk (vintage vehicles fitted with big wheels) racing and tearing round a track in modified Ford Crown Victoria police cars for the Dirty 30…
'Three of us racing in an event was just manna from heaven,' says Chris about the Dirty 30 race, which he almost missed after injuring his ankle… playing frisbee!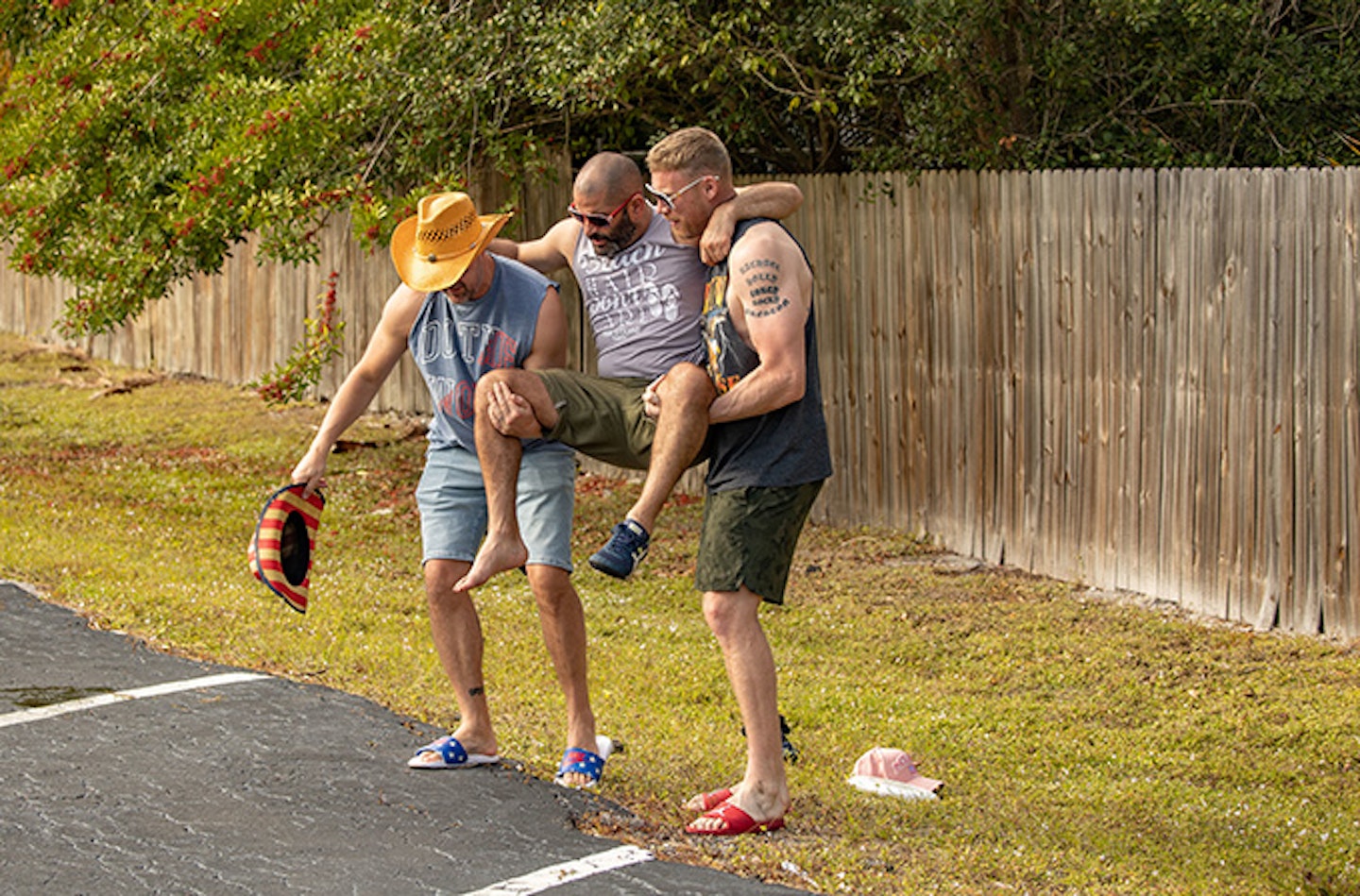 'It's totally embarrassing and shows what an old man I am,' adds the 47-year-old. 'I got a load of sympathy off my co-hosts. I was lying there, not feeling great, cold sweats coming on – and Paddy's taking a selfie stood over me with his thumbs up. He was the happiest that I've ever seen!'
But Paddy, 48, says there was another reason he enjoyed the trip. 'It was definitely the food,' he laughs. 'Nothing gets more American than eating hot dogs before the Dirty 30, and watching a Monster Truck tug of war. That is what I took home from our brilliant trip to the States.'
Later in the series, Chris and Freddie travel to Lillehammer in Norway with a pimped- up Sinclair C5 – renamed the Ski5 – in honour of its inventor, the late Sir Clive Sinclair, hoping to break its top speed of 60mph down a bobsleigh course. 'I went through every emotion and even landed on my head at one point,' recalls Freddie, 44. 'Everything in you is saying, "This is stupid. Why are you doing this?" But I allowed myself to enjoy it. Each series, we seem to do dafter things, and going down that bobsleigh track was right up there!'
GRAB YOUR COPY OF THIS WEEK'S ISSUE TO SEE MORE OF THE TOP SHOWS TO WATCH THIS WEEK - ON SALE NOW!