ITV - Monday
In the last few years, Stephen Graham's career has soared thanks to acclaimed performances in the likes of The Virtues, Line Of Duty and Time. But while he's busier than he once dared dream, the 49-year-old actor admits it didn't take long to decide when award-winning writer Jeff Pope got in touch about his latest project.
'I love working with Jeff. He's a fantastic writer and we've got a good relationship,' says Stephen, who played Detective Supintendent Dave Kelly in Pope's heart-wrenching Little Boy Blue, based on the murder of Liverpool schoolboy Rhys Jones.
This time, Stephen takes on the role of Matthew Collins who, as a young man, became involved in groups including the National Front and BNP.
Having turned his back on that world, Collins now works for Hope Not Hate, a UK campaigning charity which battles to eradicate far-right extremism.
In the drama, we see how Collins infiltrates organisations such as the banned National Action, by controlling moles – or 'walk-ins' – to gain crucial information in a bid to stamp out extremists.
The true story starts around the time of the shocking murder of Labour MP Jo Cox in 2016, and Stephen admits he was gripped as he immersed himself in Collins' world.
'I didn't know much about the story. I remember the horrific incident of what happened to Jo Cox, but I think that was mostly it. I watched documentaries, I read Matthew Collins' book. I dived into the research… and it really opened my eyes.'
Stephen admits he was fascinated by Collins, and the huge changes he went through on a personal level.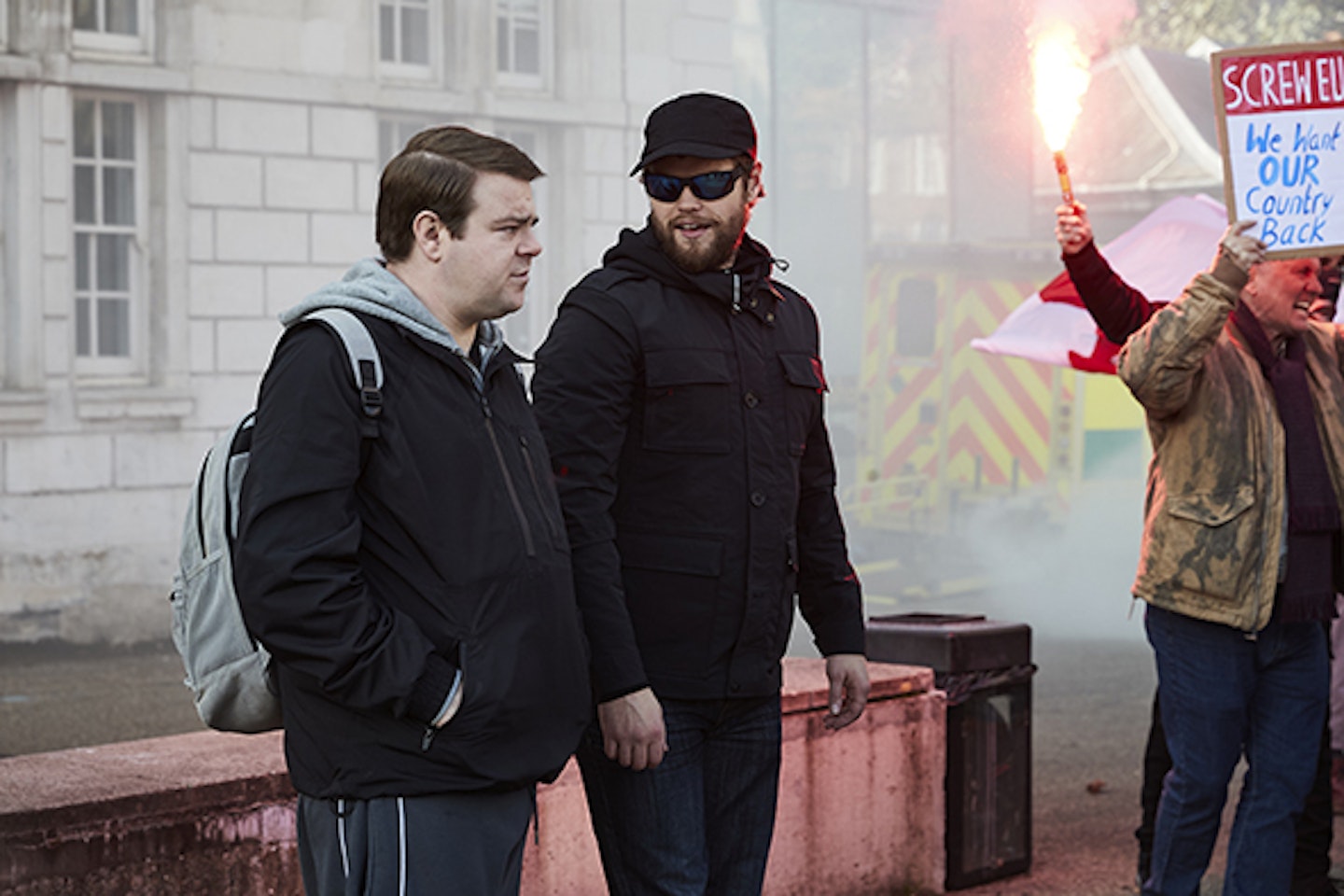 'It's a gift of a role for an actor to go from a man who started off his life one way and had one way of thinking, and then did a complete transformation.'
Long-time fans will remember Stephen for his role as Combo in Shane Meadows' This Is England, and he was delighted that the actor playing Robbie Mullen – the 'walk-in' at the centre of the drama – was Andrew Ellis, who played Gadget in the award-winning film and TV series.
'As Gadget, I always thought he was beautiful, phenomenal, and gave a wonderfully understated performance, full of energy, life and love,' reckons Stephen. 'Robbie Mullen is completely different. Andrew is an outgoing, gregarious guy and he just completely transformed, as Robbie is the antithesis of that – the complete opposite.'
It will shock viewers that the hard-hitting scenes depicting race hate and violence are based on real people and events. But that's one of the reasons Stephen saw The Walk-In as a drama that needed to be made – and one he had to be a part of.
'I'm exceptionally proud of it. Yes, it pulls no punches, but I think it's very important we have drama like this which tells the truth of stories. It's the reason why I choose the scripts I do.
'I love to go into people's living rooms and hopefully create conversation and debate and try and bring about some discussion about what they're watching.'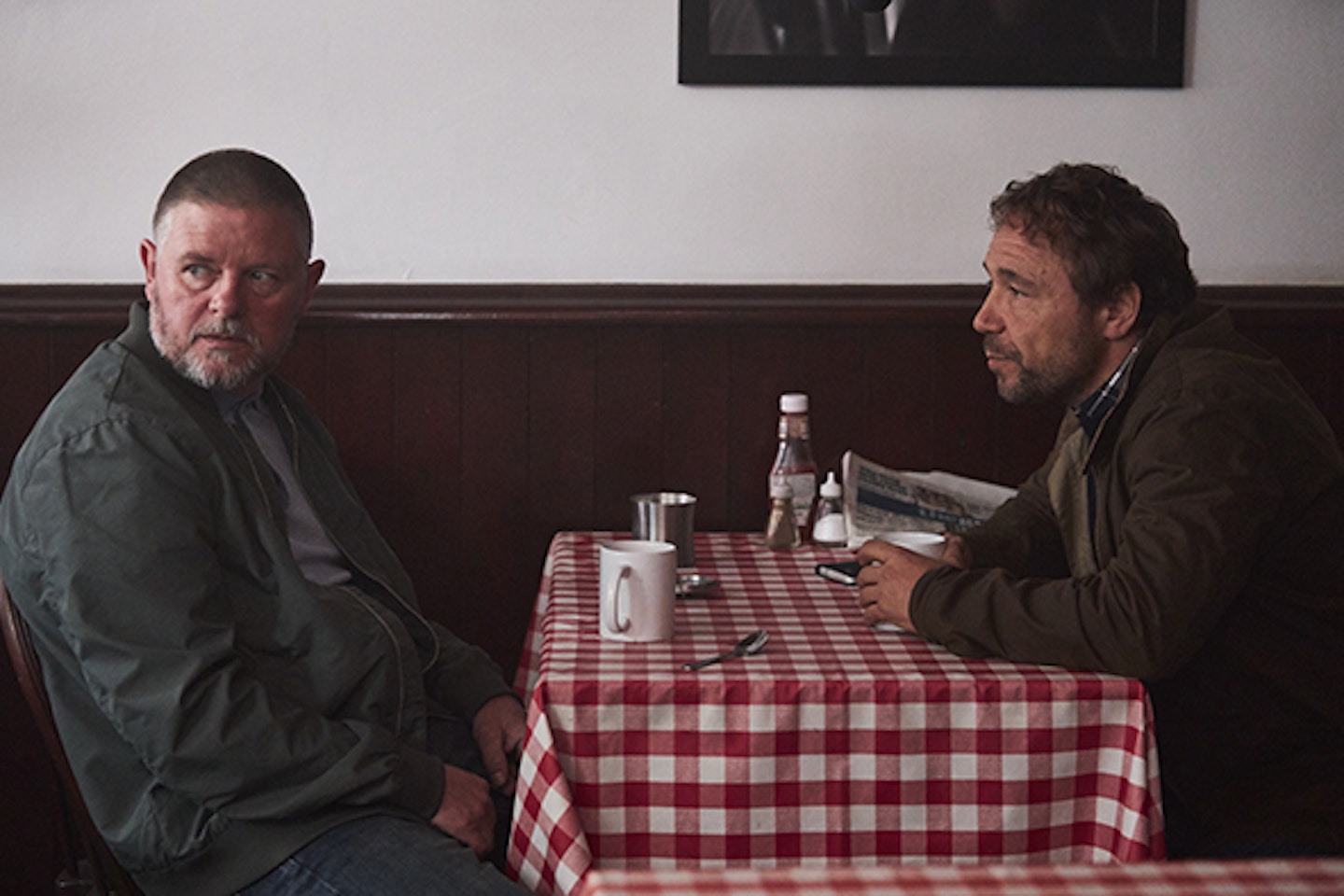 For more information, visit hopenothate.org.uk