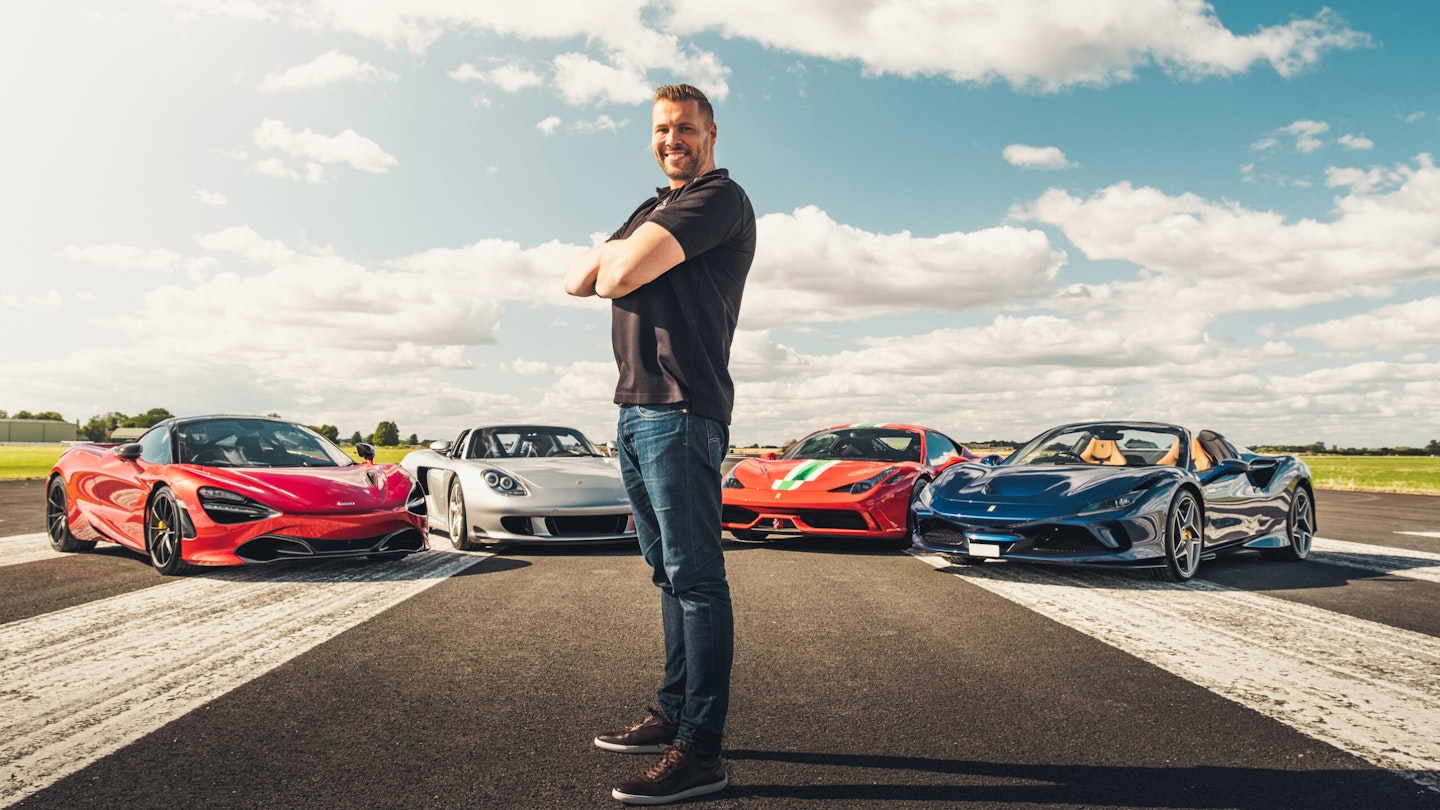 Life in the fast lane
DMB Collection's Dean Bartle spills the beans on his new TV series
How many of us have daydreamed about driving a sports car and pushing it to its limits? Well, anyone buying a supercar at Dean Bartle's Leeds-based DMB Collection, can accelerate as much as they like, because his business is located alongside an airport – and he uses the runway for test drives!
'And some clients fly in,' beams Dean, as we chat on a gorgeous, sunny day in the departure lounge of Leeds East airport, next to his showroom. 'One guy bought a very expensive Ferrari 812 from me. He was in Marbella and owned a plane. He said he'd like to come and see the car and asked where the nearest airport was. I told him it was outside the showroom and sent him a selfie of me with the [air traffic control] tower in the background. So, he flew here, then bought the car.'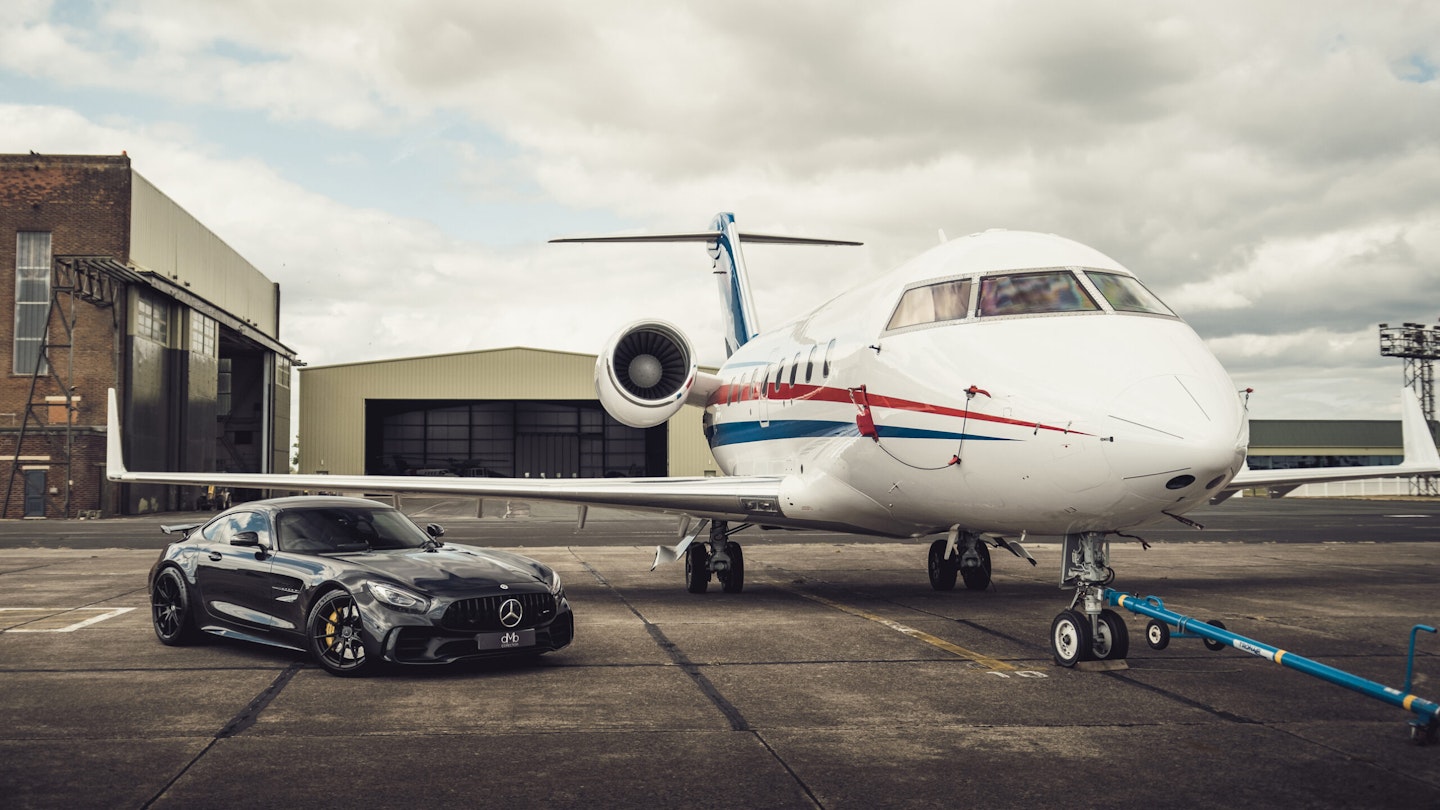 Dean's unique business is the focus of new Quest series, Supercar Showroom, where we'll meet his team and see some of the cars that pass through his doors - like a rare Alfa Romeo Giulia GTAm, of which only 500 were made. And it soon attracts the attention of a potential buyer in Belfast – who flies over.
'Selling cars like that is great, because there wasn't one on the market,' adds Dean, 45. To be the only dealership with these bespoke and exotic cars makes you feel quite special.'
But using a working runway is not without its issues, and viewers will see Dean asked to leave the area while on a test drive with friend and racing driver, Archie Hamilton, due to an incoming helicopter emergency.
'It's never happened before!' he says. 'And it was caught on camera, so you saw our genuine reactions.'
Archie isn't the first famous face to walk through the showroom's doors…
'It was a very surreal moment when Tom Cruise flew in,' recalls Dean. 'He's got a collection of Porsches and it was great to spend time with him. He was filming in North Yorkshire, and I showed him around. He was real gent.'
Dean's interest in cars was first piqued by his dad's job as a traffic cop, and his own career began working for various manufacturers including Volkswagen and Porsche. Eventually, he set up on his own, initially trading from his driveway.
'I sold seven vehicles in my first month. The first car I sold was a Porsche 911 to one of my oldest Porsche customers who said he was very proud to be my first and sent me a photo of us shaking hands. That's hanging in my office.'
So how did he end up with his current showroom?
'I liked the idea of a hangar with an office, and originally this premises was set to be bought by a larger business with a staff of around 150 people. But because of the pandemic and everyone working from home, that deal fell through, which opened things up for me. I was getting busier as people were stuck at home and wanted to buy cars. I was posting on social media, showing that we're moving cars and giving people the confidence to buy them.'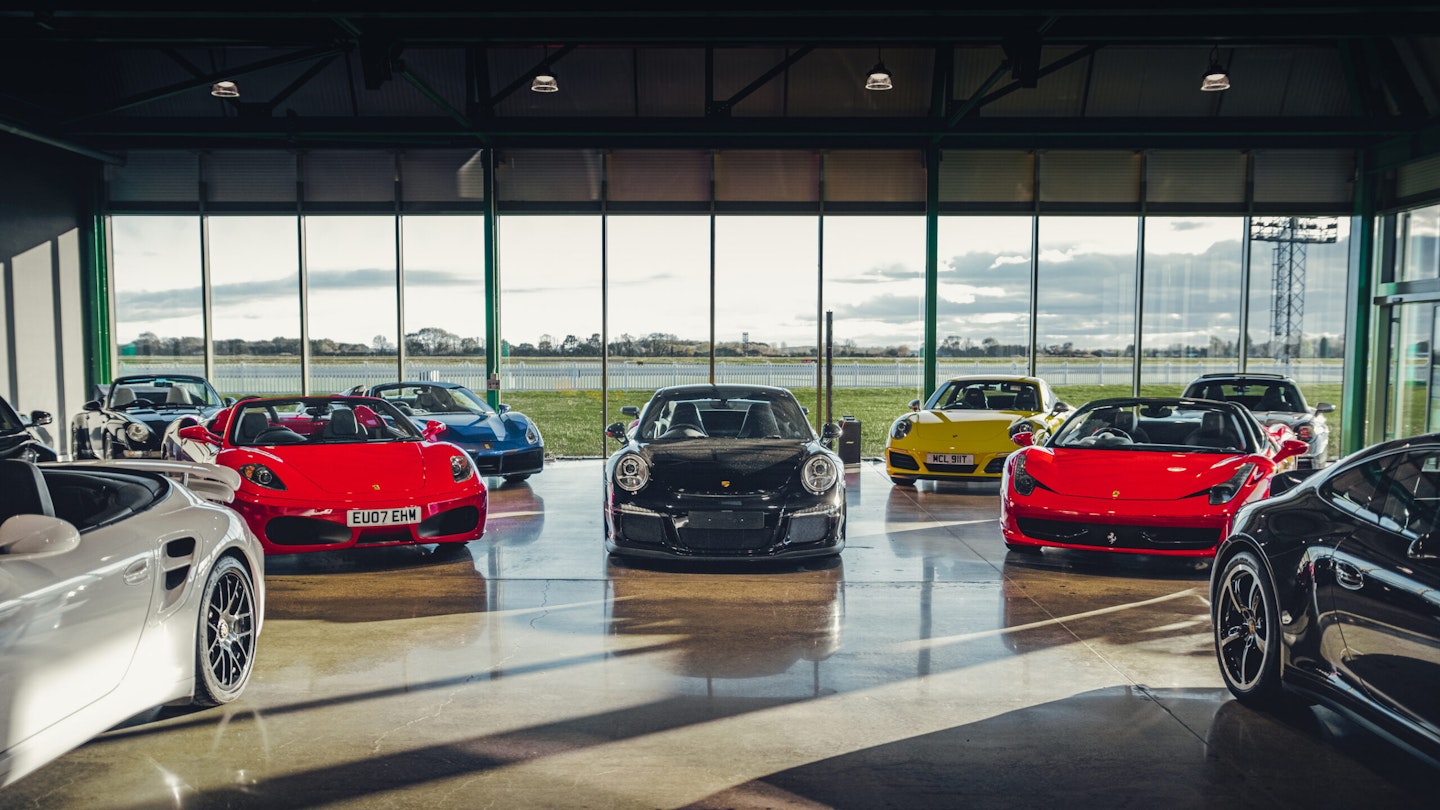 Dean's daughter, Ellie, also features in the series.
'She doesn't have a clue about cars,' he laughs. 'The stuff she comes out with is comedy gold. She's a bright girl and she's learning. She's been involved with the marketing side of things and has just finished uni after four years. I'm really proud of her.'
Despite his decades of experience, things could have worked out very differently, had Dean followed his other passion - performing.
'I used to do a lot of shows when I was a kid. I think that's where my confidence comes from. Then I worked at Haven holiday parks, and you had to be bubbly and upbeat. I took everything I learned there into the car showroom. Talking to people at work never fazed me.
'When I was at Haven, I auditioned in London for 19 Management, which was co-run by Simon Cowell. I was one of 7000 applicants for the boyband, Upside Down. I had seven recalls and got down to the last five! But I was told I didn't get it because of the height difference, as it was all about the image, and not to do with my singing. I felt so deflated afterwards. It's funny how paths lead you in different places.
'My best friend Nathan [Miles-Davis] landed a recording contact for a while. But about 10 years ago, we launched Swing Thing vocal duo, singing Michael Bublé and big band numbers.
'Selling cars can be quite stressful. But when you're out on an evening with your best mate of 30-odd years, having a laugh and singing, it's the best release. I'll be waving a customer goodbye at 6pm, shooting off home to get changed into my suit and then straight out to a gig. I've sometimes turned up in a Rolls-Royce or a sports car to people's houses. They're like, "How much are we paying him?"'
The need for speed
As well as talking to Dean Bartle about Supercar Showroom, TVChoice's Deputy Editor, Elaine Penn, also took his Ferrari for a spin…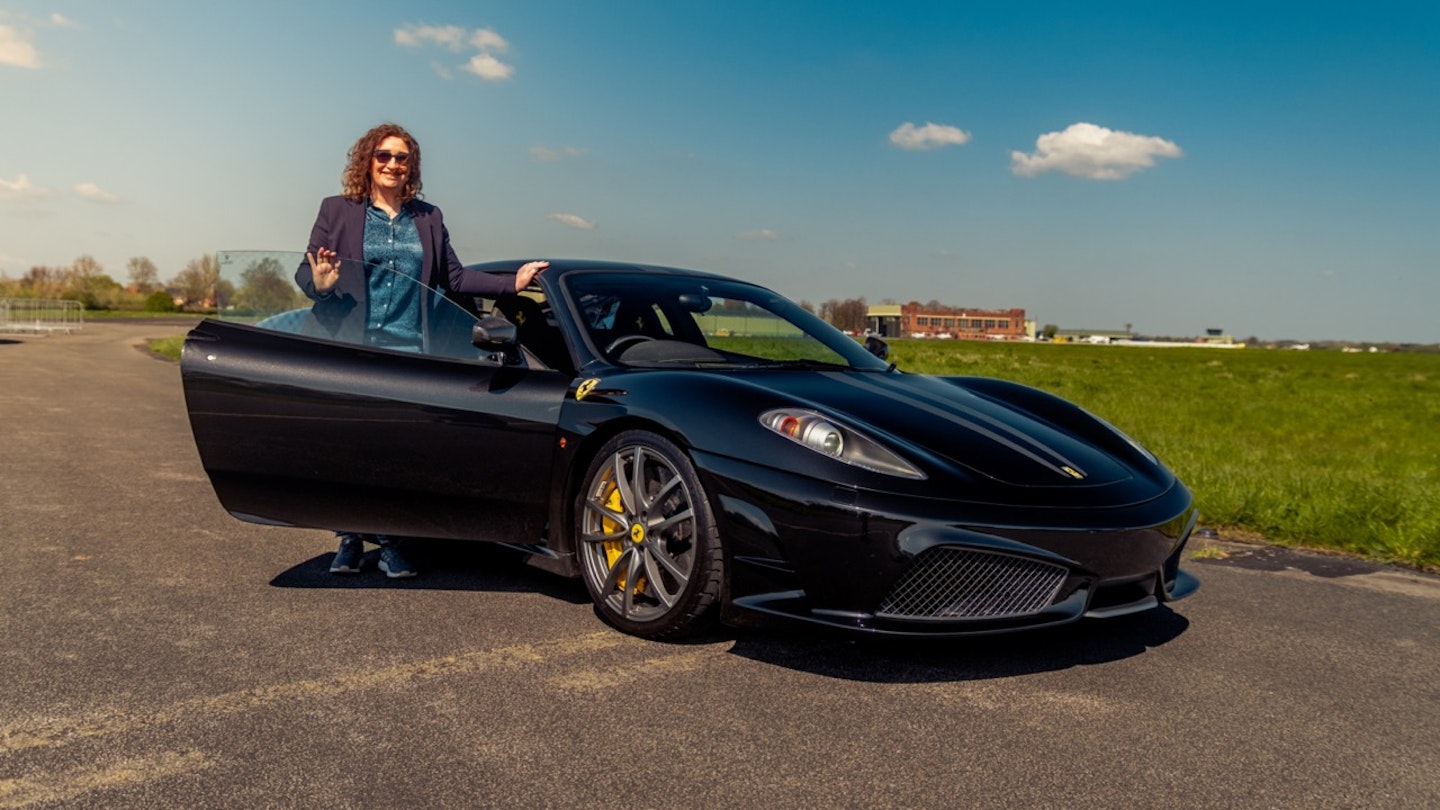 'After being treated to a track day by Quest for their 2014 series, Cars That Rock With Brian Johnson, where I was the slowest person on the circuit, I vowed to be braver with Dean's own Ferrari Scuderia 430.
'With a top speed of over 200mph, and a runway on which to floor it, it should have been an easy task. But after being clipped into the harness-style seat belt – first as a passenger while Dean's colleague Brad took me out, and then as the driver – the nerves began!
As soon as I put my foot down, I started screaming (with fear and delight) as I shot back in my seat. I didn't even notice the speedometer as I was concentrating so hard on looking ahead of me, even though the only things even close to being obstacles were motorcyclists utilising some space along the side to practise exercises around cones.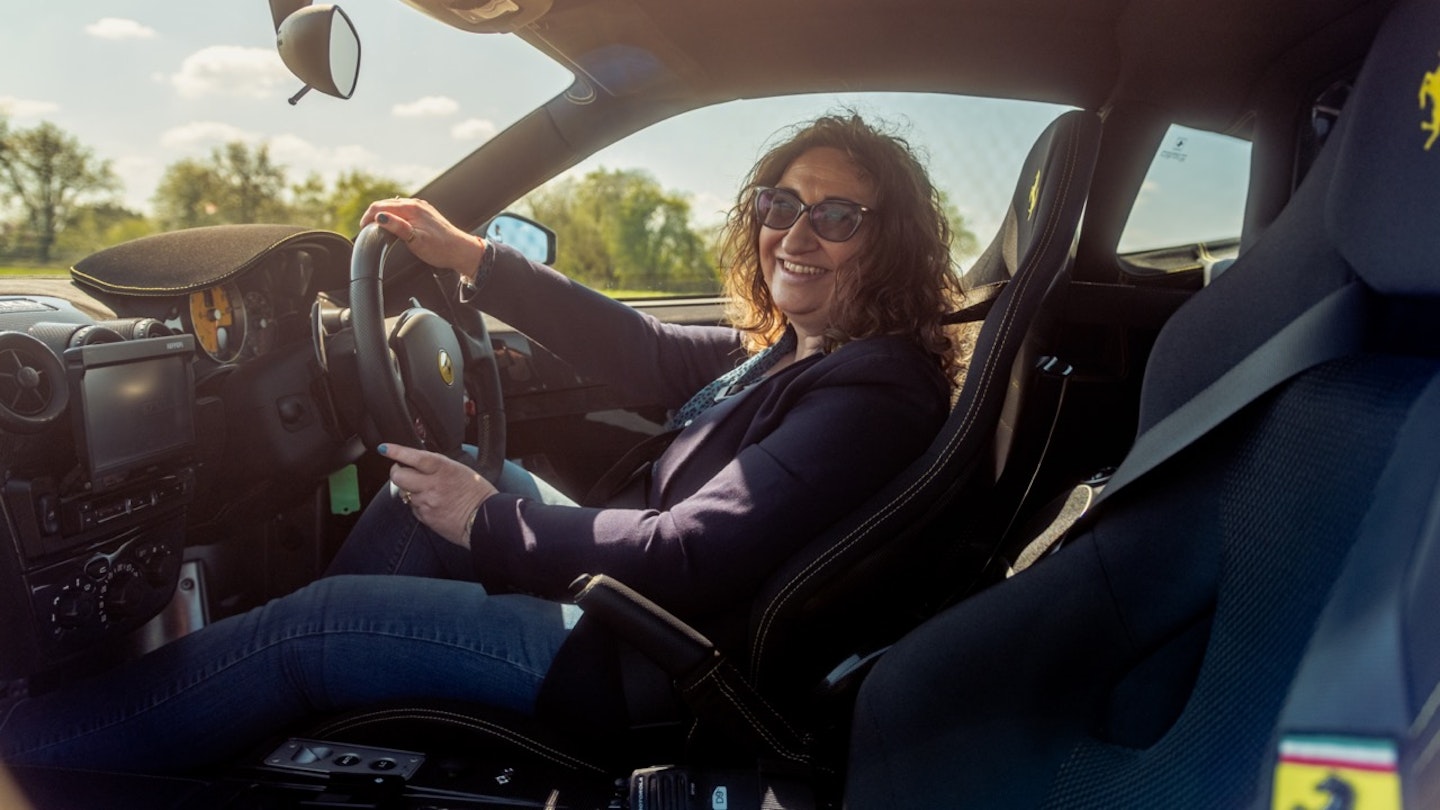 On my second run, I gained a little confidence, and the roar of the engine spurred me on. I was just getting into my stride when I spotted a pheasant crossing the runway! That was my cue to start slowing down. I certainly won't be troubling Max Verstappen anytime soon.'
WHERE TO WATCH SUPERCAR SHOWROOM
The new eight-part series starts on Thursday, June 15 on Quest (Freeview 12/Sky 144/Virgin 169/Freesat 172/167)
Catch up on discovery+