BBC1 Monday and Tuesday
When Lesley Manville and David Morrissey read the script for Sherwood, it brought back vivid memories of the miners' strike of 1984-1985.
'I went to Barnsley to interview a group called Barnsley Women Against Pit Closures,' says Lesley, 66. 'I joined a picket line with these women and was completely terrified!'
'I went on endless marches,' says David, 57. 'I was in the Sherwood prop store, and there were all these badges that said "Coal Not Dole", and it just all came flooding back.'
Set in an ex-mining village in Nottinghamshire, Sherwood – penned by James Graham (Quiz, Brexit: The Uncivil War) – sees David as local police officer DCS Ian St Clair, whose community is still deeply divided, 30 years later, between those who supported the strike, and those who crossed the picket lines to work.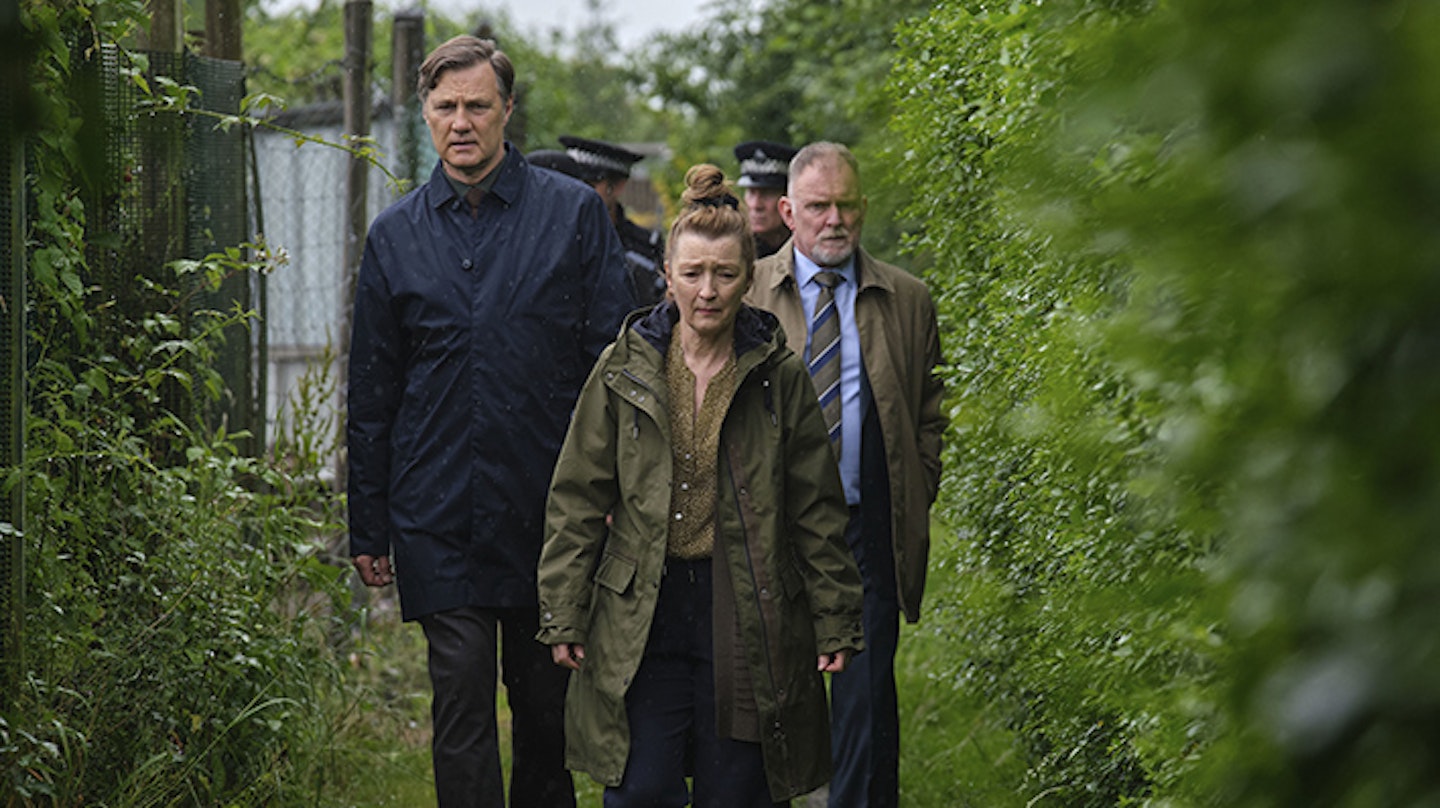 After a local man is murdered, it causes old wounds to reopen and, when an officer from London is summoned by Nottinghamshire police, DCS St Clair is haunted by the suspicion that there's a former police officer hiding in their community, sent to spy on the villagers during the strike.
'He's investigating a murder that happened in the streets he grew up in, and he's very alive to the tensions inside that community and what this murder might spark in a wider context,' explains the Britannia star.
Lesley – who'll be in The Crown later this year, replacing Helena Bonham Carter as Princess Margaret – plays Julie Jackson, who's been estranged for years from her sister, who lives just across the street.
'Julie and her husband were very involved in their youth with striking miners. And they're living in a community where most of their fellow miners did go back to work,' she says.
'I have two sisters and you feel the pain of not being able to share an emotional life with somebody who should be so close to you.'
Martina Fowler