Channel 5 - Monday-Wednesday
The disappearance of 10-year-olds Holly Wells and Jessica Chapman in the Cambridgeshire town of Soham 20 years ago gripped the nation for 13 days, sparking a media frenzy until their bodies were found and it became a murder investigation.
School caretaker Ian Huntley was subsequently arrested, charged and convicted of the killings, but was initially shielded by fiancée Maxine Carr, who gave him a false alibi despite being miles away at the time.
A new three-part drama explores the investigation from her perspective – their volatile relationship, why she lied for him and how she became public enemy number one, dubbed the most hated woman in Britain.
The pair gave interviews after the girls disappeared with Carr – who knew them as she was a teaching assistant at their school – photographed with a card Holly had made for her. Huntley, who told police he had a conversation with the pair, also appeared on the news, seemingly distressed and becoming an unofficial spokesman for the community.
TV footage of the couple which aired at the time has been recreated in chilling detail on screen by actors Jemma Carlton and Scott Reid, who researched their roles meticulously.
'The story is told through Maxine's eyes, and I was provided with a huge amount of information to build the character,' explains Jemma, who also listened to music from the era to get into her headspace.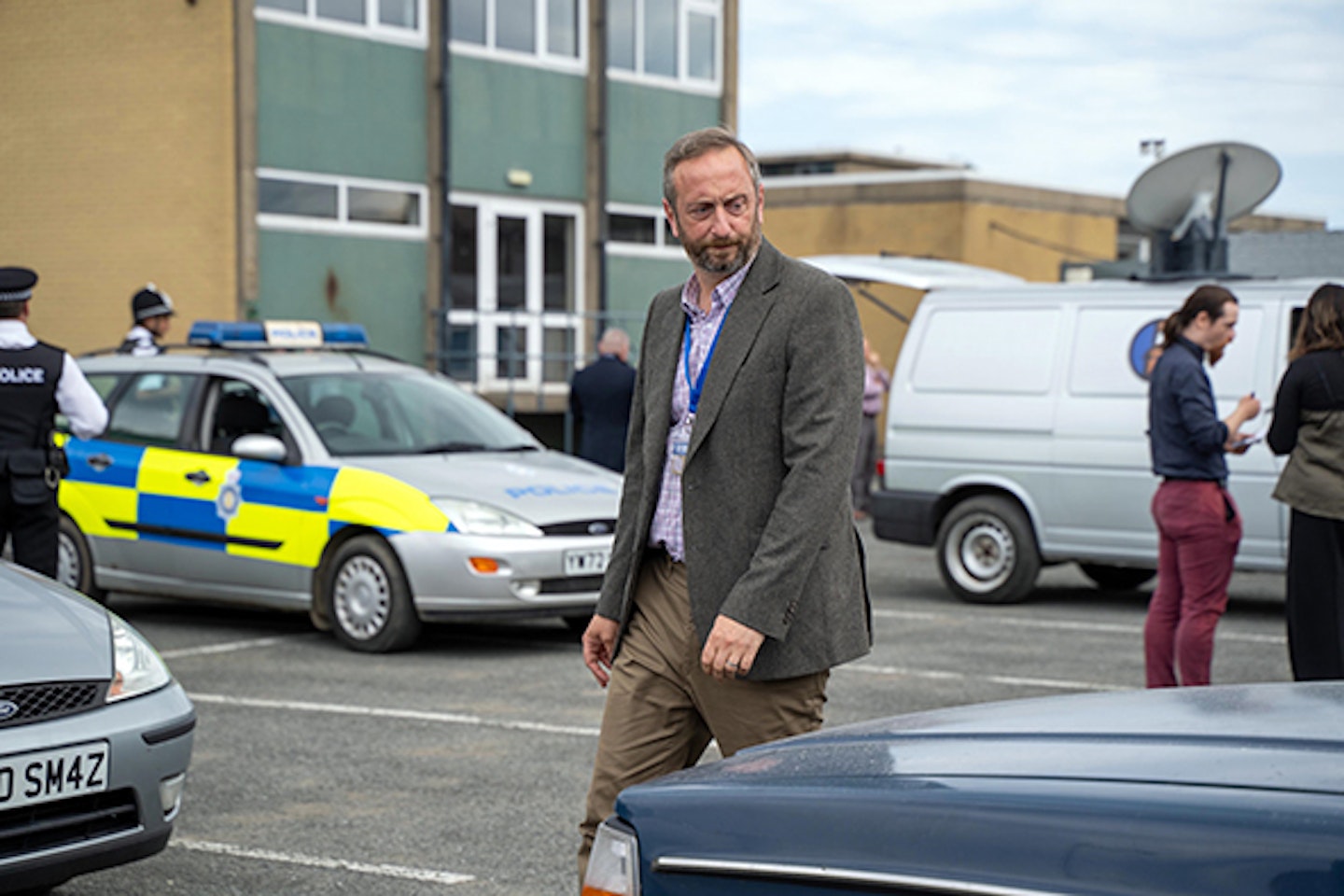 'I watched many documentaries and all the interviews she did. As much footage as I could, to hear and understand what she sounded like, her mannerisms, how she carried herself.
'That was a big thing for me in terms of her physically and trying to nail her voice.'
'I watched as little as possible,' counters Scott Reid, who appeared in ITV's White House Farm about another notorious killer, Jeremy Bamber. 'Just really enough to hone in on the accent.
'Occasionally, I would listen without watching the footage,' continues the Glasgow native, known as 'Methadone Mick' in Scottish comedy Still Game. 'Sometimes as an actor, to play your own version of the character you have to let go of the past and build something in the moment.'
With memories still painful 20 years on, the pair were acutely aware of their responsibilities and the series was filmed in Ireland rather than Cambridgeshire, in order to avoid upsetting those closest to the case.
'The amount of research, care, diligence and respect with which the channel approached this gave me the confidence to go forward,' says Scott. 'One of the assurances made was that they had reached out to the families and people involved, giving them the respect they deserve.
'They put our minds at rest, and we filmed in an environment where the case maybe wasn't as fresh in people's minds.'