BBC1 - Sunday
A landmark documentary is at the heart of the Platinum Jubilee celebrations
It's set to be a weekend we'll all remember for decades to come, as the nation digs out its bunting to commemorate the Queen's 70 years on the throne – the longest reign of any British monarch.
Nestled beautifully amid the live events taking place around the country is Elizabeth: The Unseen Queen, an incredible documentary revealing – for the first time – personal home movies of Her Majesty, filmed by herself, her parents, Prince Philip and others. Through her own eyes and in her own words, we'll see her being pushed in a pram by her mother, private footage of the princess showing off her engagement ring before the news was made public, and glimpses behind the scenes of her wedding and coronation.
'We're making real history this year,' explains Claire Popplewell, Creative Director, BBC Studios Productions, whose team have liaised with the royal household to secure access to hundreds of reels of home- made recordings, held privately by the Royal Collection in the vaults of the British Film Institute.
'There are some lovely moments,' says Claire. 'What shines through is the Queen's very close relationship with her father, and how close he was to his grandchildren. What becomes clear here is that they are a very normal family who love and care for each other. 'It's just like you or me filming our family. There are people playing up to the camera, people messing around in the garden. It's everything you would do if you were filming your own family. And that's what so special about it, because it is just so genuine.'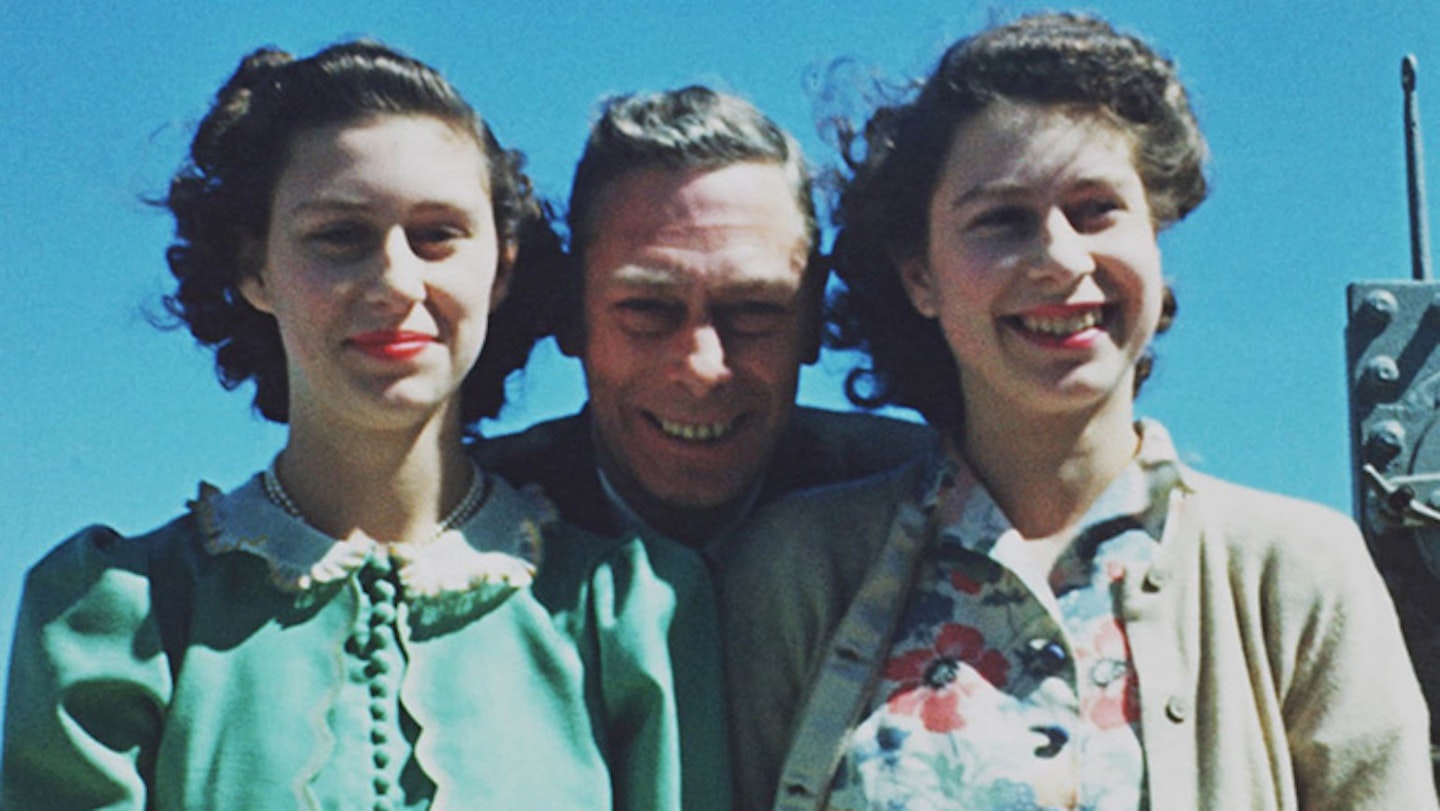 As well as this film, other events include Platinum Jubilee: Trooping The Colour (BBC1, Jubilee Thursday), hosted by Huw Edwards, Kirsty Young and JJ Chalmers. And JJ has already been busy prepping. 'You've got to get every badge and rank right,' chuckles the ex-marine. 'For example, numbers. Is it "Four-five Commando," or "45"?'
He's also got another platinum anniversary to consider. 'It's my dad's 70th birthday the same weekend!
'Funnily enough, he's a Chaplain to the Queen, and when you turn 70, that marks the end of your tenure. So that's a lovely roundabout thing. He's putting on his own Jubilee!'
In The Crown Jewels (BBC1, Jubilee Friday), Clive Myrie is given unique access to 13 crowns and nearly 24,000 precious gems.
'I'd never seen them before,' says the journalist and Mastermind host. 'They were a symbol of monarchy and a side of British life that I suppose I just never really thought about. They weren't part of my consciousness, growing up in Lancashire.
'For my parents, there was a bit more of a link. My mother was a teacher in Jamaica in the early Fifties, and led the school party out to greet the Queen and the Duke of Edinburgh on their tour of the Caribbean at that time. So my parents have a reverence that I never really had. But when I saw them, they were just dazzling.'
Also this week, Platinum Beacons: Lighting Up The Jubilee (BBC1, Jubilee Thursday) and Platinum Jubilee: A Service Of Thanksgiving (BBC1, Jubilee Friday)
GRAB YOUR COPY OF THIS WEEK'S ISSUE TO SEE MORE OF THE TOP SHOWS TO WATCH THIS WEEK - ON SALE NOW!