Follow the Duchess of Cornwall as she becomes a magazine editor and writes about her husband
ITV - Wednesday
As she turns 75, the Duchess of Cornwall has landed herself a new job – guest-editing a special edition of Country Life magazine
in which she champions causes dear to her. And while she's busy putting the issue together, the cameras will offer a unique behind-the-scenes glimpse as she juggles her editorial and royal duties.
'She talks really interestingly about why she's passionate about the country. As she puts it, it's not all buttercups and daisies – there are dark sides, and she wants to cover those as well,' explains the film's director, Michael Waldman.
'The point of this is, who is Camilla? Who is this woman? What are the things that drive her? How does she react and respond to people?'
Although she has a busy schedule, Michael and his team were able to film Camilla at a variety of places and events – everything from preparing to leave Clarence House with Prince Charles for the State Opening of Parliament, through to visits to the Royal Cornwall Show, Claridge's (for a bash to mark 125 years of Country Life), and Battersea Dogs & Cats Home. She stops by her grandparents' Hampshire mansion, Hall Place, where she reminisces along with her sister, Annabel. She also meets victims of domestic abuse, one of many issues she cares about, alongside the plight of farmers.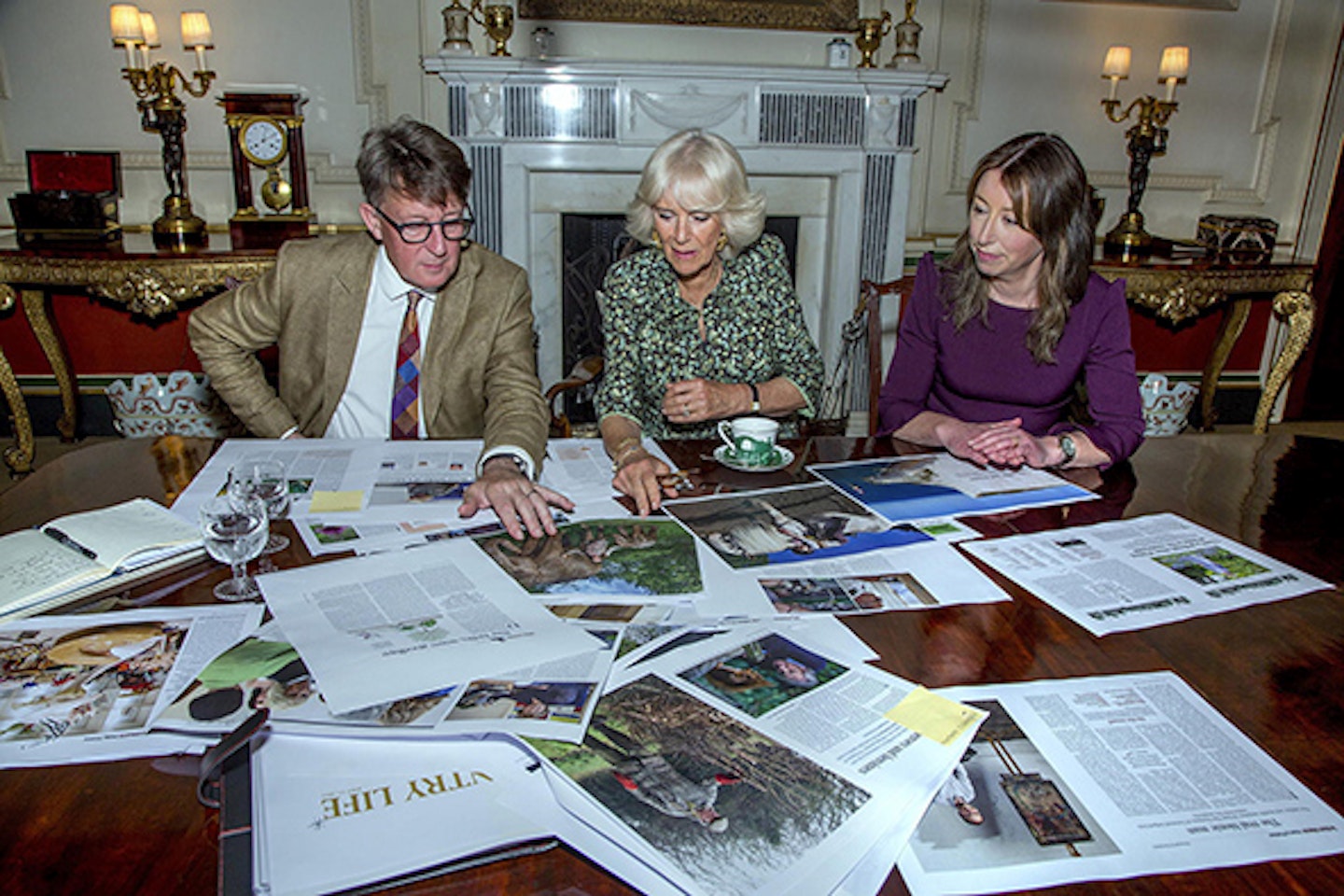 We see the editor and features editor of Country Life heading to Clarence House so that the Duchess can check proofs.
'They nervously arrived, and for an hour or so they were going through the page proofs. The Duchess was being funny and recollecting things and suggesting that we should lose this photograph or add another thing there or correct a fact here.
'She not only made a good editor, but I was surprised to hear she did some writing – a profile of her husband, and a leader column. It's very well written.'