Channel 5 - Thursday
They may have taken a while to get to this point, but this week James Herriot and Helen Alderson finally say, 'I do', as veterinary drama All Creatures Great And Small returns for its much-anticipated third series.
'When I read the script, I was smiling like a Cheshire cat, from start to finish,' says Nicholas Ralph, who plays James. 'Not only is it everything that you hope it would be – romantic and touching – but it's also very funny. Rachel [Shenton, who plays Helen] and I were straight on the phone to each other. "Have you read it yet? Have you seen this bit?" Let's just say, there are some teething problems on the day.'
'We do actually get married,' says Rachel, which is just as well, given how her alter ego's first wedding to Hugh Hulton was called off. 'But there are a few bumps along the way! If anything, though, it's the transition into married life, and the move to Skeldale House, that's a tricky one for Helen.'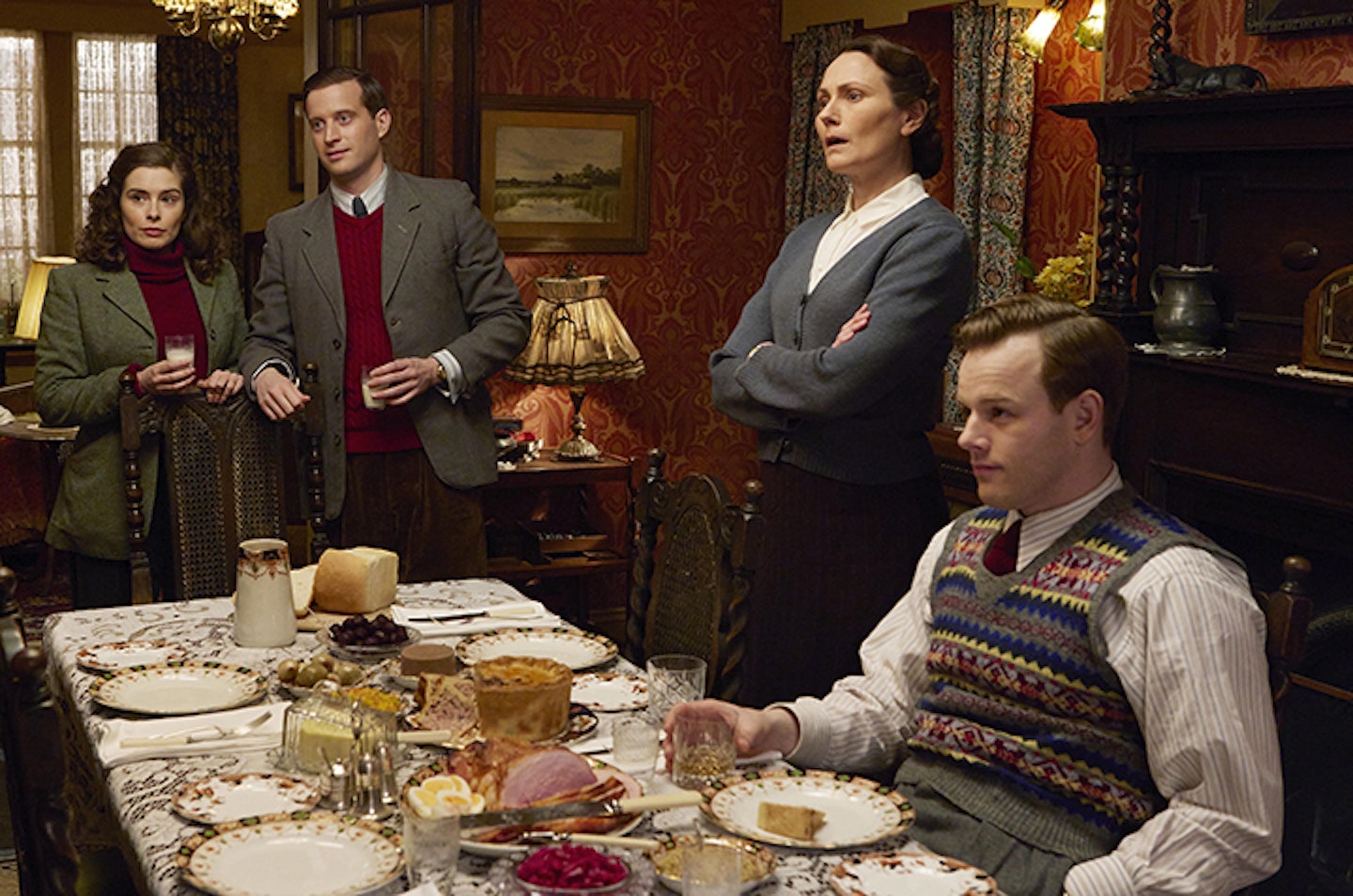 After the wedding, Helen moves in with James, who has been given extra responsibilities in the veterinary practice by Siegfried Farnon (Sam West).
'Helen and James have their own little space at the top of the house,' says Nicholas, 32. 'When they move in, it's quite dilapidated, but they start making it their own. What was lovely, from an actor's point of view, was that we could explore their public and private lives. When they're in that bedsitter, it's their own little world, so we can see how they are when it's just the two of them.'
However, Rachel, 34, warns that there could be a few arguments ahead…
'Helen's a farmer's daughter,' says the star. 'She's used to doing all the cooking and the cleaning, as well as looking after her dad and her sister. So, when she moves into a house where Mrs Hall [Anna Madeley] does everything, there's a real sense of "Well, where do I fit in, then?"'